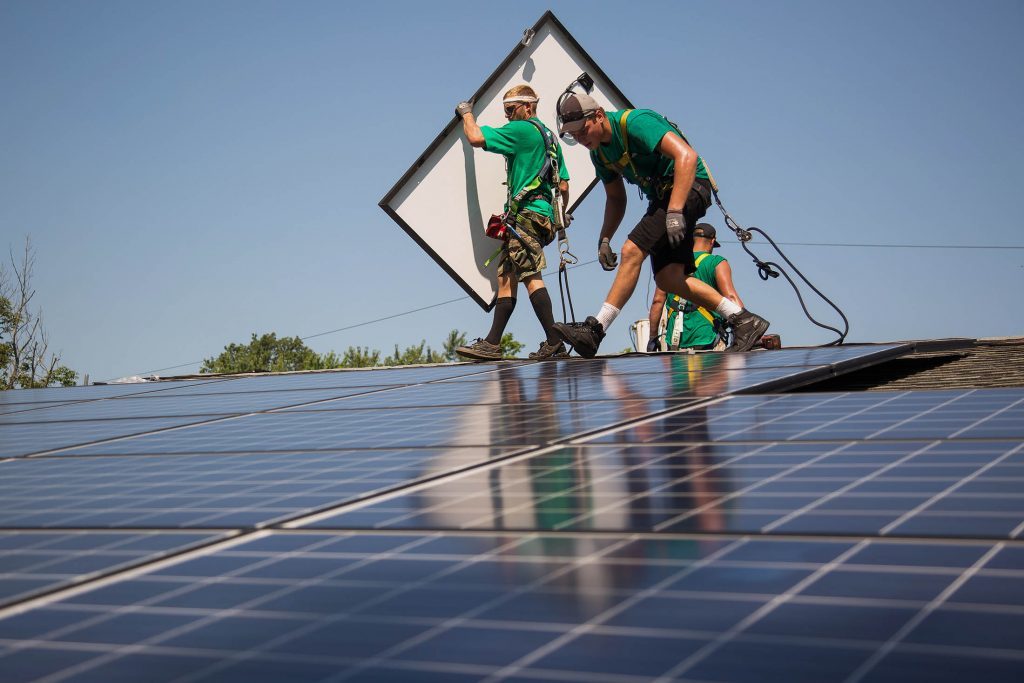 The UK Government said yesterday that it would propose new solar power subsidies for households and businesses.
Its scrapping of the Feed-in-Tariff (FIT) for small scale renewables generators was widely criticised by renewables industry groups last year.
However, the government announced a new proposal last night to ensure households and businesses installing new solar panels will be guaranteed payment for power provided back to the grid.
The proposed smart export guarantee (SEG) would replace FITs, with electricity suppliers paying new small-scale energy producers for excess electricity from homes and businesses being put back into the energy grid.
UK Energy Minister Claire Perry  said: "This new scheme could help us to build a bridge to the smart energy system of the future, with consumers firmly at its heart – not only buying electricity but being guaranteed payments for excess electricity they can supply to the grid.
"It could also reduce strain on energy networks with a more decentralised and smarter local network delivering resilience much more cost effectively, unlocking innovative products for electric vehicles and home energy storage; a win-win for consumers and the environment and a key part of our modern Industrial Strategy."
Currently 560,000 households and business are currently generating electricity under the FIT scheme through a range of measures such as wind power, biomass and hydro-electricity
But the the majority of generation come from the 99% of those using solar panels fitted to rooftops.
RenewableUK's head of policy Barnaby Wharton said: "These Government proposals rightly recognise the role that small-scale generation can play in developing a smarter, more decentralised energy system that benefits consumers.
"Small-scale wind energy and other renewable generation reduces overall demand on the grid and supports thousands of jobs in industries across the UK.
"It is vital that the value of this locally generated, low-carbon power is reflected in the final Smart Export Guarantee proposals."
Simon Daniel, chief executive of home battery firm Moixa, said: "The introduction of this scheme will help to ensure the continued success of domestic solar in the UK, which is hugely important for delivering on our decarbonisation targets. The Smart Export Guarantee will also boost the uptake of smart home energy storage systems, as they will enable users to maximise their financial returns by storing energy until they can get the best possible price."
"We looking forward to engaging with the government as this policy develops to ensure it has the best possible impact on the future of the UK's green economy."
Recommended for you
X

Innovation and exploration offer opportunity for producers West of Shetland