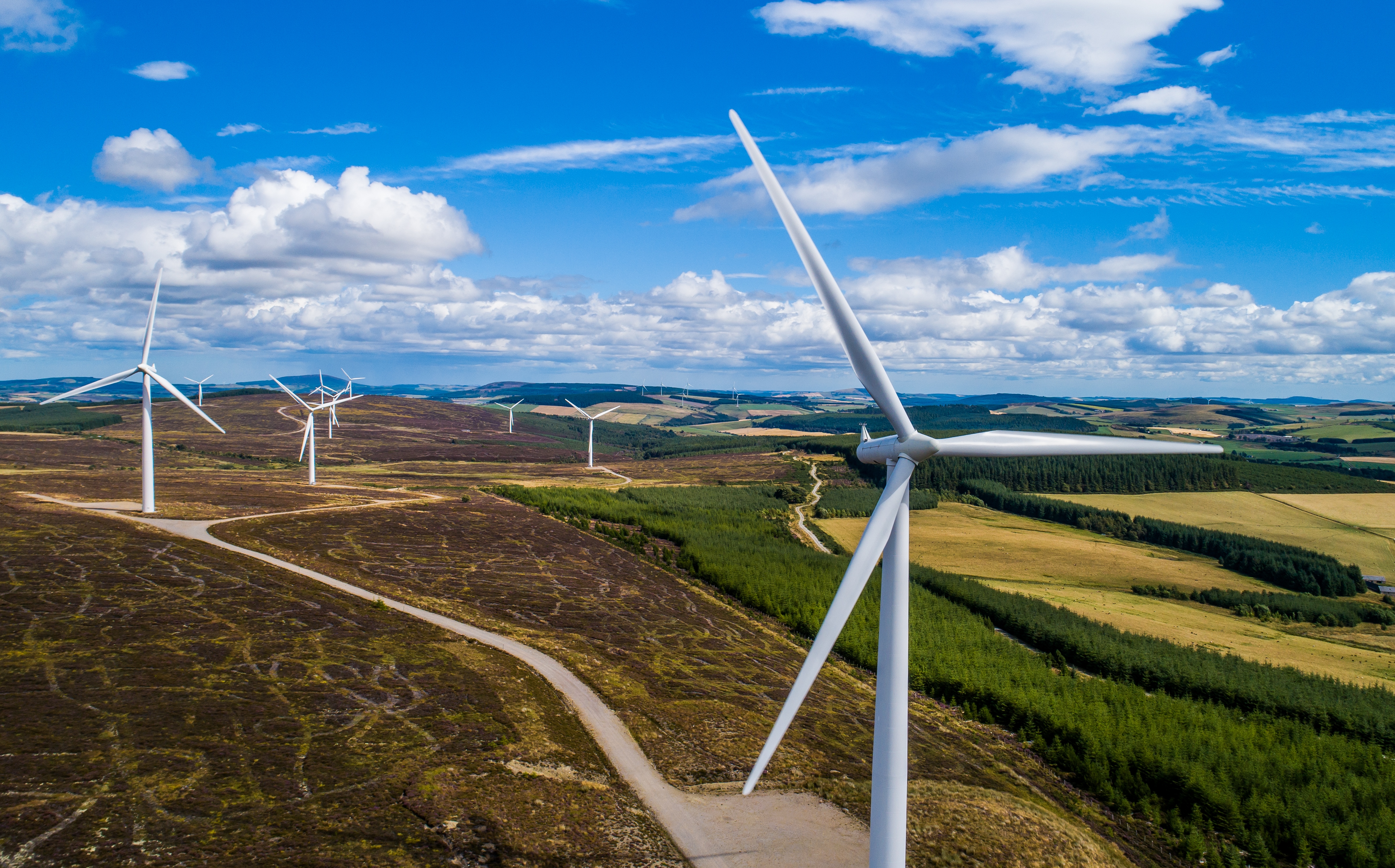 Global Renewable Energy Company (RES) projects are £1 million more efficient than the industry standard, according to a new report by DNV GL.
Research carried out by DNV GL – technical advisor to the energy sector – claims windfarm assets managed by RES perform 1% better than industry standard, adding £1m in revenue to the firm's average 40 megawatt projects.
RES operates several Scottish projects, including the 21 turbine Hill of Towie project in Moray and the twelve turbine Stonehaven windfarm in Aberdeenshire.
The data found that RES management of personnel, tools and processes provided "greater turbine availability figures".
Keir Harman, renewables operations director for DNV GL, said: "Our review and findings of RES' portfolio are a sign of confidence for investors and an endorsement of RES being able to deliver a lower cost of energy for its customers.  In fact, our independent review actively demonstrates that RES-managed projects in the UK, Ireland and France are performing measurably higher than the industry standard.
"With dramatic growth and investment becoming increasingly complex in a subsidy free environment, it is evident that wind farms benefit from increased investment and innovation in operations."
The 22 wind farms assessed provide a subset of the entire fleet asset managed by RES and the evaluation included assessment of wind farm availability and performance metrics.
Darren Cook, head of asset management at RES, said: "We commissioned the DNV GL report not just to see how we benchmark against the competition, but to understand how we can make more improvements and deliver even lower cost energy to our customers and, ultimately, to the consumer.
"Everyone at RES has an eye on how we can make assets perform more efficiently for our many customers. It's pleasing to see that this focus on delivering above expectation and innovation is having significant positive impact for our customers.
"We have already seen onshore wind become the cheapest form of electricity and as technology, systems and procedures continue to improve that cost will come down further."
Recommended for you
X

Business Gateway scheme criticised by MSPs