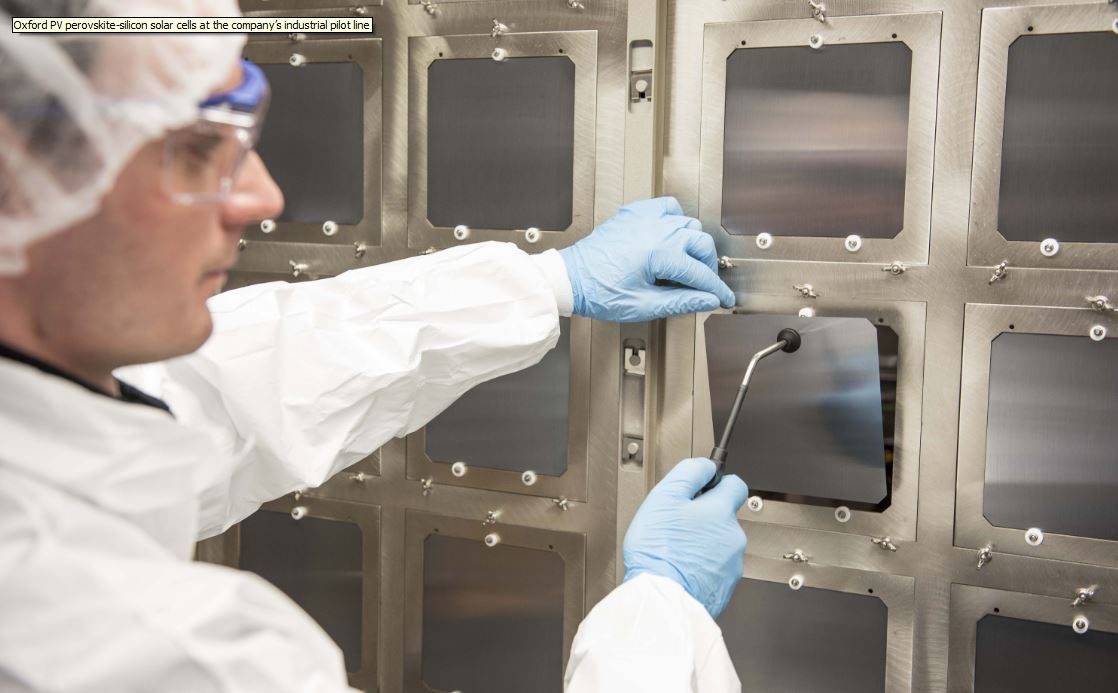 A solar PV firm based in Oxford has announced it has raised £31m investment, with a portion of that money coming from Norwegian energy giant Equinor.
Oxford PV announced today the new funding will allow it to move its technology into the commercial phase.
Equinor who has investment in floating win with the Hywind project near, Peterhead did not disclose its investment amount.
But Oxford PV did revealed it had also received a major new investment from Goldwind, a leading renewable energy investor in China.
Xiao Zhiping, vice president at Goldwind said, "Goldwind's investment in Oxford PV supports our commitment to innovation that delivers clean, cost efficient renewable energy.
"It is our belief that photovoltaics and wind power will become an increasingly important part of the global energy mix, over the next 20 years.
"We have been impressed with Oxford PV, their perovskite photovoltaic technology and the pace of their progress, and we look forward to supporting the company going forward."
Oxford PV has raised a total of £76 Million in funding over five years.
Frank P. Averdung, chief executive officer at Oxford PV addeed: "Goldwind's investment in Oxford PV and the continued support of our existing shareholders, demonstrates the confidence in our technology and its commercial readiness.
"We are delighted to have investors that recognise the capability of our perovskite solar cell technology to transform the performance of silicon-based photovoltaics and the role it will play in the global transition to a clean energy future."
Recommended for you
X

Silent and annoying: Can infrasound really be the cause of different health problems?