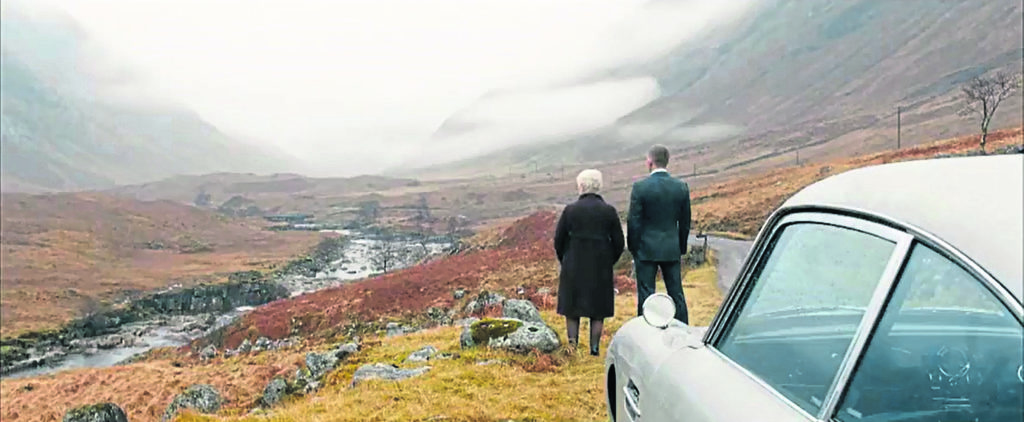 A seven-scheme hydro plan for "one of Scotland's most iconic landscapes" was given full approval by a meeting of Highland Council, after a day-long hearing by councillors yesterday.
Mountaineering Scotland last night called the decision for Glen Etive  "disappointing", and questioned the quality of protection for special landscapes. It said it will be asking the Scottish Government to review the decision.
A special council meeting, members approved three hydro power proposals on wildland areas in the glen, made famous in Bond film Skyfall, and itself part of a National Scenic Area.
At a prior meeting, held in February, all seven schemes for the site proposed by Dickins Hydro Resources Limited had been approved.
But a call by Councillor Andrew Baxter for three of the schemes, proposed in a wildland area, to be reviewed by the full council led to the hearing yesterday.
Stuart Younie, chief executive of Mountaineering Scotland, said: "This debate was about the stewardship of a national asset and we hope this decision has not set a dangerous precedent which encourages more development applications in our wild land and national scenic areas. "
Mountaineering Scotland's Access and Conservation Officer Davie Black added: "We would call on the Scottish Government to review this decision and to look carefully at how we protect a place that is double locked by landscape protections, between being a Wild Land Area and a National Scenic Area. "
Yesterday, councillors heard that each of the three schemes being called into question  – Allt Ceitlein, Allt Chaorainn and Allt Mheuran  -would involve new road construction, bridge-building, trench digging, cement-pouring and power cabling, for less than one wind turbine, and to some this was considered a "relatively low power output".
Councillor Matthew Reiss said the local authority should put another turbine in the Moray Firth before destroying the wildlands of Glen Etive.
He continued: "We are the custodians of one of the most untouched areas of Scotland, I am asking you to ask yourselves are the benefits of this scheme worth damaging this cherished glen?"
Proposing to not approve the plans, councillor Andrew Baxter who promoted the special meeting, said: "From everything I have heard today, the permanent impact on this area can not be completely mitigated.
"The wildland areas are about the experience …and these plans are simply unjustifiable."
Speaking for the plans, Councillor Allan Henderson said: "We cannot continue to have no change in the Highlands. We want the glens to be alive – this hardly pristine land there have been forestry on them for decades."
Recommended for you
X

Oil is not 'sexy' – industry needs to compete for talent says BHGE