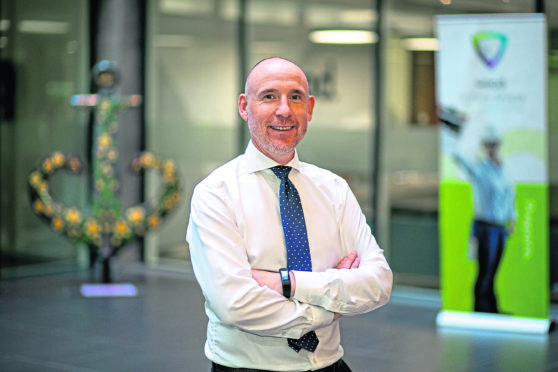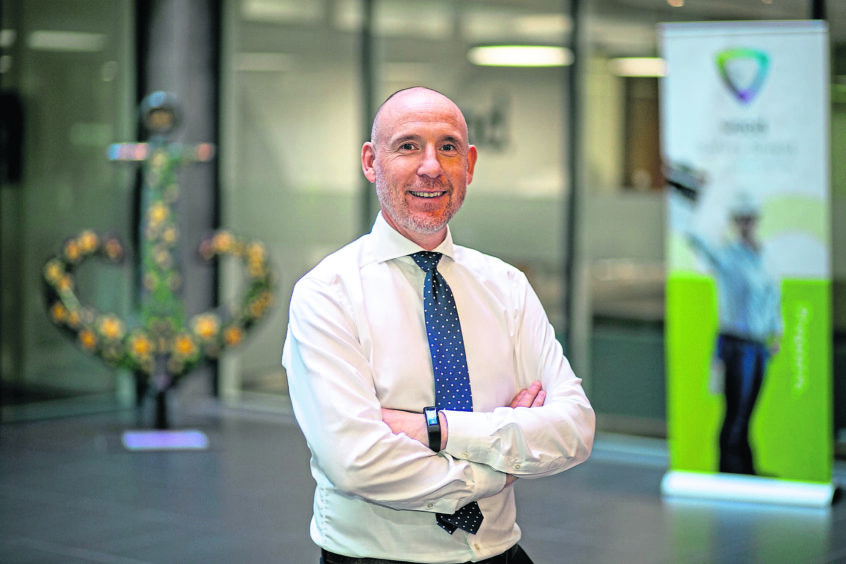 Energy services firm Wood is a very different animal now compared to when Offshore Europe last came around to Aberdeen two years ago.
At that point in September 2017, it was still a month away from completing a giant £2.2 billion takeover of Amec Foster Wheeler, which would double its global workforce and widely boost its suite of services.
The deal "fast-tracked" the company's diversification, moving from an 80–90% focus on oil and gas, to the 50–55% bracket today, while increasing scale and capabilities in industries like chemicals, renewables and environment and infrastructure, to name a few.
The Aberdeen-headquartered firm sees that strength in diversity as a big advantage in tackling today's challenges.
Widely, that's characterised by the problems and opportunities presented by the energy transition, while Wood also sees itself as being well-placed to deal with other hot topics in the upstream sector like maximising economic recovery and decommissioning.
The energy transition is arguably more prevalent now than it has ever been with press and public attention on the fight against climate change.
As such, it is a key strategic focus for Craig Shanaghey, president of operations services for Europe and Africa at Wood, who describes it as a "sharp focus" for their customers and the wider industry.
He said the diversified services of Wood allows the firm to use solutions from across different industries and geographies to better meet clients' needs, as well as keeping them at the forefront of the energy transition conversation.
He added: "There has been a lot of conversation around it – wind power generation has been a topic for a number of years, but I think the whole energy transition has perhaps become more prevalent now with the drive against climate change and the press that has been around it.
"It is a really good topic from a Wood perspective because it provides us with a great opportunity to bring some of the stuff that we're doing across the globe to support it.
"There's a number of facets to it, whether it is supporting our current and prospective client base on more energy-efficient carbon-neutral solutions for existing asset infrastructure, or whether it's actually bringing new technologies, new thinking and new infrastructure into the UKCS and beyond.
"I believe it is a great opportunity for us to be at the forefront of how that develops."
The company is proud of the work it is doing in this space, for example, leading conceptual design and engineering on a first-of-its-kind, full-scale gas power plant which will reduce carbon dioxide emissions via carbon capture technology.
The project is being carried out for the Oil and Gas Climate Initiative, a CEO-led collaboration of major oil and gas operators.
Elsewhere, Wood recently completed work for Shell on its first solar PV plant in the Netherlands, which will generate power for an onsite chemical plant.
The firm also supported the Markbygden wind farm in Swedish Lapland to export power to the grid.
Markbygden is the largest single-site onshore wind project in Europe, expected to provide clean power for 400,000 households and cut 750,000 tonnes of carbon emissions per year.
Meanwhile, on the west coast of Scotland, Wood is advising on how the existing gas network could be used to transport hydrogen as a fuel for the local ferry service.
The work continues in the oil and gas sector: modifying ageing platforms and using data analytics to lower emissions, asset integrity solutions to reduce hydrocarbon leaks, as well as infrastructure projects such as gas-to-wire.
A frequently asked question for Wood following the Amec Foster Wheeler takeover is: "Now that you've grown in size, how important is the oil and gas sector?"
While it is a smaller percentage now than it was, oil and gas is still a "critical part" of the business.
The firm works across upstream, midstream and downstream. Upstream now makes up around 25% of the global business, but within Mr Shanaghey's Europe and Africa remit, it is higher up, within the 40–50% range.
As its home, the UK North Sea acts as a centre of excellence for the company as well as an "incubator" for new solutions in the energy transition space.
Mr Shanaghey described it as an "optimistic time" for the sector.
He said: "I think we've done a lot of good things in the last two years. I've heard a lot of terminology around 'let's not waste a crisis' and I don't think as an industry that we have.
"That's both our clients and ourselves, we've taken a real look at our cost base and how we can deliver things more effectively. I think now we're seeing a question of how we can build on that platform and start to utilise value-adding partnerships to take us on the next step of the journey with the energy transition coming in."
New partnerships and new ways of working born out of the recent downturn will play an important role for the UK North Sea, according to Mr Shanaghey, in areas including asset life extension and decommissioning.
He also described the host of new players entering the North Sea as "really exciting" as they invest in some assets that would otherwise face being shut down permanently, pointing to new opportunities created by private equity-backed firms like Chrysaor and Siccar Point Energy.
Some of these new opportunities have already come through for Wood, which in 2015 entered into a £204m ($250m) deal with Kellas Midstream to become duty holder of the Central Area Transmission System (Cats) terminal in Teesside.
The firm is also operating partner for the Sage system and the Beryl pipeline on behalf of Ancala Midstream.
Mr Shanaghey added: "There are new entrants coming into the market, which is really exciting, particularly for Wood. We see that as a real opportunity to partner with people that are coming in and investing in assets that were, I guess, ready to be decommissioned."
Decommissioning, on the other hand, is an "ever-changing landscape" in terms of the work coming in, but there is "continuous improvement" with each project bringing new ideas on how to support operators with late-life assets.
In particular, Mr Shanaghey highlighted the work Wood has done with Shell in decommissioning its Brent platforms.
He said: "There's a number of different variables that play a part in the decommissioning space, be it new operators coming in and looking to extend the life of assets, the regulations review that is going on or the infrastructure now becoming available to support decommissioning. What's key for Wood is that we stay ahead and stay at the forefront of those conversations and I definitely see that partnerships are going to continue to play a large part in those solutions.
"We've done a lot of work with Shell on the Brents, which we feel has been a great success and that's been a journey that we're pretty proud of.
"In the early stages, there were some challenges as the partner group got to grips with what we had to do, but I think as those relationships have developed and we've started to push the boundaries, we've continuously improved from asset to asset in terms of the cost-effectiveness of how these massive assets can be removed.
"That's helping shape our thinking in partnership with Shell but also helping shape our thinking in how we can support operators with late-life assets in the last five years of the lifecycle and reduce operating costs."
Recommended for you
X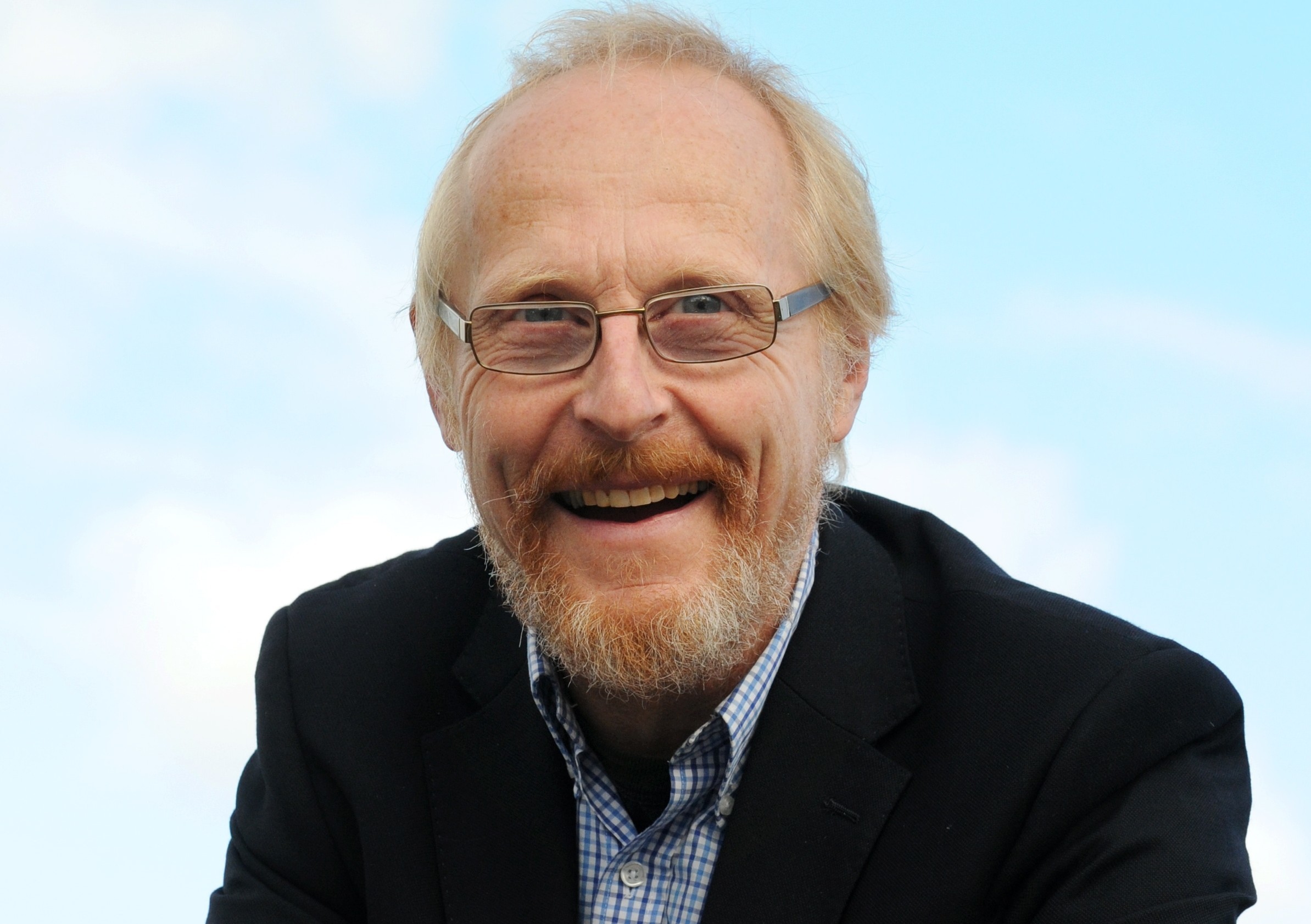 Grasping the 'net zero' nettle