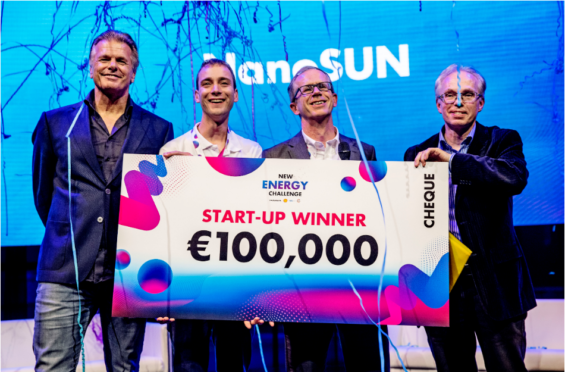 Shell has named the winning UK start-up firm in its New Energy Challenge 2019.
NanoSun, who developing a low-cost hydrogen refueler, will receive almost £90,000 towards to create a proof of concept within the Shell GameChanger programme.
The firm claims its technology the potential to eliminate a significant part of the cost of conventional hydrogen refuelling, enabling rapid expansion of hydrogen refuelling stations.
NanoSun was chosen out of more than 200 UK start-ups.
Adrie Huesman, principal partnership advisor at Shell GameChanger, said: "The global transition to a more sustainable energy system can't happen fast enough, and start-ups working in the energy industry are playing a key role in the evolution toward this goal.
"NanoSun convinced us their solution has real potential to accelerate the energy transition and in particular the role of hydrogen as mobility vector."
The New Energy Challenge is organized by Shell in partnership with Rockstart and Yes!Delft, the two accelerator programs from The Netherlands.
Graham Hodgson, managing director at NanoSun, added: "Participating in the New Energy Challenge has been a tremendous experience.
"We learned so much from our interaction with the other finalists, YES!Delft and Shell.
"Being able to work towards a proof of concept is an important milestone for us and we are really looking forward to our collaboration with Shell in the GameChanger programme."
Recommended for you
X

Saipem snaps up three new BP Caspian contracts totaling over £100m