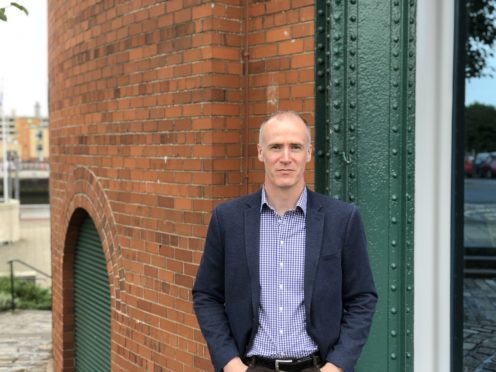 Offshore marine firm Malin Group announced last night that it has been granted planning consent to create a marine engineering and technology hub on the River Clyde.
The firm's director John McSween said he hoped the hub would become a "magnet" for marine engineering and technology organisations and "a centre of excellence" for the sector.
An economic impact study has estimated that almost 1,000 jobs could be created.
Malin Group, who also work in renewable energy fabrication, wants to create a marine manufacturing hub at Old Kilpatrick, West Dunbartonshire.
Mr MacSween said: "We are pleased and excited to have planning permission for the first batch of buildings and quayside equipment, including a HeavyLift deep water berth and a 1100 te mobile ship hoist.
"It is an important step on the journey, and it clearly demonstrates a willingness from the local authority to have industrial businesses, and the employment they bring with them, back on the Clyde riverside with the presence of exciting structures for the marine environment.
"We believe the Clyde has much to offer to the wider marine manufacturing community again and we are committed to making land and marine facilities available to any companies who can make use of them on a fair and equitable basis.
"As a show of faith we will be bringing our own fabrication division to the SMTP to kick start the development."
It is also thought the development could add £125.4 million annually to West Dunbartonshire economy.
The construction phase at the derelict 47-acre site would also see over 600 additional short-term jobs created.
Councillor Diane Docherty, vice chairwoman of West Dunbartonshire Council's Planning Committee, said: "The heritage of the Clyde is something we are extremely proud of and so it is pleasing to see efforts to bring this site back to life in such a meaningful way for our area.
"The potential for almost 1000 new jobs created is brilliant news for our residents."
Recommended for you
X

Survey highlights doubts about oil sector readiness for transition, LR says