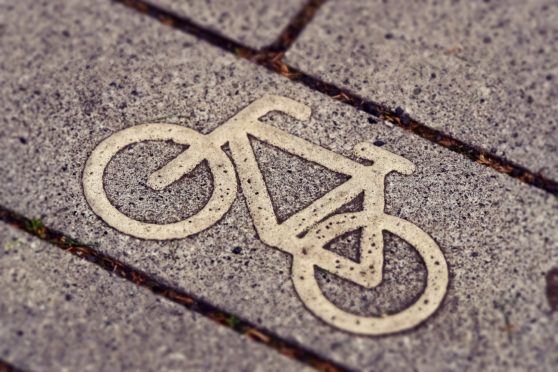 Glasgow City Council has introduced a fleet of electric bikes for hire across the city in a bid to encourage more people to use sustainable forms of transport.
It was announced by the council on Wednesday that 63 e-bikes would be made available to the public, with 21 electric stations set up around Glasgow.
The e-bikes build on the fleet of 650 standard bikes that the council currently have available for use since the launch of the nextbike rental scheme in 2014.
Joint-funding for the e-bikes was provided through an initiative from Glasgow City Council and the Transport Scotland eBike Grant Fund, delivered by Energy Saving Trust.
The rental of e-bikes will not be covered under current memberships of the bike rental scheme, however customers will be able to rent the e-bikes using their existing nextbike accounts.
Rides will be charged on a pay-as-you-ride basis at £2 per 20 minutes or £30 per day.
Glasgow City councillor Anna Richardson said that the e-bikes demonstrate a commitment to pursuing more sustainable forms of transport.
"E-bikes are growing in popularity and having them available for hire in Glasgow is a fantastic option for getting about the city," said Ms Richardson.
"Electrically-assisted bikes provide a boost to those who are building up their fitness, make longer trips by bike more manageable and open up cycling to people who may have not considered it before
"I am especially pleased to see the 21 new charging points spread so evenly across the city, from Possil and Shawlands in the north and south to Dalmarnock and Maryhill in the east and west.
"Adding e-bikes to the hire fleet is another clear demonstration of our commitment to pursue more sustainable forms of transport in Glasgow and add to the effort to decarbonise how we travel across the city."
Transport Secretary Michael Matheson said that over 600 e-bikes had been funded by the Scottish Government across Scotland.
"I'm pleased that the Scottish Government eBike Grant Fund has enabled the introduction of 63 e-bikes to Glasgow," said Mr Matheson.
"Over £176,000 was provided to increase e-bike options across the city through the accessible nextbike service.
"This initiative provides access to the benefits of e-bikes and I am certain that people who live, work and visit Glasgow will be delighted to have this additional active travel option.
"It's an exciting way to get around for everyday journeys which will encourage people to leave the car for a more sustainable mode of transport.
"Through the eBike Grant Fund, we've funded over 600 e-bikes across Scotland, which is an important step forward in improving our air quality, improving individual health and meeting our ambitious climate targets."
Managing director of nextbike Krysia Solheim added: "E-bikes are not only great for reducing journey times and taking on steep hills – of which Glasgow has plenty – but they're also a great way of increasing inclusivity and getting people of all abilities and fitness levels into cycling.
"Glasgow is one of our flagship schemes, so it's fitting that the city will get our first significant fleet of e-bikes.
"We'd like to thank our partners for their support in making this ambition a reality, including Glasgow City Council, Transport Scotland, Energy Savings Trust and Bike For Good."
Recommended for you
X

Europe plans to capture carbon, but is it enough?