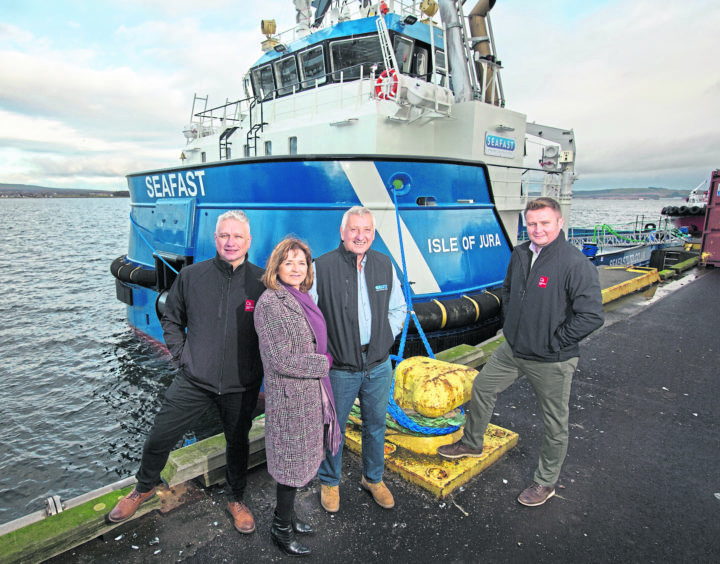 Invergordon firm Caldive has invested more than £10 million in a new offshore construction vessel, creating 18 jobs.
The 108ft ship – the Isle of Jura – is expected to expand the diving and marine service company's operations internationally.
In particular, it is hoped it will boost Caldive's capacity to service clients in the renewable energy industry.
The investment was supported by £7.5m in funding from Clydesdale Bank.
Caldive managing director Iain Beaton said: "This is a colossal step forward for our business. Historically, we've been limited to in-shore work, with a 60-mile range from port.
"This vessel, besides being far more powerful than those in our existing fleet, provides unlimited navigation – she can go anywhere in the world."
The 18 new jobs have been created to operate and service the ship, taking the total workforce to 68 people.
Bosses aim to double turnover to £10m over the next two years as a direct result of the purchase.
Caldive's teams work across projects including pipeline construction, ship inspection, and repair and subsea cable installation.
Graeme Johnston, commercial relationship manager, Clydesdale Bank, said: "Our help will give their brand a major boost in the renewable energy space – a sector that is often dominated by larger foreign competitors."
Recommended for you
X

Churchill's small company advantage