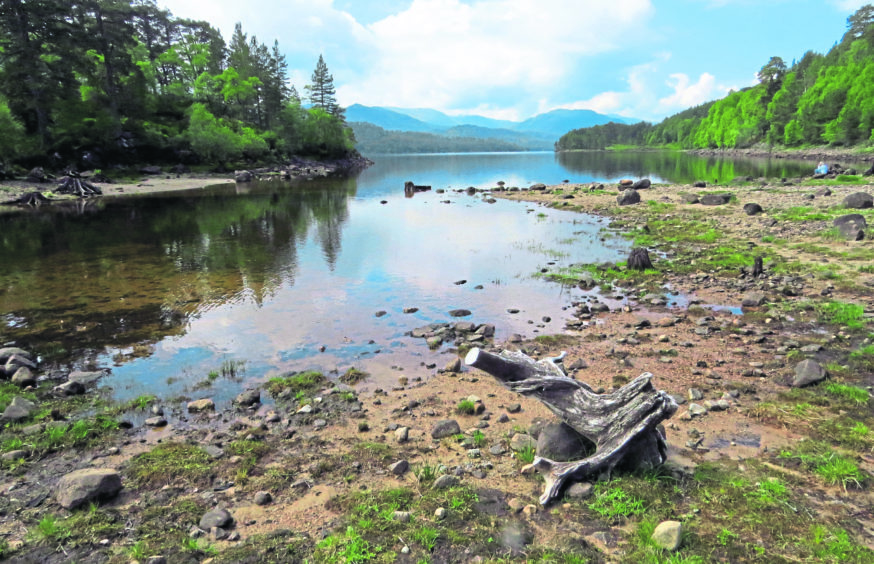 Residents of a Highland village are preparing to do battle over plans for a huge wind farm near Glen Affric.
German company Vento Ludens Ltd has submitted a report to the Scottish Government for the building of 46 turbines at Fasnakyle.
It would cover 5,000 acres to the south-east of Tomich, in the area once proposed for the Beinn Mhor Wind Farm, but expanding into areas of Guisachan Forest.
Each turbine would, under the initial proposals, tower 492ft above the surrounding landscape, which includes the Glen Affric Natural Nature Reserve, Wild Land Area and Scenic Landscape Areas.
The proposals come just five years after the Scottish Government quashed an appeal for six turbines as part of the Beinn Mhor Wind Farm on the land.
Now residents have voiced their concerns over the impact on the area.
Cliff Green, from the Stop Turbines at Glenurquhart group, said the development could have a direct effect on tourism and the area's landscape.
He said: "Local residents will once again face years of stress and uncertainty if this large-scale proposal is progressed further. The cumulative impact of these turbines, together with the existing Bhlaraidh (32 turbines) and Corrimony (five turbines) wind farms, will have a big impact on views from Glen Affric.
"The local area is heavily reliant on tourism and we are concerned walkers and others looking to enjoy our beautiful landscape will not want to return if the landscape they see is full of industrial structures."
People have turned out to a number of public consultations held by the developers in recent days to air their concerns about the project.
A Tomich resident, who did not want to be named, spoke of her devastation over the plans.
She said: "Three to four years of people's lives were spent worrying about Ben Mhor.
"It was turned down at the highest level but within five years, developers are back again with an even bigger and more high impact development.
"The general thing is that it is such a special area.
"There shouldn't be a development like this in it.
"It will affect people's lives, their homes and their health and it will affect tourism and our wildlife, including all the special things, such as our golden eagles."
The resident added: "We put up with a lot of other things. We don't have internet and we don't have amenities other people rely upon, but that is OK, because for us the landscape outweighs that.
"To have that threatened like this again, when it's just been so resoundingly turned down before, is devastating."
Matthew Haughton, project manager, Fasnakyle Wind Farm, said: "We have received many positive comments from local residents attending our public exhibitions and we will now carefully consider the feedback from other people who have expressed concerns as we refine our plans for the project."
Recommended for you
X

Subsea Expo has international flavour with VIPs from Africa and Azerbaijan