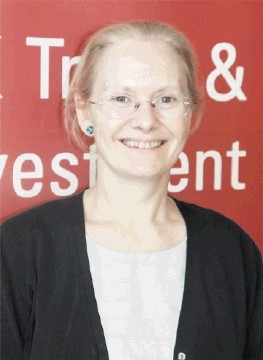 As British Ambassador to Norway, I spend a lot of my time talking to the businesses and policy makers who are working to make the most of the new discoveries as well as technological advances for mature fields.
I know what a huge contribution the offshore industry makes to jobs and competitiveness in both countries.
The vitality of the UK-Norway energy relationship is epitomised by the 10-year gas deal which Statoil signed with Centrica this November.
UK oil and gas explorers and operators are developing their business in the North Sea, and are looking to emerging acreage in the High North.
This will bring tremendous opportunities for the supply chain, which has a strong base in Aberdeen.
The low carbon sector is also experiencing tremendous growth and benefitting from the research and new technology applications that many companies in Aberdeen are developing.
Like the UK, Norway is also home to a large number of entrepreneurs and larger companies, many of whom are using their oil and gas sector experience to create solutions for offshore wind and other renewables projects.
With Norwegian investors, Statoil and Statkraft, leading some major UK projects including Sheringham Shoal and Dogger Bank, these companies are at the top of the list for supply chain opportunities over the coming years.
If you need introductions, I hope you will get in touch with the UKTI staff in our embassy here in Oslo, who are here to help you.
Several major companies have told me recently that projects in the North Sea and Barents Sea make Norway the world's number one target for oil and gas projects next year.
We know that Norway is also already the top export destination for Aberdeen companies across all sectors.
I am delighted that Norwegian companies feel the same way, and are investing heavily in the Aberdeen area, led by companies like Aker.
Norwegian Bank DNB has also just opened an office in Aberdeen.
So, I predict that 2012 is going to be an even more exciting year for the Aberdeen energy industry, and I look forward to supporting you all in your business with Norway, whether it be exports, investment, research or services.