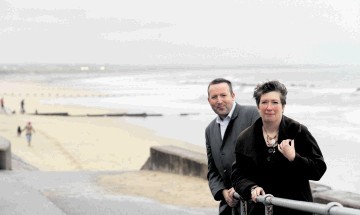 The EOWDC's location in Aberdeen's near-shore waters has been carefully chosen with input from a range of aviation and marine stakeholders, and following more than six years of extensive investigation, public engagement and analysis.
By providing infrastructure relatively close to shore, the EOWDC could become a centre of excellence for environmental research and technology development and a test-ground for new health and safety, access and training procedures.
"It is anticipated that the EOWDC will deliver more than £200million investment in Scottish renewables infrastructure and act as a magnet for jobs and inward investment, particularly in manufacturing," said Morag McCorkindale, AREG's chief operating officer.
She said the the EOWDC also presents a 'significant' opportunity for the future prosperity of Aberdeen City and Shire.
"The North Sea has long been of huge importance to the region's prosperity – from fishing, ship building and maritime trade to the massively important energy industry of today," said Ms McCorkindale.
"In order to safeguard the long-term sustainability of our economy, we must continue to find a way of making a living from the sea to ensure the region remains an internationally-competitive economic power house. As Europe's Energy Capital, the region is home to more than 40 years of world-class upstream oil and gas expertise and much of this is directly transferable to maritime renewables including the EOWDC, which is also crucial for the long-term future of our offshore supply chain, currently unrivalled in the Eastern Hemisphere. Our supply-chain expertise can provide robust, field-tested solutions across a broad spectrum of offshore energy life-cycle requirements. These span front-end engineering, design engineering, project management, operations and maintenance, HSE, risk reduction, asset infrastructure, installation, grid connection, decommissioning, logistics and training.
"What is learned at the EOWDC will equip our companies to compete for a multi-billion-pound offshore wind business."
Recommended for you
X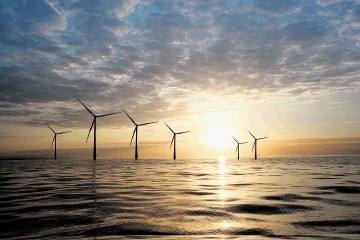 Clean, sustainable industry for our future generations