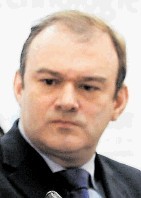 A taskforce is to be created to address high electricity transmission charges and speed up renewable energy schemes on the islands.
UK Energy Secretary Ed Davey announced plans for the steering group.
Wave, wind and tidal energy projects worth billions of pounds have been proposed for the islands, with the Pentland Firth named recently as the UK's second marine energy park.
But Holyrood and Westminster ministers have become concerned about the number of obstacles which are slowing down the developments, with high transmission charges a major issue. Power industry regulator Ofgem unveiled plans in December to reduce tariffs paid by green energy generators in northern Scotland by up to 60%, but they would not be cut in the northern and Western Isles, leaving them at a disadvantage.
It is estimated transmission charges would be six or seven times higher than on the mainland under the plans.
Scottish Renewables estimated last month that the annual connection charges for the Pentland Firth and Orkney waters would rise from £56million last year to £107million in 2020.
Mr Davey, who visited the northern isles and Caithness this week, said: "I recognise there are concerns about the speed of progress of renewable projects on the islands. This study will assess the commercial viability of renewable projects on the Scottish islands and the overall value for money these projects provide for the UK."
Scottish Energy Minister Fergus Ewing welcomed the move. "I am delighted that Mr Davey and the UK Department of Energy and Climate Change have agreed to work with us to find a solution to the problem of high transmission charging for the Scottish islands," he said.
Orkney Islands Council convener Steven Heddle said: "The proposed transmission charging regime would have a serious impact on the viability of the commercial deployment of wave and tidal technologies in our local waters."
Orkney and Shetland MP Alistair Carmichael said: "This latest working group needs to be more than a talking shop and I will be working with the Department for Energy and Climate Change to ensure this is the case."
Recommended for you
X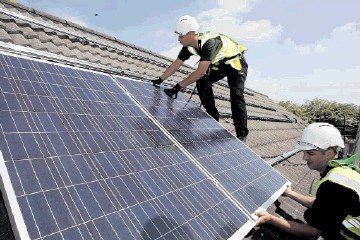 Sunny side up for council HQ