An Orkney firm has secured rights to help it progress a tidal energy development in the islands as part of a new wave of marine energy leases agreed off UK shores.
Scotrenewables Tidal Power won a lease agreement from the Crown Estate to develop a 30MW tidal array at Lashy Sound, in Orkney.
The company previously tested a 250kW floating tidal stream turbine at the European Marine Energy Centre in Orkney.
The Lashy Sound project will help the Stromness firm move from a prototype to commercial development of its tidal electricity generator.
Two other projects were also given lease agreements, taking the total number of UK wave and tidal sites under development or operation to 41.
The Isle of Wight Council has secured an agreement for lease for a managed testing facility, called the Solent Ocean Energy Centre, located off the south of the Isle of Wight near St Catherine's Point.
The centre creates a new opportunity for technology developers to test tidal stream turbines, building knowledge and experience of installation, operations and maintenance.
Swedish technology developer Minesto has secured a lease to deploy a quarter-scale (3 kW) prototype of its Deep Green Ocean Kite in Strangford Lough, Northern Ireland.
This follows tests of its SeaKite tidal technology in the Lough during 2011-12.
The new prototype will be deployed for two years and advance Minesto's plans towards demonstration of a commercial model.
The Northern Ireland Department of the Environment has already issued a consent for the project.
The sites have been awarded as a result of the fourth application window in The Crown Estate's leasing process, for projects in connection with the Scottish Government's Saltire Prize (in Scottish waters) and demonstration projects (all around the UK), which opened in April 2012.
These new agreements for lease will enable the developers to proceed further with their projects, consulting local stakeholders, completing survey work and preparing applications to obtain consents from the relevant authorities, including the Marine Management Organisation and Marine Scotland.
If consents are granted for the Solent Ocean Energy Centre and Lashy Sound project, The Crown Estate will be able to grant leases to enable construction and operation of the schemes.
Paul Catterall, wave and tidal development manager at The Crown Estate, said: "We are pleased to conclude negotiations for these projects, which will play an important role in facilitating further research and development, testing and commercialisation of tidal energy technologies.
"The awards take the total number of UK wave and tidal sites under development or operation to 41.
"The Crown Estate is continuing to support growth of the emerging industry and we will be announcing next steps in leasing wave and tidal sites in due course."
Recommended for you
X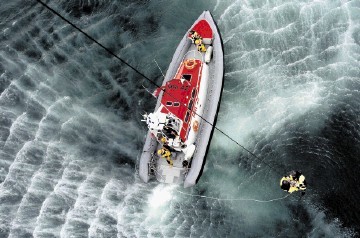 Deep concern for maritime safety