Renewable-energy operator Vattenfall said yesterday it had invested £1million to join a programme to cut the cost of offshore windfarms.
Vattenfall, one of the partners behind the proposed European Offshore Wind Deployment Centre in Aberdeen Bay, said it had joined eight other developers on the Carbon Trust's Offshore Wind Accelerator (OWA) scheme, which the trust says could cut the cost of transforming wind into usable energy by 10%, through collaboration.
Jens Madsen, Vattenfall's head of windpower research and development, said: "We have been impressed by the strategic alliances that are being forged across the UK to ensure that offshore wind plays a key role in achieving renewable-energy targets and more reliable and affordable power for British consumers.
"It is important that Vattenfall builds on its already extensive research and development programme by being part of the OWA."
Recommended for you
X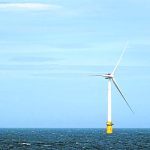 Sturgeon to unveil world's first floating wind farm off Peterhead
Read the latest opinion pieces from our Energy Voice columnists