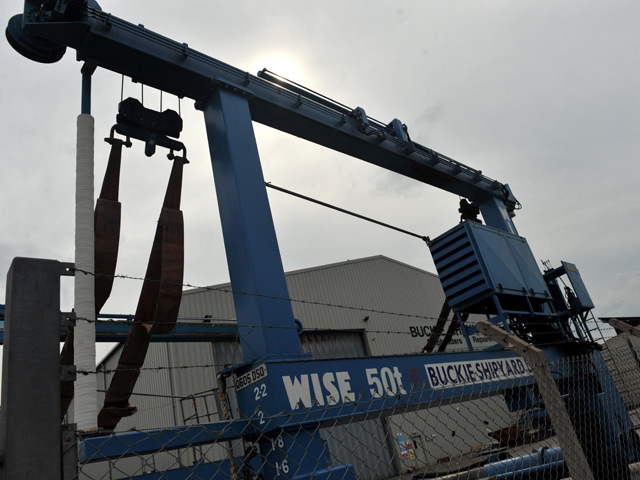 A Moray shipbuilding business that dates back more than a century has gone into administration, with the loss of almost 70 jobs.
Buckie Shipyard Ltd, one of Scotland's oldest specialist shipbuilding firms, said it had suffered "severe cash-flow problems" caused by unsustainable costs, a decline in demand and intense competition.
Administrators will wind down the firm before closing it and selling off the company's assets.
Workers said last night the announcement had come as a major shock, while politicians described the move as "devastating".
The news is a blow for Buckie, which is being promoted as an ideal operations base for offshore renewables firms. Energy firms have yet to reveal if they will invest in the coastal town, however.
Buckie Shipyard employed 74 people and had a turnover of £3million. A total of 68 people have been made redundant with immediate effect.
The company, which dates back to 1903, designed and built ships, as well as refurbishing and maintaining vessels.
Recent clients have included the Ministry of Defence and the Royal National Lifeboat Institution (RNLI).
It had recently diversified into the offshore wind energy industry, offering engineering, repair and maintenance services.
Joint administrators Iain Fraser and Tom MacLennan, of RSM Tenon, are in charge of winding down the business.
Mr Fraser said: "The directors and staff have worked long and hard to secure a future for the company. However, the financial pressures meant that administration was the only option.
"It is therefore with great regret that 68 jobs have been made redundant with immediate effect, with the balance of six being retained in the short term to assist with the winding-down process.
"We will liaise with relevant organisations to provide staff with as much support as possible with the redundancy process.
"We will also now market the assets of the business for sale."
Community leaders and industry representatives spoke of their disappointment last night.
Buckie councillor Gordon McDonald said: "The changes that have occurred in the fishing industry over the last 30 years, with bigger and bigger boats and a corresponding reduction in smaller vessels."
Mr McDonald said there was still potential for offshore renewables investment, although the shock shipyard announcement "didn't help the atmosphere" in Buckie.
He added: "We have got to be positive about it. There are other irons in the fire apart from the offshore side of things.
"These staff are skilled people. Hopefully they can be redeployed easily enough. Our main concern at the moment is the 68 families. These are a lot of job losses for a town the size of Buckie."
HIE area manager David Oxley said: "Buckie Shipyard is an important part of the marine industry in Scotland and for the UK and this news is terribly disappointing.
Recommended for you
X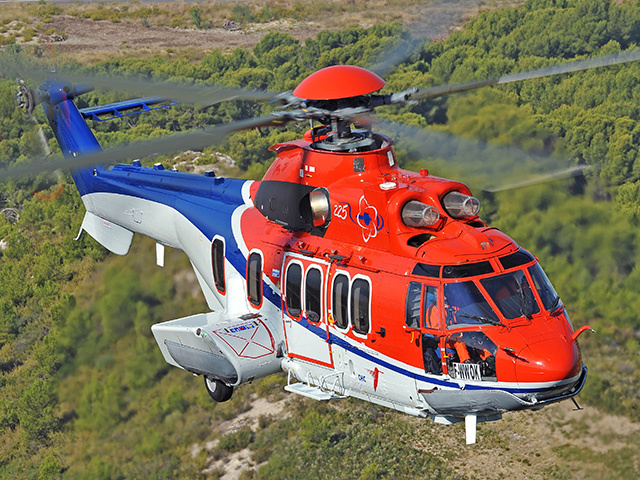 Troubled times for Super Puma