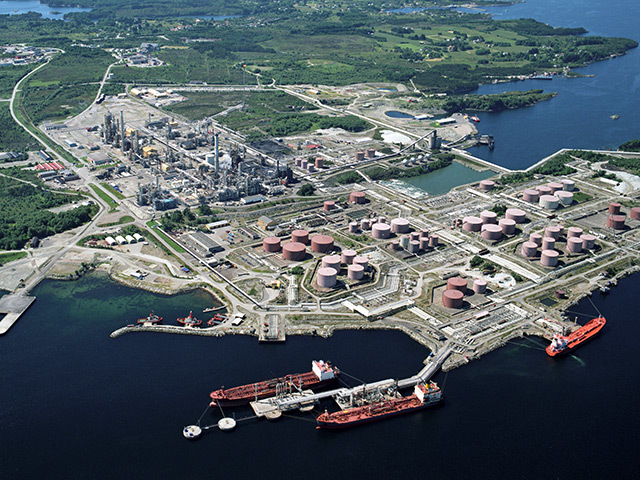 In a move that really did take the industry by surprise the new Norwegian government has announced that it is shutting down its full-scale carbon capture project at Mongstad.
From a Norwegian industry standpoint this is a major setback but the government has said it will continue to fund the research centre at Mongstad to enable it to test various carbon capture concepts and will commit 400million Kroner over four years – roughly £10m per year.
Needless to say, despite the cancellation of the main project this is still considerably more than the UK is currently spending.
According to the Carbon Capture Journal a number of big names have expressed interest in using the Mongstad amine plant to test their own technologies and the list of companies lining up includes Aker Solutions, Hitachi, Mitsubishi and Siemens.
Just ousted Norwegian PM, Jens Stoltenberg, whose Labour Party lost the recent election, said in 2007 that Norway wanted to lead the world in carbon capture but a report by Norway's Auditor General this week criticised the Norwegian state's total spending of 7.4billion crowns on carbon capture and storage projects from 2007-12 and suggested that the costs had risen substantially.
That's actually not that far off the £1billion or so that the partners in the Peterhead CCS project are hoping to win from the UK Government.
Stoltenberg had also claimed that implementing the Mongstad project would be Norway's equivalent of performing a "Moon landing".
Perhaps inevitably then, Frederic Hauge, of the Norwegian environmental group Bellona, said of the decision to drop the carbon capture plan: "This is one of the ugliest political crash landings we have ever seen."
Well it made me smile!
So, putting all the politics aside, the question is, of course, what does it actually mean for other CCS projects if Norway has concluded the technology is too expensive?
After all, Norway has a powerful reputation when it comes to developing and commercialising energy technologies.
So perhaps we should sit up and listen to what they've said particularly given that, as I've said before, the impact on electricity prices of implementing CCS on coal or gas-fired power stations could be prohibitive.
In addition, I've also said before that I am totally unclear as to what the economic benefit of the Peterhead project to Scotland would be given that the critical bits of CCS technology are effectively imported.
Shell and Scottish and Southern Energy – who are fronting the Peterhead project – claim that the joint Government and Industry CCS Cost Reduction Task Force said that "gas and coal power stations equipped with CCS have clear potential to be cost competitive with other forms of low-carbon power generation".
That is of course not really very encouraging because, reading between the lines it means that all generating costs will be going up – renewables and conventional. There has to be a better way and I believe the Australians have found it.
Algae Tec Ltd will build an A$150million (£90million) algal oils plant to process emissions at Macquarie's coal-fired power station in the Hunter Valley, which is north of Sydney.
The algae converts the carbon dioxide into oils which can then be "refined" into a range of liquid fuels including bio-kerosene and diesel.
Russell Skelton, chief executive and managing director of Macquarie Generation the owner of the power station, said: "Carbon is now our single largest cost – this technology should reduce our carbon output, reduce our carbon bill, and at the same time improve our bottom line."
We should be taking this seriously especially given the level of investment is relatively low. In fact, it's a pittance compared with the cost of the Mongstad plant and the UK Government's £1bn CCS demonstration budget.
That said, we must recognise that carbon capture technologies are already available. Cansolv Technologies Inc. (a Canadian company and subsidiary of Royal Dutch Shell), working in partnership with the German company RWE npower, is already capturing CO2 at the Aberthaw coal fired Power Station in South Wales.
It's the world's first integrated sulphur dioxide and carbon dioxide capture plant.
Interestingly – or depressingly for the UK – RWE in Germany is, as one might expect of German companies, already running a major R&D programme on carbon capture including the use of algae.
Self-evidently RWE also recognises the potential of algae to reduce the cost of carbon capture by providing an income stream from the products that can be produced from algae.
So, given all this activity in Wales, Germany and Norway and bearing in mind that all the technology involved will come from overseas companies then one has to wonder whether the UK Government will really cough up that £1billion to fund the Peterhead power station project.
Now I could be wrong but I actually disagree with those who believe that now the Mongstad project has been killed off then it's inevitable that Peterhead will go ahead.
I think the UK Government is far more likely to take the view that if the normally adventurous and risk taking Norwegians think such a project is too expensive then that's a good enough reason for them to take the same view.
Personally, I see no benefit in funding the demonstration of technologies that are already being demonstrated elsewhere especially given they can't be sourced in this country. We're too late for that – as usual.
However, I would not like to see the UK Government let off the hook completely and would much prefer to see that government funding going into new ideas such as the development of algae-based carbon capture.
Why? Because I believe it provides the potential for developing indigenous companies that could both benefit and gain an advantage from our exceptional scientific talent.
Scotland's life sciences research is world beating. Let's use it to develop a global business.
Recommended for you
X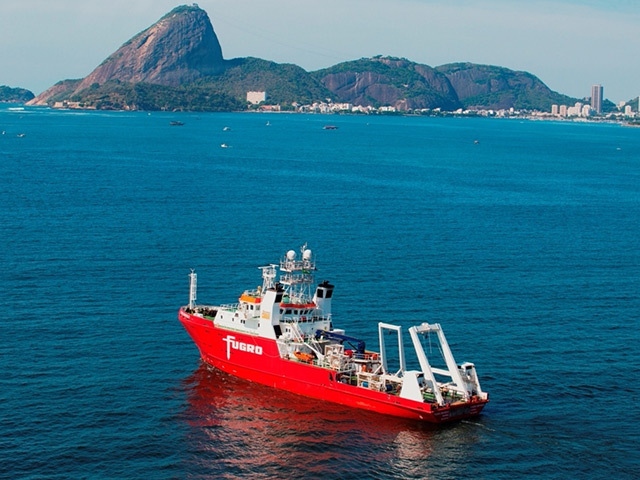 Fugro sets teeth into Brazil multi-disciplinary project