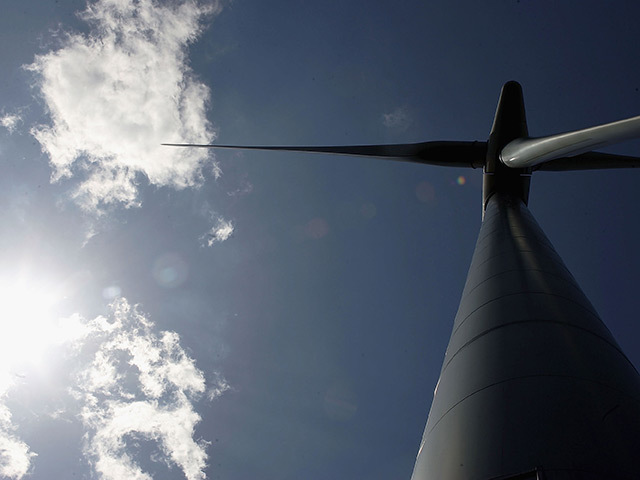 Fake letters of support for a wind turbine were lodged with Aberdeenshire Council during a second consultation on the controversial project, it has emerged.
Last night, anti-windfarm campaigners called for an inquiry into the bogus backing and questioned whether it was a one-off incident.
And Councillor Martin Kitts-Hayes said: "This is the first time in my experience that letters of support appear to have been fabricated."
Potato farmer Joseph Dow submitted proposals earlier this year to erect a turbine on a 150ft mast at Upper Sauchen, Ordhead. But the proposals were deferred twice after councillors demanded that the public should be given a second chance to comment on the plans as the first set of drawings used was inaccurate.
Initially, the council had received 21 letters on the Upper Sauchen scheme, with just one voicing an objection.
But 430 were received after the second consultation, with 373 from supporters – including six that turned out to be fake, councillors were told.
Planning officer Victoria Moore said it came to light after the council wrote to acknowledge receipt of correspondence. Three came back undelivered or with a message saying there was no such address. Three other householders called the planning service to say they had never lodged any representation.
A council spokeswoman said the bogus letters returned by Royal Mail had been removed from the planning process. "We also received several phone calls from people who had received acknowledgements to say they had not written representations," she said. "These people have been asked to confirm in writing that they have not submitted the letters which have been received under their names."
Despite the fake letters, she said the council did not intend to contact police directly, as identity-theft complaints were a matter for the householders involved. "If anybody whose name has been falsely used to send a letter of representation wants to make a formal complaint to police, we will provide any support and information we can," the spokeswoman added.
Sauchen Group Against Wind Turbine member Hugh Falconer said last night: "I think the council ignored the warning signs given the sheer number of letters of support that emerged after the application was initially deferred.
"I cannot think of any other wind turbine application that has received that level of support. If objection letters are vetted, and I know they are, then letters of support should be fully checked too. This issue needs to be looked at and I am disappointed Aberdeenshire Council is not doing so properly."
Councillor Martin Kitts-Hayes blasted the culprits behind the bogus letters and said: "I think it's extremely sad that letters of support have been sent to this council and appear to be bogus. I've never heard of that in my 11 years as a councillor and it causes me great concern.
"We've had letters and petitions and sometimes people do say they can't remember signing them, but this is the first time in my experience that letters of support appear to have been fabricated."
Councillor Martin Ford said: "It's rare, but very concerning that people are being misrepresented by people pretending to be them."
Planners asked the council's Garioch area committee to support the application as it would not have a significant impact on the landscape or on residents.
Objector Ray Johnston tried to persuade councillors otherwise, arguing that the turbine was planned for an area of "medium sensitivity" and would be seen from Bennachie and the A944 Aberdeen-Alford road, which leads to other tourist spots.
Campaigner Ken Hood, The Linton, Sauchen, said: "This is disturbing, but the whole planning process in regard to wind turbines is a shambles.
"I think the only letters of representation that should be considered are those clearly from people who live in the local area and will be affected. Planners treat petitions as one letter even if signed by 100 people. I think the same should apply to submissions that are identical apart from the address at the top."
Vicky Dawson of Breda, near Alford – of the No To Tibberchindy action group on Donside where six 377ft wind turbines are planned – said: "It is disappointing to hear of fake letters of support. It is another sign the planning system needs to be tightened up."
Councillors, who had been updated on the fake letters, voted 6-3 in favour of the plans.
Developer Enviko refused to comment.
Mr Dow's son, Gordon, who lives at Upper Sauchen and is involved in the business, said they had been unaware of false letters of support but were grateful to all genuine supporters.
Recommended for you
X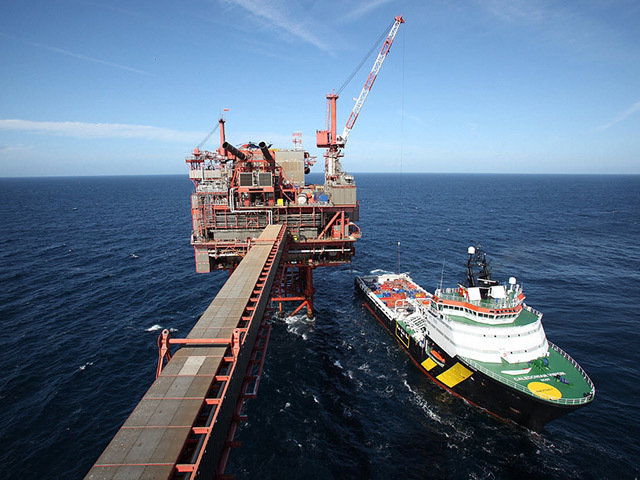 Scots firms urged to take lead in £30bn North Sea decommissioning rush