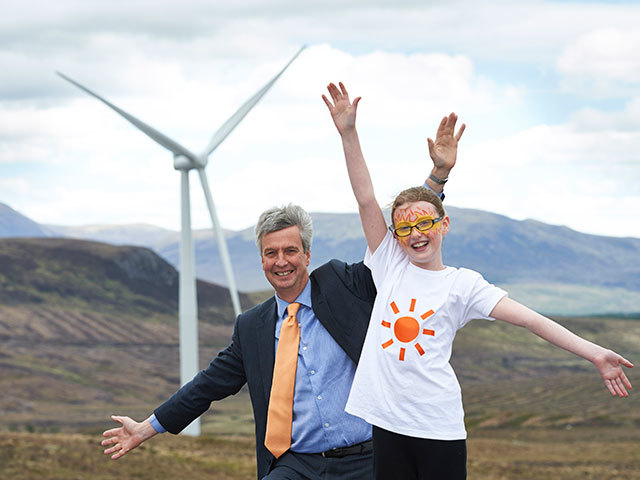 The brother of London Mayor Boris Johnson made a rare foray into the Highlands to welcome the official opening of a windfarm outside Garve in Ross-shire.
Leo Johnson, an author, broadcaster and specialist in sustainability issues, joined executives from Eneco, the Dutch energy behind the 23-turbine Lochluichart windfarm, to celebrate its opening.
The £70million project faced local opposition in its early phases.
But Mr Johnson welcomed plans by Eneco to connect the local community to lower-cost energy supplied by the windfarm, in addition to a £5million community benefit fund that has already been established.
He said tying local and renewable sources of "cheap and abundant" energy to small-scale manufacturing was part of his vision of a future that is less reliant on fossil fuels.
"Fossil fuel prices will just continue to go up," he said. "We can either remain locked in a technology where we are scraping the barrel – where we are trying with fracking and tar sands and God knows what else to eke another few years out to great cost to local people and their fuel bills – or we can innovate and diversify our energy supply and unlock a new set of energies where the returns are much higher.
"Couple this with a switch in manufacturing, where we are no longer based on Henry Ford's model of mass production and giant expensive machines with cheap people pushing the button, and instead have people making stuff again like they used to and harnessing the capacity of cheap and abundant energy, with the new capacities of distributed micro manufacturing.
"For me a local renewables project which is rejuvenating and reviving a local area is very much part of that vision."
Guy Madgwick, UK Director of Eneco, said the scaled-down windfarm was "very accepted by the community".
"The idea is that it will regenerate that part of Scotland and give them some facilities which have been drifting away to Inverness and Dingwall."
He added that the windfarm will start supplying electricity to the local community this year.
"This is really important for us, that those that live with the asset actually benefit from the asset."
The development, christened The Spinny Turners by children of Strathgarve Primary School, is Eneco's largest onshore windfarm.
Recommended for you
X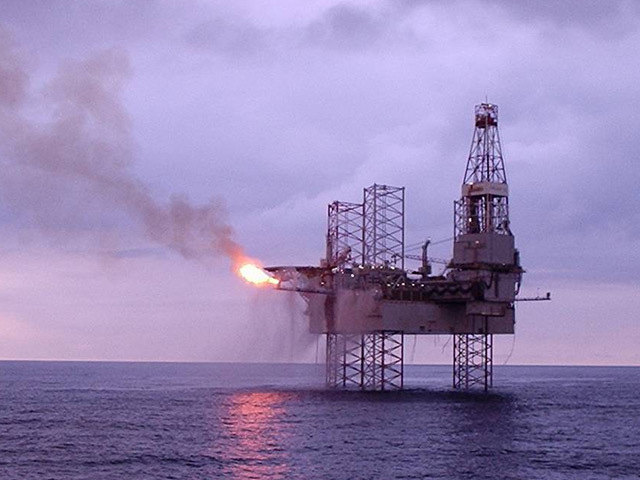 Cairn Energy reaches major North Sea milestone