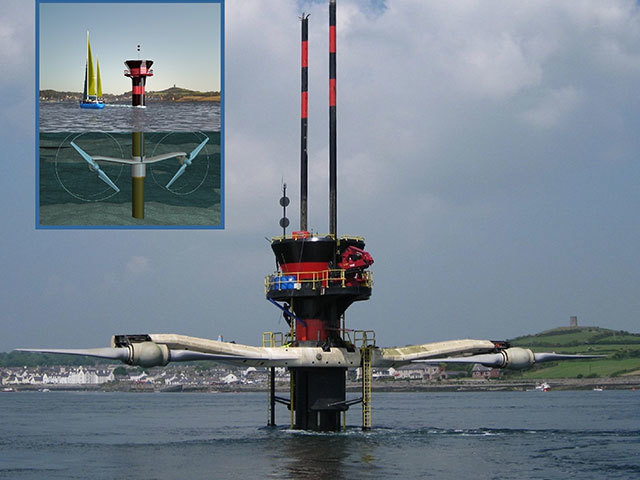 A tidal energy scheme in the Pentland Firth could provide enough power for almost half of Scotland's electricity needs.
So trumpeted various headlines at the start of this year.
Engineers from Edinburgh and Oxford Universities said turbines placed in this most dynamic of all UK tidal environments where the Atlantic meets the North Sea could generate 1.9GW (gigawatts) of clean energy.
They said this was equivalent to 43% of Scotland's electricity consumption and said their study narrowed down earlier estimates that the firth could produce anywhere between 1GW and 18GW of power.
They calculated as much as 4.2GW could be harnessed, but because tidal turbines are not 100% efficient the estimate of 1.9GW was a more realistic target, which is roughly the equivalent of the plated generation capacity of Peterhead Power Station, not that it has been run flat-out for many years.
But that's about where the January headlines ended; with no attention paid by the media regarding how incredibly tough it is going to be to install and maintain a tidal array in such a place where slack-water is measured in minutes and where currents overlay currents and whirlpools (vortices).
While the water depths in some instances are roughly comparable to offshore oil and gas projects in the North Sea, tidal energy projects present significantly different geotechnical issues that require novel solutions to overcome.
Various developers with UK tidal aspirations have aired their worries regarding the design of turbine base structures as standard offshore soil sampling and test methods employed are often inappropriate for the seabed materials encountered.
According to Xodus, an Aberdeen-headquartered engineering consultancy built largely on the back of offshore oil and gas and which has been a serious maritime renewables player for several years, this is mainly with respect to the design constraints of the base structure foundations, as well as the understanding of the seabed bathymetry associated with the strict levelling tolerances required for efficient turbine operation.
It boils down to site survey and preparation; easy for an onshore project and routine in offshore oil and gas. But neither has massive tides to deal with.
However, at Xodus, specialists like Greg Cook – group lead geotechnical engineer, and Andy Small – senior geotechnical engineer, are working the issues intensively and will be presenting a paper on the geotechnical challenges of tidal turbine projects at the 33rd International conference of Ocean, Offshore and Arctic Engineering, San Francisco, June 8-13 (ASME 2014).
"The purpose is to get a bit more discussion about the issues surrounding tidal turbine installation in high energy environments and, associated with that, the types of seabed geomorphology, topology issues and challenges of putting such structures on the seabed, both as demonstrators and as (commercial) arrays," Cook told Energy.
"This covers aspects of foundation design of such structures as well as the cabling between units and export cabling.
"Our paper raises challenges that some turbine manufacturers and developers have experienced when trying to put these installations on the seabed."
Greg said there had been a tendency to make assumptions, in part because of the sheer difficulty in conducting subsea site surveys in an environment where even simple tasks can prove immensely difficult.
"We have seen from several sites the type of investigations . . . both geophysical and geotechnical . . . that have been done to try and characterise the seabed.
"But a lot of it is very limited compared to what you typically get from oil and gas-related site investigations."
He agreed that the environment is very alien by comparison.
"From what we've seen in Orkney, on the West Coast of Scotland and Wales it's very scoury with coarse cobbles, gravels, boulders and exposed substrates. It's also a very undulating, sharp seabed environment. Trying to set foundation structures in place is difficult.
"The message that we're trying to make people aware of with regard to the (ASME) paper is the need for investing more in understanding the seabed environment which these structures will have to be put on.
"In order to do that, better site investigation strategies need to be developed."
Colleague Small said the tidal energy brigade really did need to develop a rigorous approach to thorough site investigation and to nail this down ahead of project sanction.
He pointed out too that a lot of the developers are not big energy companies; they don't have the experience or much money.
Small: "The cost for an onshore site investigation is orders of magnitude less than an offshore investigation. It doesn't help that many such sites are located in narrow or relatively narrow channels that are probably also deep."
Cowie and Small will be joined in their delivery at ASME by Mike Brown of Dundee University.
Recommended for you
X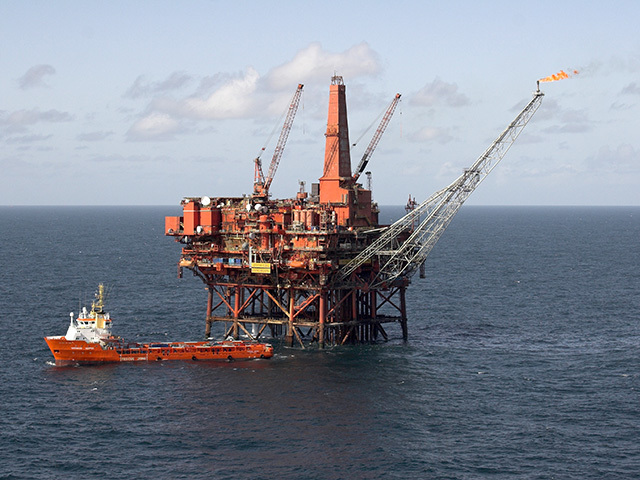 Bilfinger Salamis awarded North Sea decommissioning work