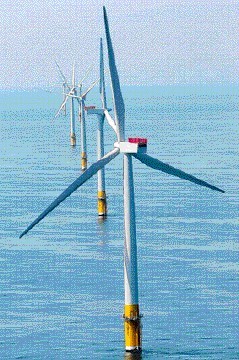 The Government has been urged not to "derail" the development of technology such as offshore wind and new nuclear which are needed to transform the UK's energy system.
A report from the Royal Academy of Engineering warns time is running out to make crucial planning decisions and get the huge investment needed to deliver a secure, affordable and low-carbon energy system in the decades to come.
And talk of a policy reset on energy, as ministers curb solar and onshore wind subsidies and energy efficiency measures, is "unhelpful" as it creates the illusion of new policies and technologies to be pulled out of a hat when there is a need to get on with what is available, experts said.
Ministers must now drive forward new capacity in "big ticket items" of nuclear, offshore wind farms and technology which captures and stores carbon emissions from fossil fuel power plants, the study urges.
The report, prepared for the Prime Minister's Council for Science and Technology, also calls for urgent policies to deliver energy efficiency measures in homes, particularly in existing buildings, delivering benefits to consumers and tackling fuel poverty.
And large-scale pilots are needed to test out how the whole future energy system, from transport and heating to electricity and how consumers behave, will work in the real world.
Experts behind the report emphasised the need to develop carbon capture and storage, without which the cost to households would be around £1,000 higher a year by 2040, if transport, heating and power are to be low-carbon.
Carbon capture and storage will not only allow the UK to carry on burning fossil fuels for power, but also to cleanly generate hydrogen as a low carbon alternative for powering cars and putting in the gas grid for heating homes.
But the time it takes to change the system, whether it is new nuclear plants which will run for 60 years, or changing boilers and cars which will take decades across the whole country, means decisions are needed now, the experts said.
Dr David Clarke, chief executive of the Energy Technologies Institute who led the study, said: "The message from this report is there are a number of major programmes already in train in terms of UK government policy and policy support.
"And four of those programmes are offshore wind, new nuclear, carbon capture and storage and heat.
"They're already in train.
"Do not derail them.
"Or if you do, recognise the cost penalty for the future that will come with it.
"The cost penalty that comes with it … is measured in billions of pounds per year as a result of not having those systems available to roll out."
Dr Keith MacLean, chairman of the UK Energy Research Centre (UKERC) advisory board and former SSE director, said: "It's rather unhelpful, this talk there has been at the moment of a reset of energy policy from the Secretary of State.
"It suggests that we've got magical new policies and technologies which we are suddenly going to pull out like a rabbit from the hat, and that's just an illusion.
"We have to get on with what we have today."
He warned the Government it had to "stop tinkering" with support for low-carbon schemes and that confidence needed to be restored to ensure investment in projects.
Two carbon capture and storage (CCS) schemes which are competing for £1 billion government backing should both go ahead, with collaboration rather than competition the focus to get CCS developed, he added.
Recommended for you
X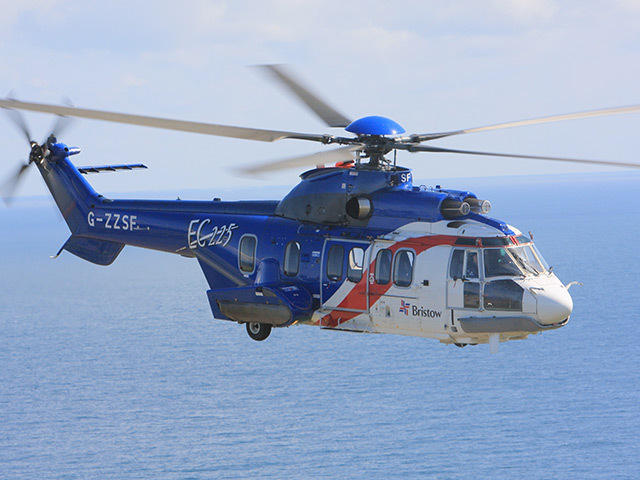 Petrobras ends offshore helicopter tender