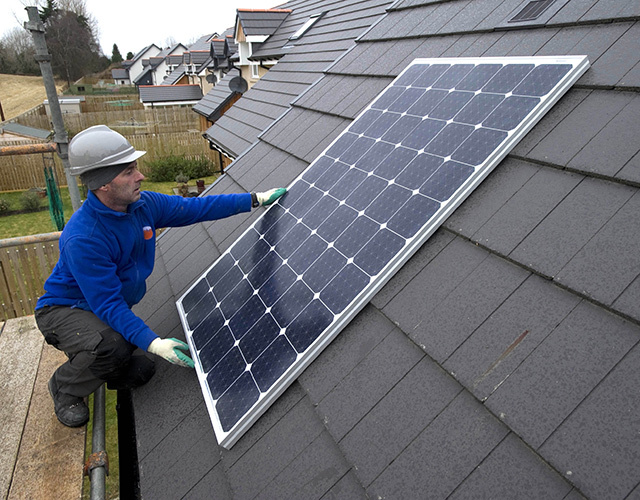 Drastic cuts to solar subsidies are damaging investor confidence, MPs have warned in a letter to the Government.
The parliamentary Energy and Climate Change Committee has raised fears about the cuts of almost two thirds to support for domestic solar arrays and a cap on spending for small-scale renewables schemes of £100 million up to 2019.
MPs also expressed concerns that between 9,700 and 18,700 jobs were at risk as a result of the changes to the "feed-in tariffs" subsidy scheme which were announced on Thursday.
The letter to Energy and Climate Change Secretary Amber Rudd said it was "regrettable" the Government was reducing support for renewable energy just days after the UK backed a historic climate agreement at international talks in Paris.
"The most alarming issue is the damage to investor confidence in the renewable energy sector resulting from a sudden and unpredicted series of announcements, combined with what have been perceived as rushed consultation processes," committee chairman Angus Brendan MacNeil wrote.
The UK needed investor confidence to deliver the required investment in energy infrastructure to meet goals on energy security and climate change, and said the more risky investors perceived the UK to be, the more costly it will be, he said.
The Government has said the cuts to solar subsidies are necessary to curb rising consumer bills, but the committee warned costs incurred now were investments for the future and the longer term impacts on bills also needed to be considered.
"We will not hit our decarbonisation targets if the deployment of renewable energy schemes slows and we will not deliver it more cheaply if investor confidence continues to be diminished," Mr MacNeil wrote.
Recommended for you
X

Video: explosive start to Statoil's Johan Sverdrup power project