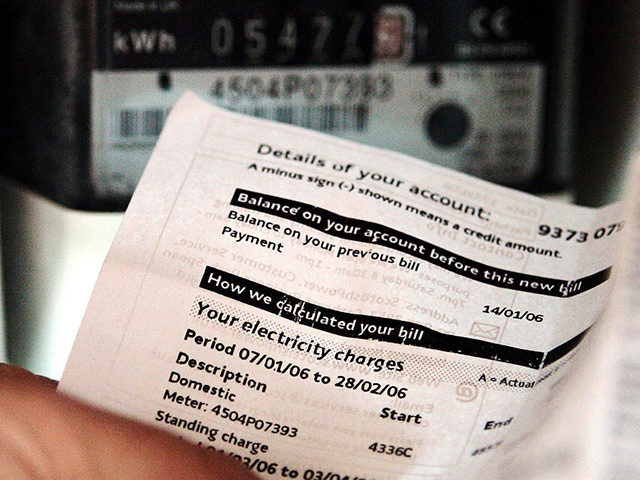 Hundreds of homes are to benefit from a new £10.6 million energy project aimed at cutting fuel poverty.
A total of 702 houses in the Broomhill area of Glasgow will have their bills reduced as a result of Cube Housing Association's district heating project.
The low-carbon energy centre will provide heating and hot water via three 500kW wood pellet boilers with thermal heat stores and 1.5MW of condensing gas boilers.
The project is expected to save 2,008 tonnes of CO2 in its first year.
It has been funded by British Gas as well as a £5 million loan from the Scottish Partnership for Regeneration in Urban Centres (Spruce) fund, a joint Scottish Government and European Regional Development Fund regeneration initiative.
Social Justice Secretary Alex Neil said: "This £10.6 million project will make a massive difference to the lives of hundreds of households in Glasgow, supplying heat more efficiently and saving people money on their bills.
"The district heating scheme will help tackle fuel poverty, be better for the planet and make homes in the Broomhill area warmer and cheaper to heat.
"From energy centres to business parks the Spruce fund is helping to regenerate areas by providing crucial investment that is supporting the economy and jobs and transforming our communities for the better."
The scheme marks the final allocation of money from the initial £50 million Spruce fund.
Other projects invested in since 2011 include the redevelopment of land at Haymarket in Edinburgh, the creation of offices at Queen Street and St Vincent Plaza in Glasgow, the construction of industrial units in Coatbridge and a low carbon innovation centre in Fife.
Investments, including a £9.6 million loan for the Queen Street project which has been repaid, can now be released and recycled for other regeneration projects, the Scottish Government said.
Recommended for you
X

Fracking a boost for energy security, not a disaster, says UK energy minister