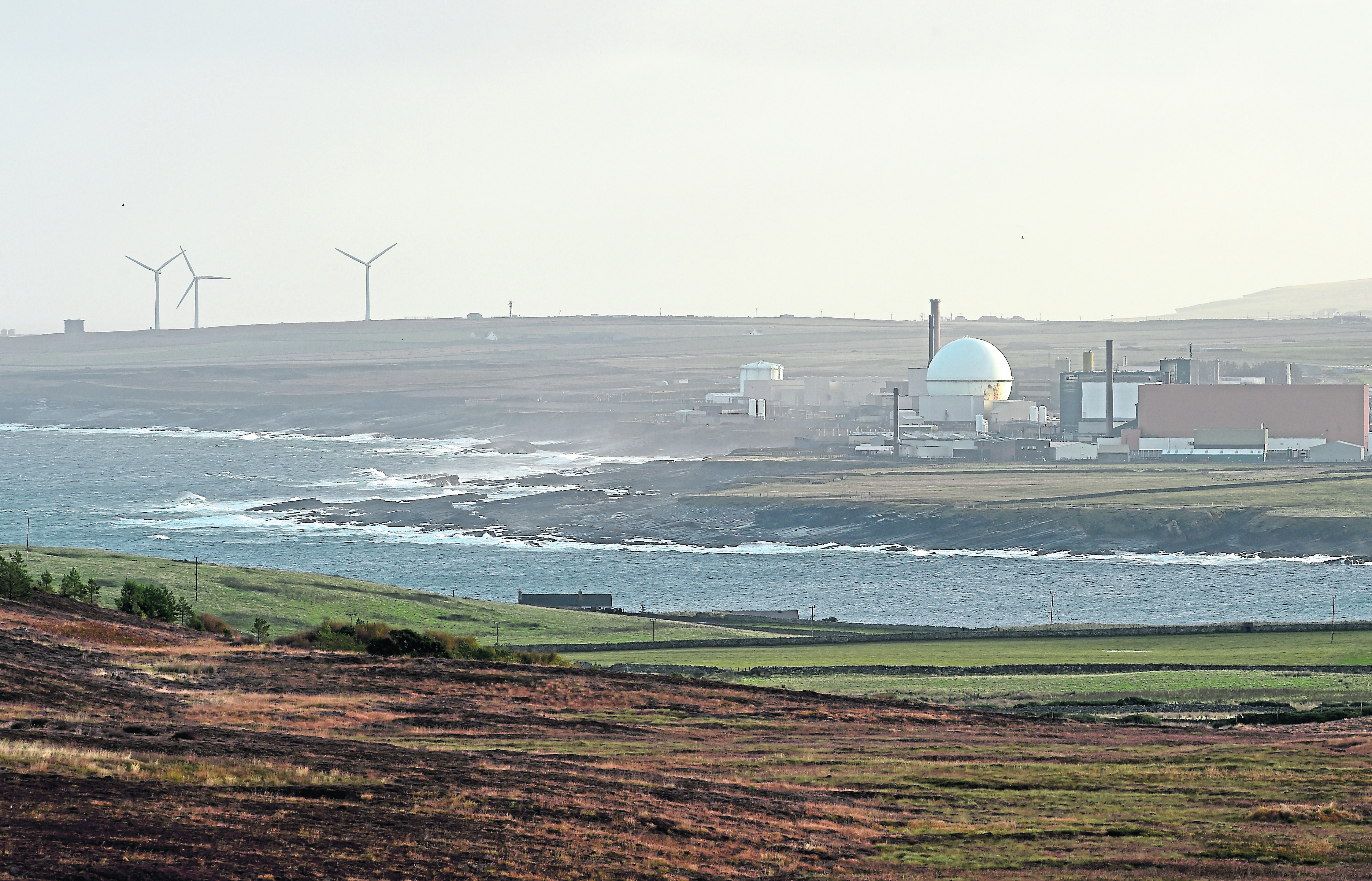 The Dounreay nuclear reactor site is to be levelled by services firm Cavendish Nuclear.
The multi-million pound contract, awarded by Dounreay Site Restoration Limited, will see Cavendish Nuclear "dismantle and demolish" the site in the final phase of decommissioning.
Cavendish Nuclear said it expects to take three years to complete the removal of the reactor.
The Nuclear Decommissioning Authority's director of nuclear operations, Alan Cumming, said: "The start of the work to demolish the DMTR represents a significant step in our mission to decommission and clean-up the legacy from the very earliest days of the UK's nuclear industry."
Dounreay became Scotland's first operating reactor when it achieved criticality in 1958.
It was used for irradiation tests on materials until its shutdown in 1969.
Dounreay Site Restoration Ltd was set up as the site licence company responsible for the clean-up and closure of the former nuclear research facility.
Caithness-based JGC Engineering has been brought in carry out the removal of equipment and decommissioning of the reactor block.
Cavendish Nuclear director Natalie Nisbet said: "I am delighted our innovative and collaborative approach to reactor dismantling, using proven and cost-effective technology in conjunction with the local supply chain, will deliver the greatest skyline change seen at Dounreay for many years."
In June, Cavendish Nuclear revealed that it had signed two further framework deals with Dounreay nuclear site totalling £10 million.
The firm secured contracts to provide the Safety Case Services and Peer Review Services frameworks for Dounreay Site Restoration Ltd.
Recommended for you
X

Block Energy hails 'key milestone' at Georgian oil project