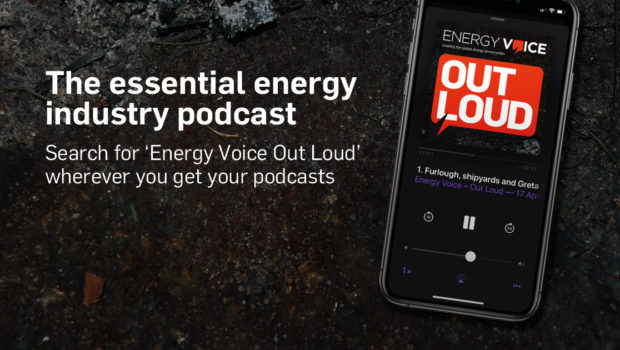 This week on Energy Voice Out Loud, in association with the EIC, we have a festive treat for you in the year's final episode.
Mark is joined by Ryan Stevenson, head of Energy Voice, and some special guests to chat about the Energy Transition Idea Exchange (ETIDEX) in November that fired the starting pistol on the countdown to COP26.
Ryan, making his pod debut, gives Mark the skinny on how ETIDEX was forced from its original physical setting to a virtual one as Covid-enforced restrictions thwarted his plans to host the event like Jools Holland. The chaps are then joined by Stuart Broadley, CEO of the EIC, who expertly moderates a discussion between some of the top-billed speakers from ETIDEX.
Stuart, in a section one might call 'Broadley Speaking,' gathers reflections from Graham Bennett from DNV GL, Adam Morrison from Ocean Winds and Burness Paull's Peter Ward. Mark and Ryan then ponder ideas for the next billion-dollar energy transition business and consider running away to start it up.
Will they both still be here after the Christmas break? You'll need to tune into the first episode of EVOL in January to find out!

Recommended for you

Winners announced at the 2020 EIC Energy Supply Chain Awards