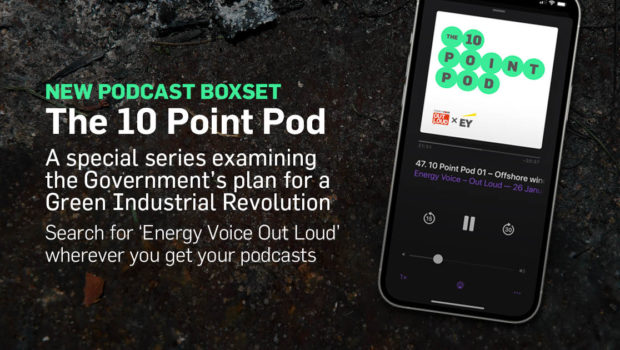 Hydrogen is sometimes seen as a panacea for all problems and challenges that the energy transition may pose. But is it all it's cracked up to be? And what colour hydrogen is the best colour?
The element offers a range of uses, among which is a role as intermediary, providing stored energy that may be able to power industry, fuel heavy transport and heat homes. Watch out natural gas; hydrogen is coming to eat your lunch.
Tackling these points are Tim Calver, UK&I Executive Director for energy and infrastructure advisory at EY, and special guest Dr Graham Cooley, CEO of ITM Power, joining Energy Voice Out Loud regular Ed Reed.
The UK government's 10 Point Plan puts hydrogen at number two. EY and EVOL will continue running down the numbers in their 10 Point Pod series, with nuclear up next.
To listen, click on the image below: