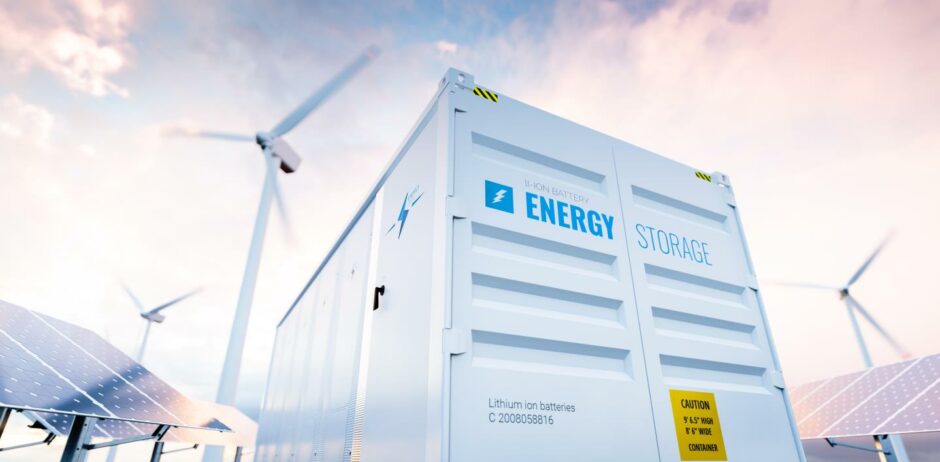 NatWest Head of Climate Change James Close and EV's Europe Editor Allister Thomas are joined by Ben Guest, head of new energy at asset management firm Gresham House, to discuss energy storage and the challenges around financing and credit-risking new technologies – and their thoughts on the outcome of COP three months on.
In the fifth instalment of the Cop Shop Podcast, Mr Guest takes the team through the potential and importance of energy storage technology for a UK energy system growing in reliance on intermittent renewables.
As conversations around energy transition increasingly move towards an "electrify everything" approach, Gresham House launched its first Energy Storage Fund in 2018 to support the build out of the storage sector, and which has developed considerably in that short time. However, he says, "the amount of energy storage that we need is still lagging a long way behind."





---
Nevertheless, success of funds like these is proof in the viability of these technologies. "The track record that we've managed to build up has given people confidence that the business model is there, that the route to market is there," he adds, "and that's clearly unlocked interest in equity from equity investors."
That includes support from organisations like NatWest, which has also used the experience as a learning opportunity. Added Mr Close: "Our collaboration with Gresham has been a really good example of us thinking hard about how we're going to assess credit risk around what effectively is a new asset class."
It's also important to note that energy storage touches many more technologies than simply renewable generation, linking not just with electric vehicles (EVs) but also with UK industrial policy and grid balancing.
That's appealing to consumers and investors alike, both in providing energy security and shelter from volatile energy prices, but also in developing a whole new market of technologies and services. Adds Mr Close: "The scope for growth is enormous and when you link it to homes and cars and community-based activities and microgrids, you can come up with something that's just completely different.
"I think from our point of view, as a bank, we're really interested to see how we can finance that."
While batteries can do a great deal, Mr Guest points out that long duration storage remains a pressing challenge. For now, he says that intermittency is likely to only be met through gas power and carbon capture, or potentially hydrogen, but there remains "a hole to plug".
Despite that, he does not see any major structural challenges to overcoming these issues – either financial or technological – and in fact, the sector is "in a pretty good place in terms of transitioning to a final zero carbon scenario with a stable system in due course."
Reflecting on the outcome of the COP event in November, Mr Close said the impact of commitments such as the Glasgow Financial Alliance for Net Zero (GFANZ) had been useful in engaging and encouraging the finance sector.
"I think it's easy to stall and we need to just constantly remind ourselves that the urgency is there. We haven't got time to waste," he added.
Mr Guest described "mixed feelings" over the potential for geopolitical tensions to overshadow the talks, and questioned whether enough was done at the event, but said looking at the data left him "pretty encouraged" especially in the outlook for energy storage.
"I'm amazed how far along a lot of countries have come in terms of their percentage of electricity generation from renewables, so that's pretty encouraging," he said.
Looking ahead to the UK's energy future, he said the trajectory for oil demand was likely to tail off with the advent of EVs and more sustainable transport options, but that decarbonising heat remains an area of ongoing concern.
New technologies, heat pumps in particular, will go some way towards making this transition work, but, as Mr Guest added: "There probably will be what I would describe as an S curve, as we're seeing in renewables and then in batteries, and obviously in EVs and so on. We'll see that in heat pumps – but I do worry that it's going to be quite lagged versus other areas."
As a result he said, gas will play a "a very significant role in how the UK consumes energy for quite some time – and therein lies the challenge for net zero."
Listen to the COP Shop Podcast here.
Recommended for you

What are the biggest fights at the COP28 climate summit?