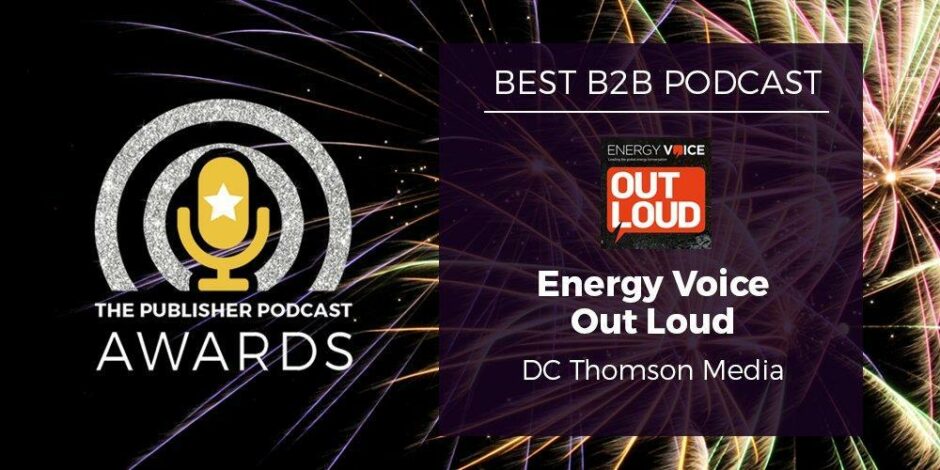 Energy Voice Out Loud took home some silverware at the Publisher Podcast Awards – and it wasn't any forks or knives.
The show was named Best B2B Podcast for bringing the global energy conversation to life and adding a significant new revenue stream to DC Thomson.
Launched in early 2020, EVOL is a weekly podcast providing engaging insights into the top stories in the energy sector. The team also deliver a series of sponsored partnership podcast series with clients including NatWest and EY.
You can hear the latest from the team, and our archive of podcasts, here.  
EVOL won alongside fellow DC Thomson titles Author in Your Classroom and the Bunkered Golf Podcast, which took home the Best Books & Literature Podcast and Best Sport Podcast gongs.
This month the company passed the milestone of having its podcasts downloaded more than a million times since it first began podcasting in 2019.
DC Thomson's head of podcasts Chris Phin said: "Our journalists are learning new skills and finding ways to get closer to their audiences.
"We're building momentum and ensuring that commercial thinking is baked into the very beginning of new show development.
"It's been a phenomenal year of growth and experimentation and it feels like we're still just getting started."