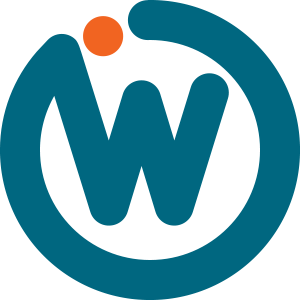 Data analysis and reporting is not just a requirement for many companies, it is the only way to measure and improve profitability. And measure that improvement.
A WIZZDIM client gained 156 days of efficiency, which translated to £128,185, within two quarters by recognising one thing:
That offshore resources can cut costs but first, a structured delivery process with clear governance must be in place to ensure the correct solution is delivered. This requires prioritising based on business need but also engaging with all stakeholders to ensure the functional need is factored in appropriately.
Offshore resourcing is nothing new; at this moment companies across the supply chain are looking at this option as a way to control costs. The utilisation of offshore has spread outwith the traditional areas like customer service and software development.
Simultaneously, the arguments for and against moving work offshore have matured. There is always a quick gain to be made, cost is a motivating factor. Strategic companies, however, are looking more closely at the trade offs. Not all work can or should utilise offshore resourcing.
Providing statutory reports is different from performing operational analysis. The information required to provide auditable reporting is different from the information required for a regional finance department to keep cash flow balanced or improve visibility of risk levels at function level so that corrective action can be taken before the business is impacted.
Using a blended approach to deliver solutions is the important success factor.
In response to industry need WIZZDIM has created Connect: Business Intelligence (BI) development service. A consultancy service that helps maximise the use of reporting systems and tools that have already been invested in. A critical look is taken to identify where information views that have reporting, strategic or operational importance are missing.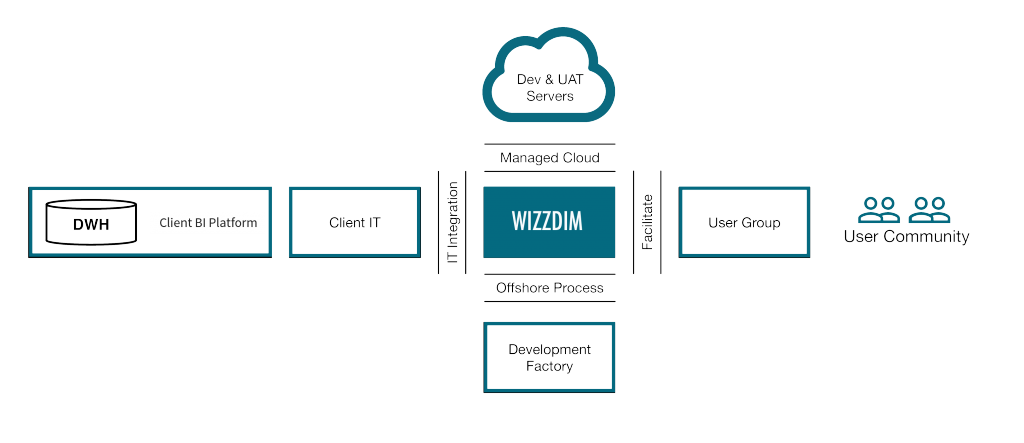 Where new business scenarios are identified Connect allows rapid initiation of development efforts for a known cost. Delivery is assured on the basis of known cost, reduced lost time and increased quality due to the deliberate blend of onshore and offshore resources used.
Unlike other service providers Connect considers technology, people and process equally. The correct BI solution can only be provided where it has been designed to meet the needs of the user, taking account of the larger process they work within.
For this reason dedicated on-site analysts are provided to understand the needs of individual people and the business overall. The people who are expected to accept the results of development are engaged from requirement gathering, through testing and approval to guiding future development efforts.
Specialised offshore development factories are then used to save on direct development costs and time, offsetting the cost of the necessary time spent directly with users and business leaders.
The tangible cost and time benefits of offshore resourcing is capitalised on by combining them with on-site resources and firm governance. It is common for lack of user acceptance to undo any value created in development because the solution does not fit their needs or they feel it is an unwanted act which is thrust upon them with no explanation.
This risk is mitigated using the Connect model which manages people and process; which respects people and process and their role in creating a successful outcome.