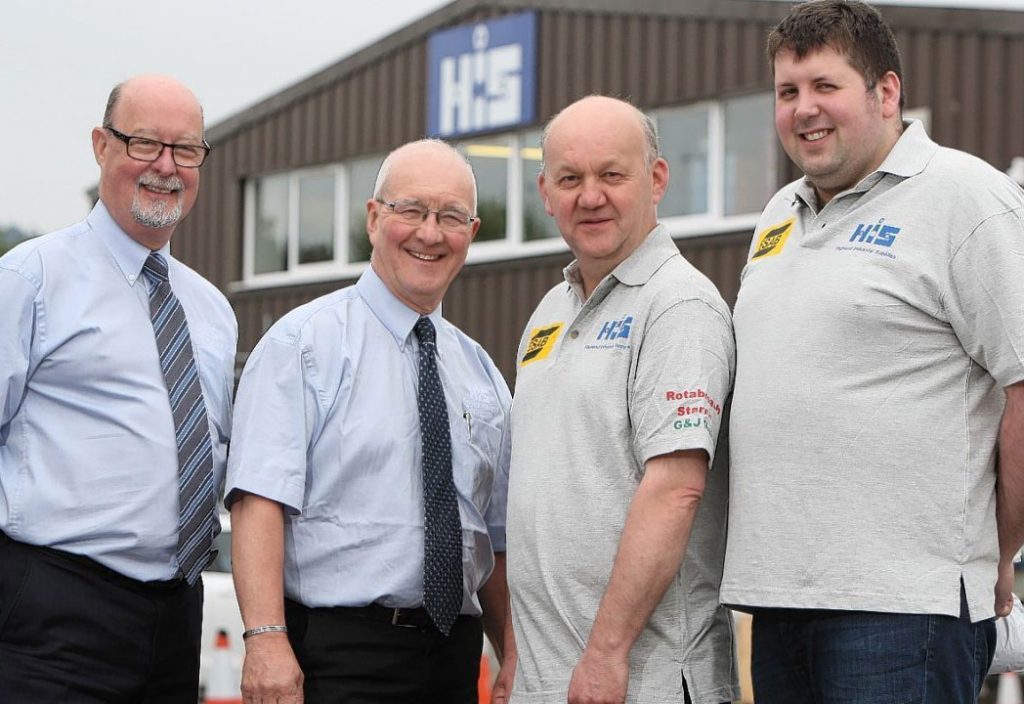 North firm Highland Industrial Supplies (HIS) is gearing up for a major event next week, when it throws open its doors to show off some of the best welding and cutting equipment on the market.
Hundreds of formal invites have gone out for open days at its depot in Clepington Road, Dundee, on Tuesday (28th June) and its Seafield Road headquarters in Longman Industrial Estate, Inverness, on Wednesday (29th).
HIS is keen to see many more people turn up to see the huge variety of products it sells.
Taking centre-stage on both occasions will be the ESAB Demobus, which tours the UK to showcase the latest in welding and cutting technology.
The impressive workshop/showroom on wheels will give open day guests the chance to see ESAB's product range in one visit.
Visitors will be able to familiarise themselves with welding machines and consumables, automation equipment and personal protective gear.
In addition to live welding and cutting demonstrations, experts will be on hand to answer questions and tell people about the latest developments in welding technology.
HIS welding development specialist Allan Forrest said the open days were primarily aimed at "anyone who does any welding", or is interested in related consumables and other accessories.
He added: "Outside, the Demobus will have PPE (personal protective equipment clothing, grinding discs, and other engineering tools."
Swedish company ESAB, which stands for Elektriska Svetsnings-Aktiebolaget, is a major international welding supplier. It has more than 8,700 employees and manufacturing facilities on four continents.
Other leading equipment suppliers expected to attend the HIS open days include Klingspor, Rotabroach, G J Halls, L S Starrett, Mosa, Metabo, Teng Tools, Portwest, Holemaker Technology and Weldspares.
The Dundee event runs from 9am-4pm, with the Inverness event taking place from 9am-5pm.
Mr Forrest, who previously worked for ESAB, said he had been on the Demobus many times before.
He added: "It's not something you get the chance to see every day so we are hoping for a really big turnout.
"I guess the message we want to get across is that people can either see the Demobus now or they miss out on the opportunity."
ESAB's Demobus visits to Inverness and Dundee are part of its Rebellion Tour, which is giving people across Europe a chance to get up close to the welding and cutting equipment manufacturer's latest technology.
Instead of potential customers having to travel to a trade show to see and try out the gear, ESAB brings it to them.
Inverness and Dundee are the only stops outside the central belt on the Scottish leg of its tour, which takes in the UK, Ireland, the Czech Republic, Denmark, Estonia, Finland, France, Latvia, Lithuania, Poland, Portugal, Slovakia, Spain and Sweden.