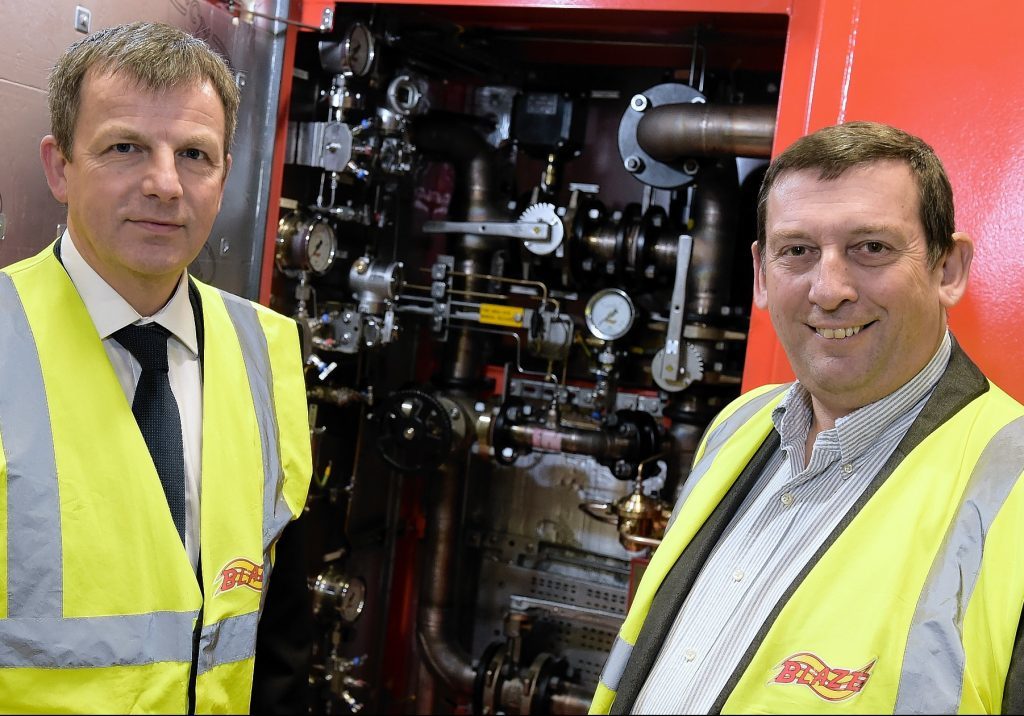 Blaze goes a step further with a modular system that can deliver both safety improvements and reduce costs.
There has been so much talk over the past 20 years about transformational change in the offshore industry. Bold steps in the hope of delivering big results, especially subsea.
But most of life's successes are in fact delivered through focusing relentlessly on incremental or marginal gains. Look at the spectacular Olympics results achieved by Team Sky and Team GB, for the third year in a row by Chris Froome in the Tour de France and, of course, Andy Murray's brilliant Wimbledon wins.
Indeed, prior to a presentation in Aberdeen, Andy Murray's mother, Judy Murray recently commented: "It's the small changes that, added together, make the big wins happen. Marginal gains are all about small improvements that add up to deliver huge results."
This has not gone unnoticed in the offshore industry and is being increasingly applied by a growing number of companies, not least by Blaze with its firewater deluge systems solutions for production installations and mobile offshore drilling units (rigs).
Blaze engineers have established an enviable reputation within the energy industry for the delivery of flexible pipework solutions, winning the 2016 IADC (International Association of Drilling Contractors) North Sea Chapter, Associate Member Award for Safety Innovation for the Flameshield 300™ system.
The brilliance of Flameshield is that it can be regarded as both transformational and, in the context of cost-conscious partial retrofits, incremental.
Blaze has now gone a step further that can deliver both safety improvements and reduce costs,
"We have brought all of our expertise and experience together by looking at each component and making enhancements and often small changes to create FLEX-FLO™ a modular system for construction of flexible piping solutions," says managing director Howard Johnson.
"Incorporating patent pending technology FLEX-FLO has been specifically developed for firewater deluge in asset life extension (ALE) and decommissioning projects.
"However FLEX-FLO is equally suitable for new-build or existing oil & gas production, chemical processing, vessels, drilling and well test heat shielding applications."
The problem the oil & gas industry faces is that many onshore & offshore facilities are now over 30 years old and beyond design life. Systems are wearing out and need constant attention or replacement.
With deluge systems, this deterioration is generally revealed in extensive nozzle blockages, high maintenance intervention and unavailability of this safety critical system leading to the need for production shutdown to carry out remedial work.
"Even in decommissioning projects where there is still potential for hydrocarbon releases there will be a requirement for a fully functional firewater deluge system, so the FLEX-FLO modular design is ideal for rapid construction, destruct and re-use," says Johnson.
Blaze works hand-in-glove with its clients to establish existing levels of deluge protection, future needs and identify remedial actions. One of the beauties of FLEX-FLO is that it is quick to install, doesn't need production shutdown to construct and provides flexibility when alterations are required.
International manager Colin Black: "Flameshield 300 was a game changer when first installed but now clients want even greater savings and safety enhancements. Procurement departments would request a price per foot type quote to compare alternatives, yet we felt we could add so much more value to the client in so many ways."
Cutting to the chase, examples of the marginal gains improvements identified for FLEX-FLO include:
Clearly understanding client life cycle needs from the outset ensures fit-for-purpose solutions that meet relevant legislation & standards and as such removing potential over engineering costs.
Establishing existing system protection levels and what can be refurbished so you only replace what requires replacement.
Use of hydraulic & transient analysis to optimise the new system design can lead to reduced pipe sizing and associated costs.
By looking at each stage of construction, Blaze is able to identify areas for improvements, reduce installation times and increase safety.
Changing construction methodology and materials reduce weight and relevant costs.
Rope access installation by competent IRATA personnel ensures a safe, efficient and high quality installation.
Installation time of deluge nozzles can be reduced by up to 75% per nozzle and when you can have over 100 nozzles in a production module and multiple modules on a platform this is a significant time and cost saving.
Johnson adds: "These marginal gains concepts don't end with the initial project. We're developing things further and will be implementing FLEX-TECH™ personnel who will be trained, assessed and certified as FLEX-FLO™ installers.
"This will lead to multi-skilling and utilisation of the client's own facilities core rope access crew to reduce POB (personnel on board) during installation.
"And we will be developing further technologies this year using the techniques we have learned."
Blaze will be exhibiting at ONS on the Aberdeen City & Shire/Scottish Development International pavilion
Recommended for you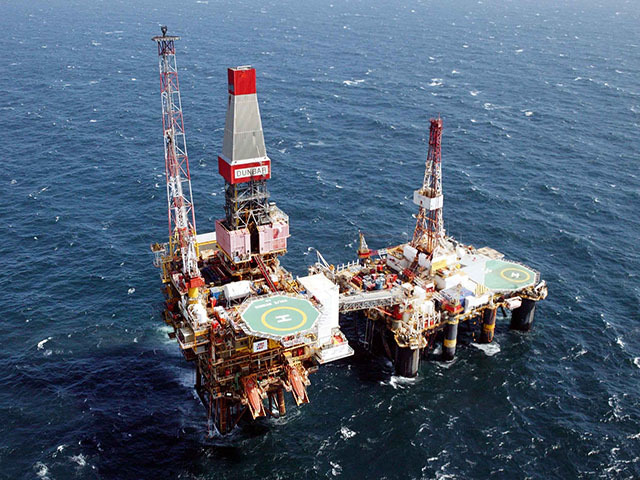 TotalEnergies warned by HSE over state of Dunbar crane