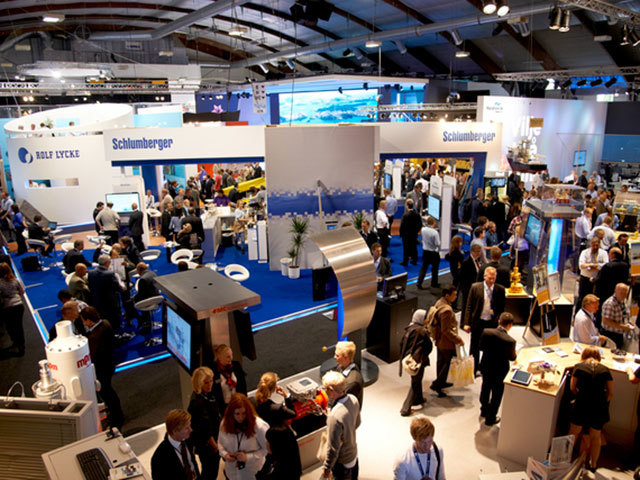 A lot have happened in the energy business the past two years, and the industry finds itself in a time of transition – which is the main theme of ONS 2016. This year's ONS will focus on how the industry can grow and evolve from here, by exploiting business opportunities that arise in the transition to the new market situation.
Business opportunities include new and cleaner ways of producing energy, deployment of offshore competence and resources in the renewable markets, and technical solutions for cost reduction and energy efficiency.
Facilitating collaboration between energy sectors
ONS is becoming associated with a holistic view of energy, through focusing more on alternative energy sources and energy efficiency. The aim is to promote the entire mix of energy sources, and to facilitate collaboration and exchange of competence and resources between the different energy sectors. The world will still be dependent on oil and gas resources in the years to come – at the same time, renewable and clean energy are becoming more important. At ONS 2016 we will promote an energy future, where oil and gas and renewables can go hand in hand, in order to meet the energy needs of a growing world population.
Scottish speakers at Technical Sessions
The ONS Conference attracts key players of the industry, as well as ministers and officials from oil and gas producing countries. At ONS 2016 we are presenting the new conference feature Technical Sessions. 20 sessions will give you an unprecedented insight into the technological challenges facing the industry – and the possible solutions for them. Delegates to these sessions will learn about the challenges, how far the industry has come in solving them, thus enabling them to see if and where their own product or idea fits in. Some of the speakers from Scotland include Karis Vieira, Business Analyst for Oil & Gas UK, Aberdeen and Patrick Saracco, Head of Oil and Gas Division, Cyberhawk.
Get ready to do business at ONS
ONS offers a wealth of opportunities for knowledge sharing, networking, doing business and plan for the future. As much as 74 percent of the exhibitors at ONS 2014, said they acquired new business contacts. At ONS 2016, nine exhibition halls will be filled with over 1000 companies from all over the world, both operators and suppliers – ready to do business. At the exhibition you will see the industry's latest technology on display, and have the opportunity to meet and connect with key players of the industry.
Green opportunities at ONS
ONS Centre Court is a small conference arena placed in the middle of the exhibition venue. The intimate stage offers short, interesting talks with a high emphasis on clean energy issues. The central focus will be on renewables, sustainable solutions, cleaner oil and gas production and alternative fuels in the transport sector. There is a great potential for clean energy to build on the extensive expertise in the oil and gas sector, and opportunities in offshore wind and solar energy will be hot topics this year. Centre Court is open for everyone with a ticket to the exhibition, which is only 400 NOK for four days. Approximately 43 GBP.
We hope you will come over and join us at ONS 2016 – if only for one day. We promise it will be worth your while!
See the conference programme here.
Buy tickets today – join the leading energy meeting place!
• ONS has been a leading meeting place for the global energy industry since 1974
• Exhibition, conference and festival – all in one!
• 91 682 visitors in 2014
• Over 1000 exhibitors from all over the world
• Only 43 GBP for four days at the Exhibition, with over 60 presentations at Centre Court included in the price
• ONS Conference – 400 speakers, on five different conference arenas. Choose between day tickets or Full Conference Pass
• New! Technical Sessions. Choose between individual tickets for each session or a Full Week Pass, giving you access to all sessions
• ONS Festival – Free and open to everyone!
• 29. August – 1. September in Stavanger, Norway

Leif Johan Sevland is the president and CEO of the ONS Foundation.
Recommended for you

Delegate Registrations Now Open for Global Energy Exports Conference 2023