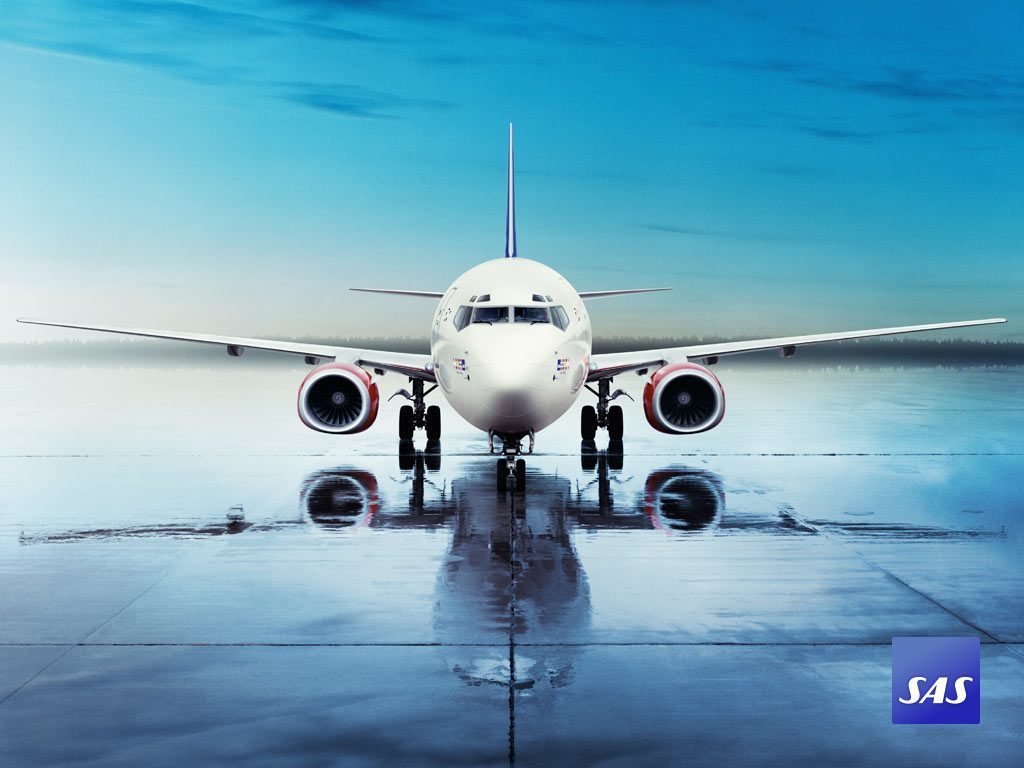 Scandinavia is our home and we have 29 flights a week from Aberdeen to Copenhagen, Stavanger and Oslo. Within Scandinavia we offer a very extensive route network covering most destinations in Northern Europe.
Smooth and easy travel: SAS Go and SAS Plus
Within Europe passengers have the choice between SAS GO and SAS PLUS, a premium economy product, for those who want to have more.
Flying SAS Go offers many benefits including free checked baggage, free coffee and tea on board- just to name a few.
SAS GO LIGHT is a supplementary offering, aimed at people who want to travel without checking in luggage and secure their seats at the lowest possible price.
SAS PLUS – Small price difference, lots of benefits
SAS has a premium product that offers passengers even better value. SAS Plus is available on all SAS flights from Aberdeen. The small price difference between SAS GO and SAS PLUS makes the many benefits of SAS PLUS even more attractive.
You are relaxed. When you travel in SAS Plus, you are welcome to relax in our lounges. Work, read your mail, surf, grab a bite to eat, socialize or just enjoy a few moments of peace in a relaxing environment while waiting for your flight. Enjoy free WiFi or just some time for yourself.
You are fast. When you travel in SAS Plus, you can use SAS Fast Track security at selected airports and enjoy more time for yourself at the airport to shop or just relax.
You are flexible. If you need to leave earlier or stay later than expected, when you travel in SAS Plus, you can change your ticket as many times as you like in the same service class – absolutely free. And we'll give you a refund if you have to cancel your trip.
SAS has three travel solutions that offer simplified travel at attractive prices.
Transfer smoothly in Copenhagen
Copenhagen Airport can offer one of Europe's smoothest transfers with short walking distances between gates, a minimum connecting time of only 30 minutes and a fantastic shopping experience in case you have to stay longer.
Welcome onboard! Welcome to Scandinavia!
Recommended for you

R&D tax credits – the fuel for your business cashflow