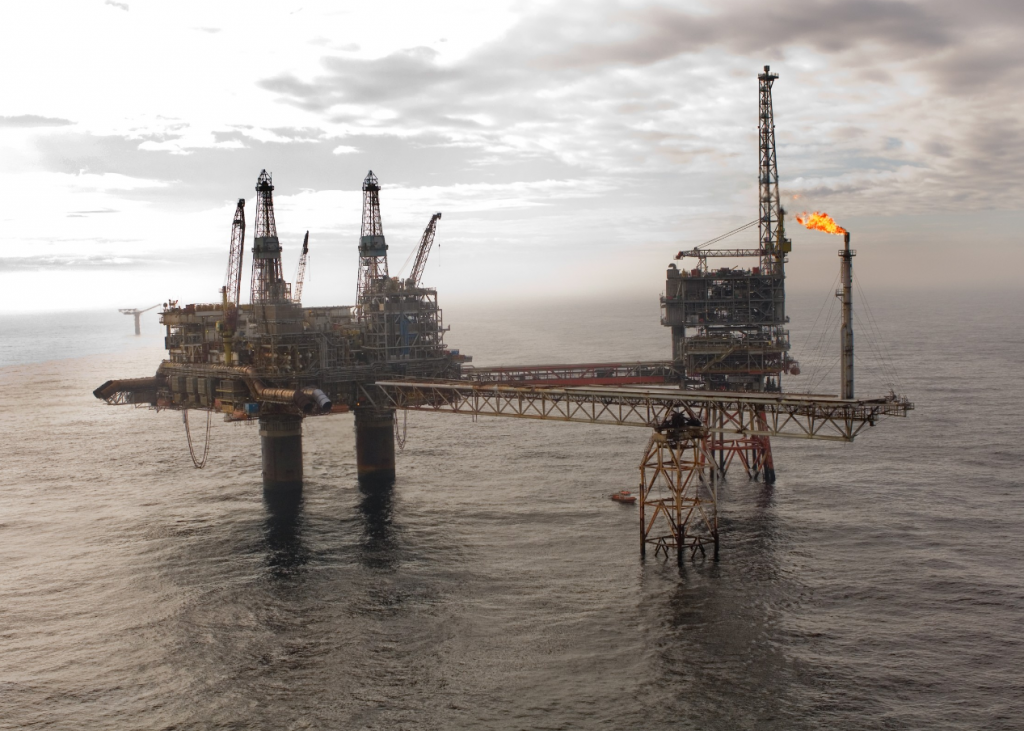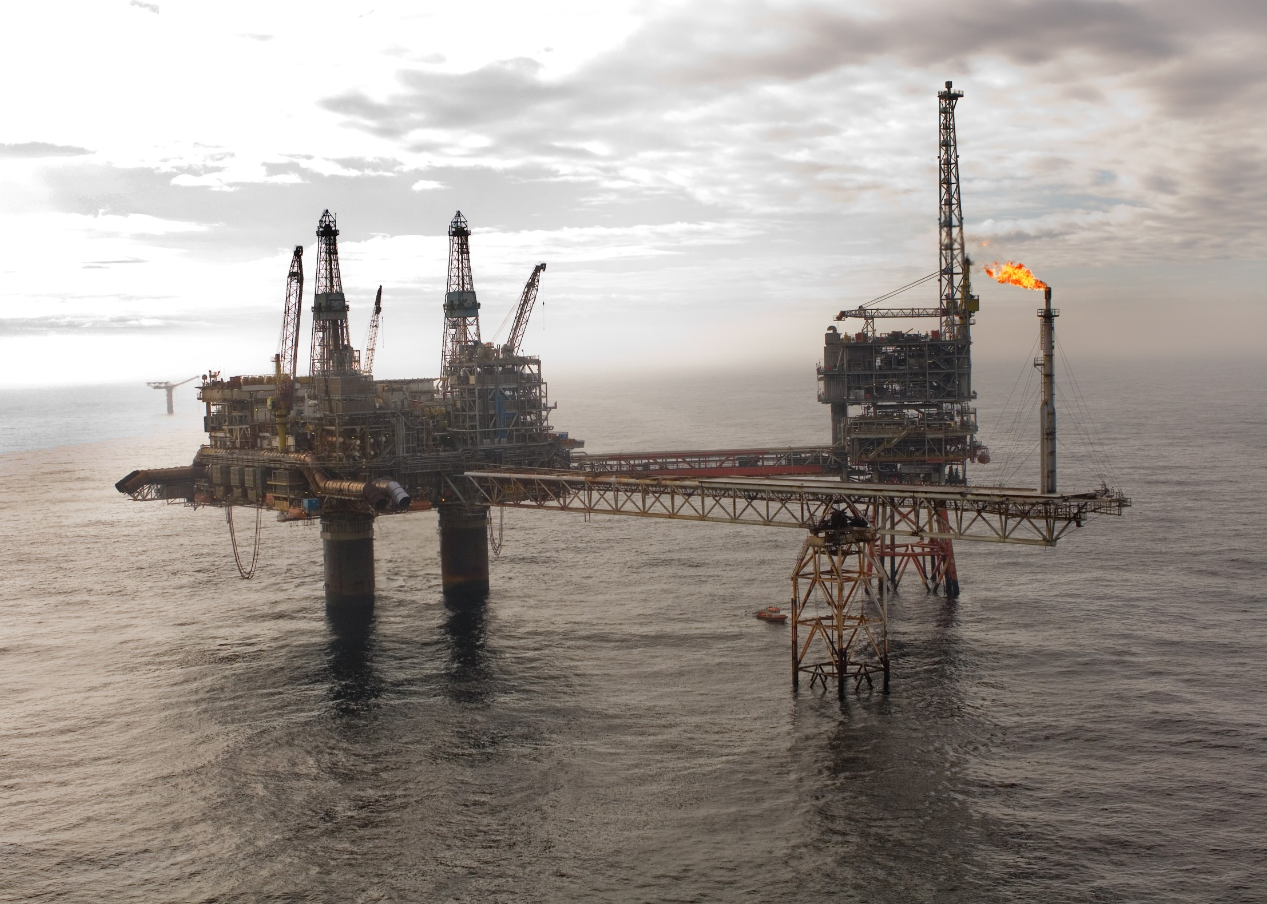 For over 50 years, Scotland has built up a global reputation for its strengths in oil and gas. Years of production in some of the toughest conditions in the world have created one of the strongest international supply chains, a globally respected highly-skilled workforce, a renowned academic sector and well developed energy infrastructure.
Over the last two years, however, the global downturn has impacted it significantly. Investment in the UK continental shelf has fallen to around £9 billion, from a record £14.8 billion in 2014 and approximately 13,000 people in the industry have reportedly lost their jobs, with industry estimates that tens of thousands of jobs supported by the sector have also been lost during this time.
In January 2015, the Scottish Government set up an Energy Jobs Taskforce to help minimise the impact the downturn was having on companies and individuals.
Energy Minister Paul Wheelhouse said: "The Energy Jobs Taskforce comprises a unique partnership of industry, public sector, trade bodies and trade unions all working together to support Scotland's oil and gas sector – a sector that is a key contributor to both the Scottish and UK economies. This group of 27 senior leaders are focused on supporting individuals affected by redundancy, through the Transition Training Fund and other means, as well as helping to secure a sustainable future for the industry, to maximise its economic potential and to help it to emerge from the recent downturn in a stronger and more resilient shape than before, in order to seize economic opportunities arising from greater price stability, rising production levels, and international and North Sea supply chain activity in sub-sectors like subsea engineering. At the Industry Leadership Group meeting last week we discussed the significant amount of work that the Taskforce has coordinated and delivered to date and the very positive role that it continues to have."
Chaired by Scottish Enterprise's chief executive, Lena Wilson, the Taskforce concentrates its efforts around five key themes – supporting our people; retaining talent and skills; cultural change and leadership; business resilience; and balanced messages – all led by industry champions.
Grahame Smith of STUC, for example, is focussed on driving forward the Supporting our People workstream, working closely with Skills Development Scotland (SDS) to ensure help is available to those who have been directly impacted by the downturn.
"Our support has reached over 3,500 people via four Partnership Action for Continuing Employment (PACE) events in Aberdeen." said Mr Smith. "A fifth event is planned for 29 March from 10am to 3pm at the Aberdeen Exhibition and Conference Centre offering access to careers advice and local job opportunities." he added.
Over 1,600 individuals are also being supported through the Scottish Government's £12 million Transition Training Fund, helping with retraining, upskilling or gaining accreditation/certification for new jobs. With a target of supporting around 1,000 people per year, this has been a real success story for the Taskforce.
Training programmes procured by the Fund will look to create over 750 employment opportunities through two procurement rounds. The Fund is also supporting 12 individuals to retrain as teachers in STEM subjects in the North East.
"Administered by SDS, in the first year 1,605 applications have been approved. Following a short survey earlier this year, we're already seeing the benefits. Based on a sample of 139 participants 85% said it helped them get a job and 88% said it helped improve their job prospects. This research will help us shape our support in the future." said Mr Smith.
With so many jobs being lost, concerns that the skills and talent, for which the sector is so well known, were in jeopardy of being lost. Petrofac's Kevin Higgins has been looking at innovative solutions to ensure this doesn't happen.
Mr Higgins said: "Through SDS and Opito we've gathered detailed data to understand the potential profile of skills and demographics being lost as well as the skills pool of available talent seeking new employment. This has helped focus our support to individuals at risk of redundancy, and to identify opportunities for people to remain employed in the oil and gas sector."
In addition to the research, the team has developed a ten point plan to help mitigate against redundancy situations and introduced a new Job Loan Marketplace scheme, to encourage employers to loan 'at risk' workers to other employers (both within and outwith the oil and gas sector) with short term labour capacity requirements.
"SDS is working with companies to help them see the benefits of loaning staff out to other companies in the short term as an alternative to making them redundant." Mr Higgins added.
Early on the Taskforce recognised the important role cultures and behaviours play within the sector and the need to develop new and better ways of working to sustain the industry in the long term.
"This wasn't something that could change overnight and for success to happen, this transformational change needed to be driven from the top" said EJTF member Trevor Garlick "so it helped to have the leadership of both Oil and Gas UK and the Oil and Gas Authority behind our efforts."
After two events, each attended by over 70 senior leaders comprising supply chain companies, operators, contractors, safety representatives, regulatory/trade bodies, trade unions and public sector agencies, signs of closer collaboration are beginning to show.
"In response to the Taskforce leadership, Oil and Gas UK introduced a new industry behaviours charter in December 2015 and research is already showing supply chain companies and operators working more closely together. The trade unions and industry bodies are coming together more often to discuss strategic issues and there is a real appetite by companies to do more to ensure they are engaging effectively with their employees – these are all really positive signals, particularly during the downturn." added Mr Garlick who leads the cultural change and leadership workstream.
To change cultures, however, requires the strength and determination of a strong leadership team. The Taskforce has supported almost 300 people to develop their leadership skills including 19 people who participated in a new tailor-made programme, the Future Industry Leadership Programme, launched in April last year by Scottish Enterprise.
Designed specifically around the main challenges currently affecting the industry, the programme focussed on key behaviours capable of transforming the sector – collaboration, co-operation, honesty and trust. A second course is planned to run again this year.
Strong leadership is the backbone behind any successful company, particularly for oil and gas companies as they concentrate on not just responding to, but surviving the downturn.
Helping companies be more resilient has been a key focus for David Clark of Aker Solutions. Commenting on the scale and diversity of work delivered by the Taskforce, he said: "A huge amount of support is available to oil and gas companies facing challenges brought about by the downturn. That's why the business resilience workstream has focussed its support in highlighting the type and breadth of support that's available. Through this approach almost 800 companies have been reached in areas such as innovation, internationalisation, access to finance and business efficiency."
Supported by Scottish Enterprise and Highlands and Island Enterprise, the Taskforce has delivered six business resilience events, contributed £7 million towards 70 innovation projects worth £16 million (up to end Q2 16/17), developed 50 new country opportunity guides to encourage more international activity and created a new diversification guide and factsheets to help companies look for additional opportunities in other sectors.
Additionally, their manufacturing arm, the Scottish Manufacturing Advisory Service (SMAS) has encouraged companies to look at how they can learn best practice from other sectors. This has involved a number of learning journeys including visits to electronics firm Siemens, both in the UK and Germany, and Dunfermline-based medical technology company Optos. A 'Learning from Other Sectors' conference has also been held in collaboration with Oil and Gas UK.
Taking the lead on business efficiency, Oil and Gas UK has launched a new Efficiency Taskforce accompanied with video and written cases studies demonstrating the significant savings which can be achieved.
Mr Clark added: "These are just some of the activities delivered by the Taskforce to support business resilience. Moving forward and following feedback from companies, there will be a shift away from large scale events to deliver a deeper more targeted approach."
Through strong partnership, collaboration, leadership and above all, hard work, a significant amount of support and help has reached thousands of individuals and hundreds of companies over the last two years.
As the industry shows signs of recovery, the Energy Jobs Taskforce has played an important role in ensuring Scotland's oil and gas sector emerges more efficient, more collaborative and more ambitious than ever before.
Chair of the Energy Jobs Taskforce and chief executive of Scottish Enterprise, Lena Wilson said: "I have been overwhelmed by the support and contribution from everyone on the Taskforce over the last two years. The experience and expertise around the table has brought a fresh and innovative approach in responding to this downturn.
"We knew at the beginning change wasn't going to happen overnight, but after two years we're seeing strong progress – collaboration has improved dramatically, efficiency savings are being achieved and the skills and experience built up over the last 50 years remain focussed on maximising economic recovery in the North Sea but are also investigating additional opportunities in other sectors. This success is down to the hard work, determination and ambition of everyone in the oil and gas sector and I congratulate you all in making this positive change for the future."
To find out more about the Energy Jobs Taskforce click here.
Recommended for you

50 jobs created as Global Energy Group lands Moray West contract