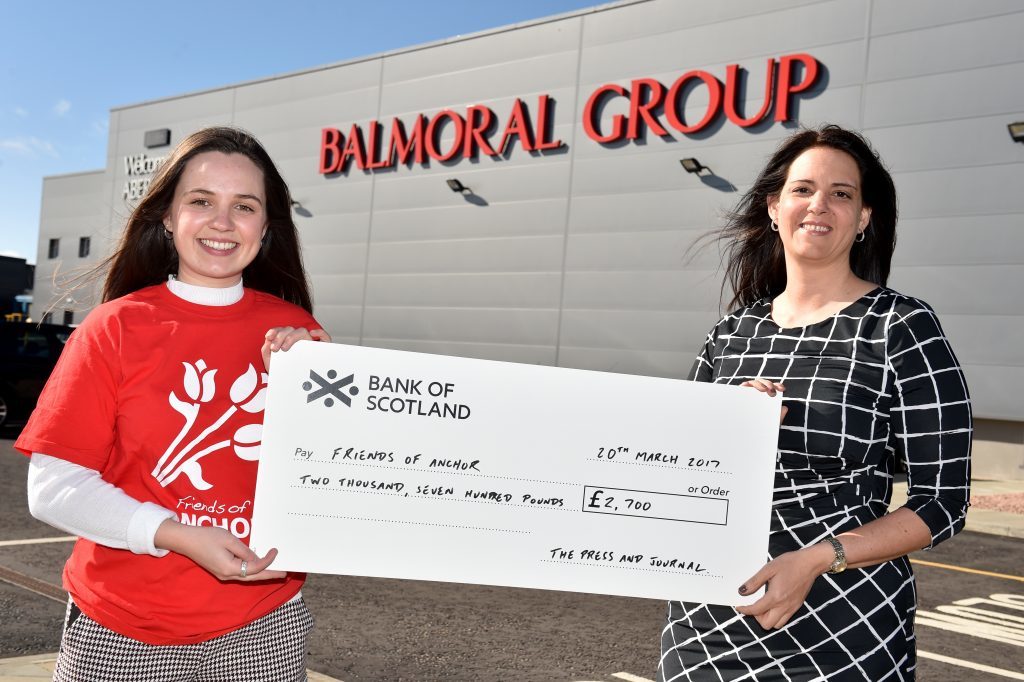 Attendees of the inaugural Press and Journal Energy Cup in association with Balmoral Group raised £2,700 for local charity Friends of ANCHOR.
This year's golf and gala dinner event expects to smash this target as it welcomes entries for the second Energy Cup.
Balmoral is once again sponsoring the competition that is being held at Trump International Golf Links on Friday, 25 August.
A gala dinner will be held in the evening at the Trump clubhouse, hosted by broadcaster and former Scotland rugby union scrum half, Andy Nicol.
Mr Nicol famously captained the side in 2000 when Scotland beat England 19–13 at a rain-soaked Murrayfield, preventing England from achieving the Grand Slam that year. All told he won 23 caps for Scotland.
Teams of four have been urged to come forward to contest a fund Texas Scramble competition over the Dr Martin Hawtree-designed par-72 championship course.
Last year, the event was won by the Jigsaw Media team of Craig Simpson, Jonathan Gibson, Ross Starke and Brian Kidd with a combined net score of 59.2.
Funds raised on the night will help toward's Friends of ANCHOR's campaign to raise £1million as it celebrates 20 years of cancer support, haematology care and treatment for patients throughout the north-east of Scotland.
Friends of ANCHOR has pledged £1million to the University of Aberdeen Development Trust as a key contribution to the university's ambitious five year proposal, totalling in excess of £4million, to advance oncology research in the north-east.
Jim Milne, chairman and managing director of Balmoral said: "We are thrilled and grateful that the inaugural Press and Journal Energy Cup raised such a fantastic amount of money for Friends of ANCHOR last year. We hope even more teams sign up to take part in a great day of golf on this world-beating course in August."
Limited spaces and sponsorship opportunities are available – to reserve your team visit www.pjenergycup.com or contact Stacy Edghill, stacy.edghill@ajl.co.uk