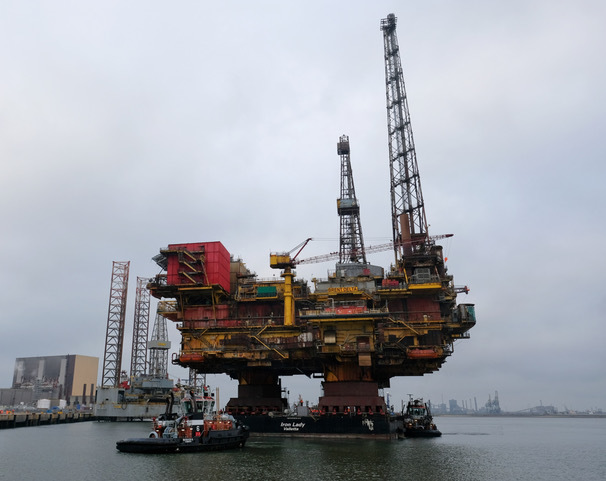 The two years since SPE Offshore Europe 2015 haven't taken long to pass. Through the challenging times we've all experienced, the North Sea oil and gas industry continues to operate, becoming ever smarter, ever leaner in its approach to business.
With that in mind, September's Offshore Europe 2017 will undoubtedly be a focal point for those wishing to showcase new technology, new ways of thinking and – crucially – new ways of working together. I'm always interested in what's happening at this biennial event; it's a great chance to get up to speed with industry developments, as well as the ideal opportunity to network with familiar, and unfamiliar faces. However this year, Offshore Europe holds a special interest for me, as it hosts its inaugural Decommissioning Zone.
I see this as a particularly important step for the sector and the wider industry.
First and foremost, the Decom Zone will provide a focused platform for the innovative capabilities of its exhibitors; that's critical when it comes to matching capability with opportunity – and this is a fundamental objective of Decom North Sea. It is this type of engagement that will ensure the North Sea decommissioning sector becomes highly competitive, highly capable and – in due course – an important export, as we become recognised as the decommissioning experts on a global scale.
The Zone will also be a succinct reminder to those of us based in Aberdeen that the decommissioning sector mirrors the wider oil and gas industry. Opportunities extend much further than the North Sea and the sooner our decommissioning capability is quickly recognised on a global scale for its successful and value driven performance, the greater the chance of maximising the possibilities for export of our services and expertise.
Equally important to the Zone will be the comprehensive programme of decommissioning-specific conference sessions on offer. Decom North Sea has been working hard with the exhibition organisers to create an agenda of speakers who will provide invaluable knowledge and insight into the opportunities and issues arising within the decommissioning sector. I have no doubt that this will attract significant interest from those currently involved in decommissioning as well as those with less experience. With that in mind, I sincerely hope that the Decommissioning Zone will be used as an opportunity for many UK and international Offshore Europe delegates to introduce themselves to the sector. I've said it several times before, but in the context of Offshore Europe, it's worth repeating; Decom North Sea is a single topic, multi region organisation. Our mission is to facilitate effective, safe, cost-driven decommissioning wherever it is taking place – because we know that's what our members are looking for.
For that reason, I found a recent trade mission to Norway to be particularly informative, with all delegates responding positively to the mission agenda. We developed "Decom-mission Norway" in conjunction with Scottish Development International (SDI) and the Department for International Trade (DIT). The focus on the Norwegian decommissioning market, with extremely high-quality operator and tier one meetings, proved productive, whilst the delegation visit to AF Environmental Base Vats was an excellent opportunity to explore a port, custom-built to handle offshore installations.
In a similar vein, I was recently at ABLE's yard in Hartlepool for a final visit to Brent Delta. Aside from the shock of seeing a platform of that size in one piece, on dry land, the experience really brought home to me that we are truly in the next phase of the North Sea's decommissioning journey. I look forward to charting the next stage in Brent Delta's decommissioning progress, as well as the progress of others – I'm sure we'll all hear more on these at Offshore Europe.
Roger Esson is the chief executive of Decomm North Sea.
Recommended for you

Ardersier hires ex-Orsted exec to create 'energy transition hub' in Highlands