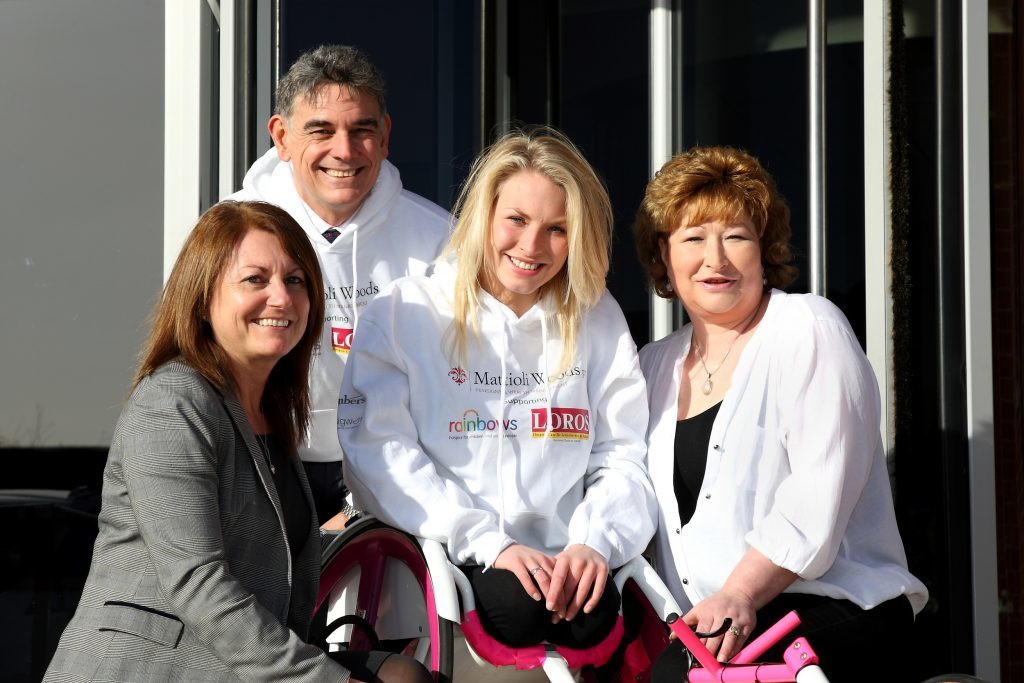 Wealth management expert Mattioli Woods is toasting its latest successful investment – world record-breaking Sammi Kinghorn.
The company, which also specialises in employee benefits, has been one of the wheelchair athlete's main backers since agreeing a sponsorship deal more than four years ago.
Today, its staff were brimming with pride after Sammi pulled off a stunning victory in the T53 200 metres final at the world para athletics championships in London.
The 21-year-old smashed her own record to finish in a winning time of 28.61 seconds.
She said: "It honestly means everything. This has been the dream since I started – to be world champion and I still can't believe I can say it.
"I knew that if I could get out in front, hopefully I could stay ahead. I still can't believe it."
Sammi was left paralysed from the waist down after a freak accident involving her father's forklift truck in 2010.
Since then, she has gone on to achieve international success as a wheelchair racer. She won three European Championships gold medals in 2014 and a world bronze in 2015.
Her delighted mum Elaine said: "Mattioli Woods sponsored Sammi right from the start and without them she would certainly not have achieved her dreams.
"She has become world champion and world record holder though hard work determination and a love for her sport. Mattioli Woods has enabled Sammi to
travel to competitions, to achieve qualifying times needed to reach these goals, and to pursue her sport at the highest level.
"We as a family will be for ever grateful to Mattioli Woods for their sponsorship and support".
Mattioli Woods' chief executive officer, Ian Mattioli MBE, said: "Sammi represents everything which our business stands for; a positive attitude and determination to succeed regardless of obstacles.
"We're delighted at her record-breaking success and hope that our support for Sammi will continue to help to inspire others to achieve".
Sammi, of Gordon, Berwickshire, has the chance of further success when she competes in other events at the London championships later this week.
Recommended for you

North and north-east energy firms rake in Queen's Award success