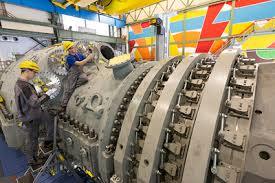 Jankin Rooke Contracts explores the growing popularity of combined cycle gas turbines (CCGT) over traditional power generation plants.
CCGT plants are proven to be more efficient, producing more energy than conventional power plants. Waste heat produced from the gas turbine of CCGT is directed back into a steam turbine, creating additional energy.
We believe the requirement for CCGT technology is likely to evolve as energy companies introduce these systems to new energy projects. It is likely that there will be a further push towards CCGT with the growing pressure on energy companies to reduce their carbon emissions and other forms of waste associated with the industry.
Jankin Rooke Contracts highlights the efficiency and economic factors within the CCGT sector and how these benefits will ensure the market continues to grow alongside the renewables industry. CCGT plants have an average lifecycle of approximately 30 years, an additional ten years over renewable energy power plants. Costs associated with CCGT generation are approximately $600Kw, considerably lower than the average cost of $2000/Kw within the renewables market.
Further benefits referring to reliability with adapting to power demands by flexibility and capacity strengthen the case of developing CCGT plants. With new technology and introduction of cleaner fuels, the CCGT market is likely to continue to develop globally.
Europe and North America are viewed to be top regions leading the development of the International CCGT market, pushed by carbon emission regulations and climate change. Asia, particularly India and China are likely to push the CCGT market even further, driven by rapid industrialisation and population growth within these two nations.
Within the UK, specialists believe CCGT will be fundamental in providing a more stable and efficient energy service to the National Grid. Andy Koss, Chief Executive of Drax Power believes CCGT plants will be required in the coming years as the UK phases out coal stations by the year 2025.
Meanwhile, in the USA, the Trump administration continues to show support towards the coal industry. Whilst government support and incentives are being introduced to back the coal industry, the favourable benefits of CCGT development over the coal industry cannot be ignored.
Some of the recent coal plants to close, that first begun generating energy in the mid-1950s were producing less than 100MW of energy at closure. In comparison, the average CCGT plant is already achieving an output of 150MW with new CCGT plants having a higher average capacity of 250MW. Furthermore, the thermal efficiency of an average coal plant stands significantly lower compared to a newly designed CCGT plant.
CCGT plants have an added advantage of overall efficiency over coal-powered plants and the flexibility in producing power at much shorter notices. CCGT plants generally can reach full power output within 30 minutes, whilst coal plants normally take anywhere from 1 to 4 hours to reach full load.
Despite government support towards the coal industry, new CCGT projects are developing nationwide and are becoming more apparent within the US energy market. Just last week, the 145 MW combined cycle Holland Energy Park in Michigan was commissioned. Developed by Siemens, the Holland Energy Park will utilize surplus heat from a water circulating facility to expand the city's snowmelt system. The Energy Park is viewed as the future of power generation in America, utilizing new technology and providing the city with an efficient, cost- effective and flexible source of energy.
Jankin Rooke Contracts is a specialist consultancy that provides recruitment solutions for niche industries and includes a dedicated team within Power Generation and Clean Technology. For more information on Jankin Rooke Contracts and their latest jobs please click here.
Recommended for you
X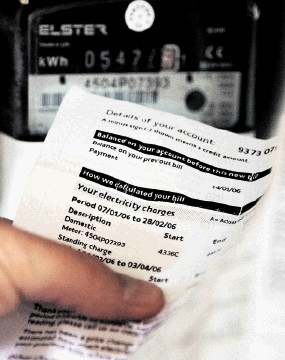 Loyalty programmes: how can energy providers get their power back?