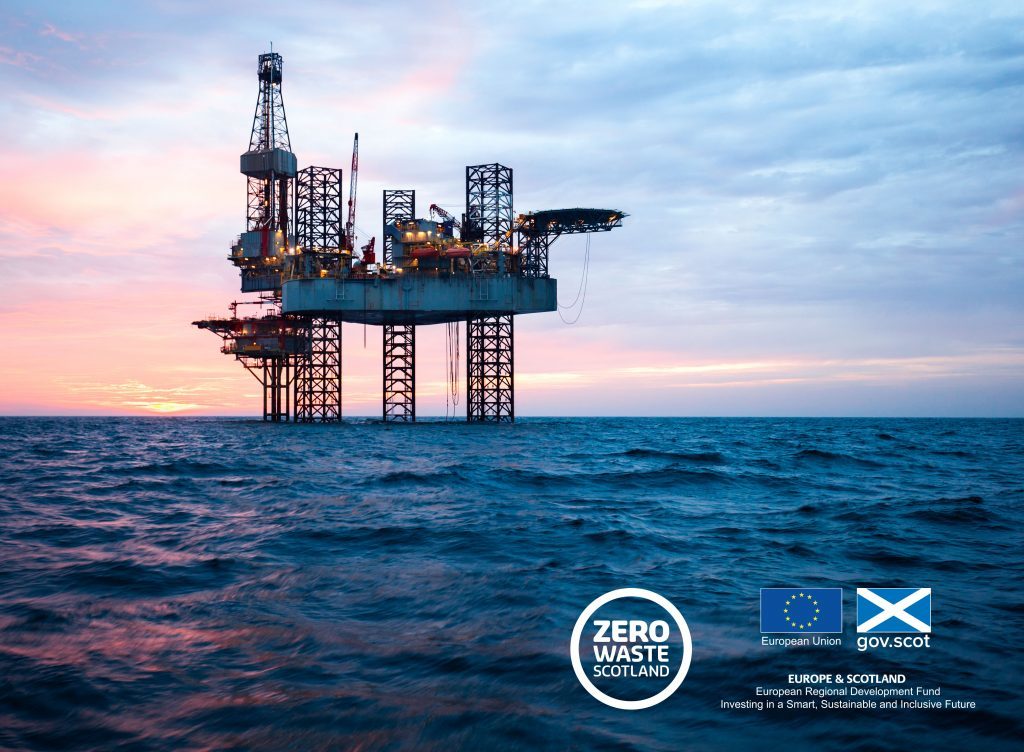 Energy businesses with innovative ideas to help future-proof the industry are being urged to access up to a million pounds of funding and support to unlock new sustainable business opportunities.
Small businesses and their larger supply chains in Scotland's energy sector can now access up to £1million in funding from the Circular Economy Investment Fund. The £18million fund offers investment and supports work that will deliver circular economy growth. It is administered by Zero Waste Scotland and backed by the Scottish Government and the European Regional Development Fund (ERDF).
The funding follows the recent announcement of £8.4million for projects to increase recycling rates, reduce emissions and encourage re-use, announced by Environment Secretary Roseanna Cunningham at the Scottish Resources Conference in Edinburgh at the end of September.
Scotland is at the cutting edge of developing a more circular economy – designing products and services to keep materials in use for as long as possible – and has attracted a global Circulars Award for its circular economy progress. Harnessing innovation in the energy sector could realise huge economic and environmental benefits, as well as increasing the resilience of individual businesses.
In oil and gas alone, the total value of decommissioning across the North Sea to 2040 is estimated at £46billion. Meanwhile the renewable energy sector represents a unique opportunity to embed circularity as part of the shift in energy infrastructure required to meet half of all Scottish energy needs from renewable sources by 2030.
Iain Gulland, Chief Executive, Zero Waste Scotland, said: "Scotland's energy sector is an important contributor to Scotland's economic development, and has long been at the forefront of innovation. This is an opportunity to gain financial support for transformative projects that will help bolster a more resilient and sustainable industry in the future, as well as contributing to Scotland's growing circular economy."
This dedicated funding call builds on actions outlined in the Scottish Government's circular economy strategy, Making Things Last, to identify new skills needs for repurposing energy infrastructure and co-ordinate work to develop the skills required for a more circular economy across sectors.
The Circular Economy Investment Fund is open to applications from energy projects which demonstrate innovative and cost-competitive circular approaches to infrastructure design, operation and decommissioning. These include, but are not limited to:
Repurposing of decommissioned oil and gas platform steel in the construction sector
Reconditioning, re-certifying and re-using highly-standardised components from end of life oil and gas platforms into new installations
End-of-life reprocessing & repurposing solutions for heating systems, such as gas boilers
Wind turbine blade reprocessing solutions
Digital monitoring, maintenance and predictive remanufacturing of energy asset components.
Businesses with an interest in funding for such projects are invited to register for a dedicated event hosted by Zero Waste Scotland and the Oil and Gas Technology Centre on the 21st November https://theogtc.com/events/2017/unlock-funding-for-your-circular-economy-solutions/
In addition to funding transformative projects through the Circular Economy Investment Fund, Zero Waste Scotland also offers expert one-to-one support to businesses to consider more circular business models through its Circular Economy Business Support Service.
For more information about the Circular Economy Investment Fund, or to apply, visit www.zerowastescotland.org.uk/circular-economy/investment-fund-energy-infrastructure. Applications under this round of funding will close on 4 December 2017.
Recommended for you

Delegate registration opens for free-to-attend Subsea Expo 2023