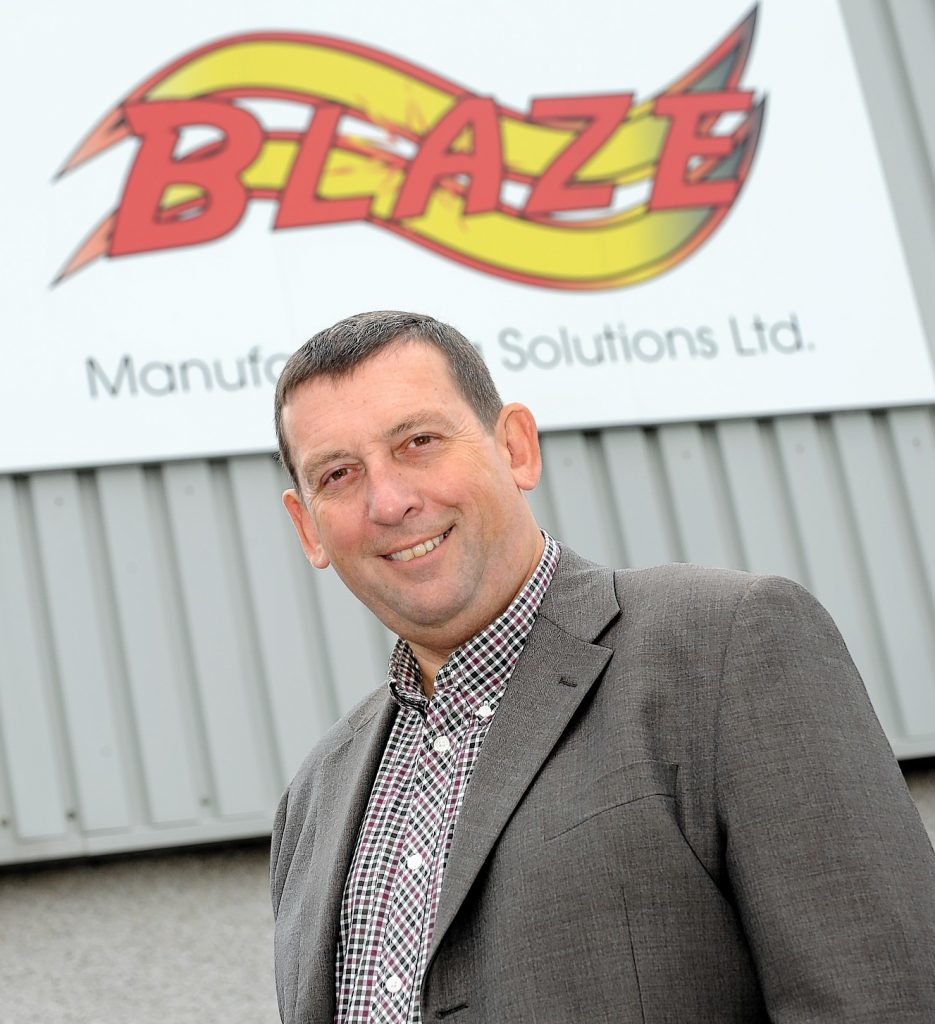 We've all but seen the back of 2017 and what a difference a year makes! Those of us that were able to diversify have survived the especially tough last couple of years and are now reaping the benefits as we take our services to the wider markets. And dare I say it, we might even be seeing what can only be described as an upturn in oil and gas too.
With a spate of fresh North Sea oil and gas activity starting up this year, we have seen a 10-year high of new projects within the ageing basin. This boom in new projects has already unlocked an extra 230,000 new barrels of oil and gas a day. That's down to a lot of hard work from all the players in the industry.
So here we are with the barrel sitting at circa $63 and at last we are seeing the loosening of the purse strings and reinvestment starting to flow down through the supply chain.
New challenges now face us. Having suffered a decline in sales volumes, companies are cash-strapped and operating off reserves. The expression 'cash is king' is proving to be the barrier to growth. This is seeing opportunistic acquisitions of companies that are operating on the edge and company owners and entrepreneurs having to yield disproportionate share stocks to secure capital funding and investment. Of course, this is nothing new. This is capitalism and the pressure of market forces at its worst, with the vultures hovering to pick over the bones.
With the unlocking of projects, there is a whole set of new problems waiting around the corner; a potential shortfall in the available skilled and experienced workforce and fewer smaller innovative enterprises that have survived being forced out by the new ways of operators only working with cash-rich globalised businesses. This will result in a further widening of the innovation gulf.
During 2016 and 2017, eight of Scotland's 32 local authority areas experienced a falling registered business count. Aberdeen City Council reduced by 325 businesses, a reduction of 3.2% and Aberdeenshire Council by 160 businesses, a reduction of 1.1%. These reflected the slowdown and lack of confidence in the oil and gas sector and the associated supply chain.
Ironically with the weak pound languishing around the 1.1euro mark, this is driving opportunities for us in the export markets. Since the Brexit decision, our export work has increased significantly. Let's just hope the grown-ups in charge of the divorce proceedings don't fall out in the coming weeks!
Unfortunately, the signs are there will be no transitional deal to prevent a cliff-edge Brexit. I predict that businesses will start leaving the country due to uncertainty.
Companies need stability to define strategies and financial plans; uncertainty will see confused markets and that can only bring about further chaos and confusion.
Of course, these factors are outside the control of us mere mortals, but what we can do is influence change. Einstein is credited with saying that the definition of insanity is doing the same thing over and over again and expecting different results. I can't comment on the sanity of others, but one thing is for sure, to progress is impossible without change and those who stand still will not change.
Over the last 11 years here at Blaze, we seem to have been continually adapting and changing and as a result, we are still here. We've survived, and we are now starting to thrive again, with a clear vision of where we want to take the company in the future. We are no longer shackled to a single market and we are excited for a future where we can collaborate, innovate and truly diversify, taking Team Blaze with us on this journey.
Looking forward to 2018, I believe it could be a prosperous one for us; Blaze is on the mend and some of my closest friends are also on the mend. I am looking forward to the New Year and everything it may bring with it.
Howard Johnson is managing director of Blaze
Recommended for you

Auchincloss 'most logical successor' as analysts review 'undervalued' BP stock