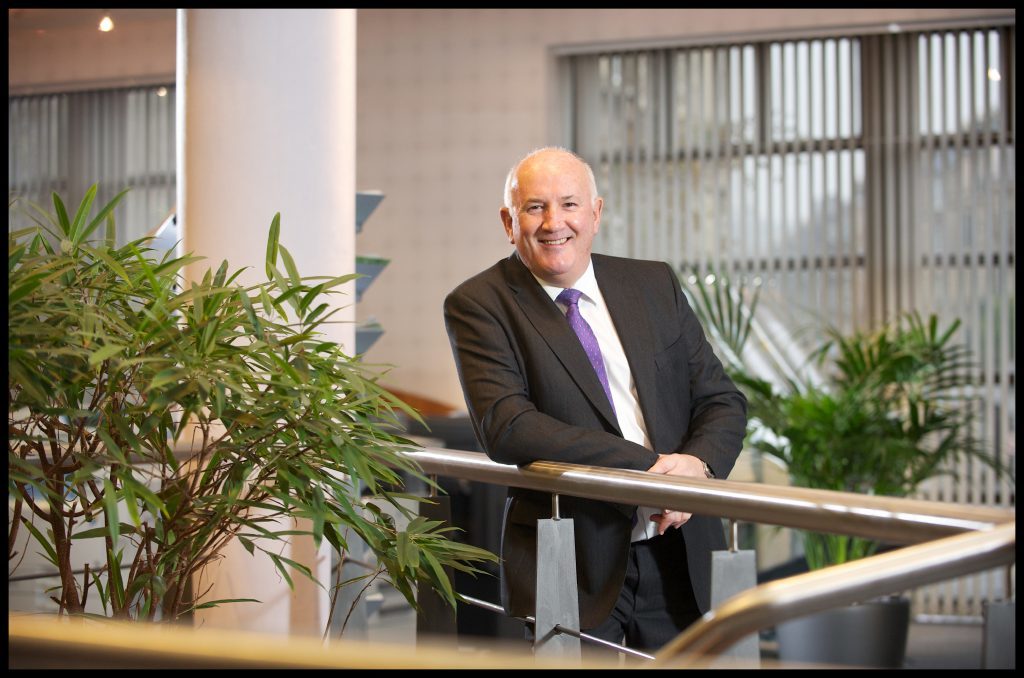 There's a new breed of multifunctional devices (MFDs) appearing in workplaces around Scotland that copy, print and scan.
Tom Flockhart, founder and managing 
director of Capital Document Solutions explains that the latest inkjet devices are likely to appeal to 
companies working in the oil and gas sector.
One look at the toner cartridge box is all it takes to realise the potential for a huge saving in the storage space required for replacement consumables.
"The replacement consumables for these inkjet devices are a fraction of the size of previous 
LaserJet models, so take up very little space. That makes them particularly good for use on platforms and ships, for example," Mr Flockhart said.
In the acutely cost-conscious oil and gas industry, where space is at a premium, this will inevitably mean less expense.
The new HP inkjet MFDs are a recent addition to the range at print and document management specialist Capital. The company covers all of Scotland, with offices in Edinburgh, Glasgow, Aberdeen, Dundee, Inverness and Lerwick.
Capital's MD affirmed that these latest HP PageWide devices had other important benefits (as well as space-saving) in there being few moving parts and no heat involvement. Furthermore, they can deliver copies and prints at an output speed of up to 75 pages a minute.
"It puts us in a unique position for serving the offshore market," Mr Flockhart said, adding that these latest MFDs are high performance and built to deliver the reliability that oil and gas clients demand.
"When you are 150 miles out at sea, there is not usually an engineer sitting and waiting to fix the copier or printer.
"This is an exciting new product development for us and it fits well with many of our commercial markets on the mainland," he continued.
Capital is fully registered with First Point 
Assessment (FPAL), the key tool used by oil and gas purchasers to identify and select current and potential suppliers when awarding contracts or purchase orders. It is the only document solutions company in Scotland to have an advanced registration with FPAL.
Furthermore, Capital's training support and team of seven engineers qualified to go offshore, helps to ensure that if problems do occur, then in the clear majority of cases, they are easily and quickly resolved.
Capital is continuing to expand its portfolio of products and services, which include all the latest Ricoh, Konica Minolta and HP devices. This is part of its continual drive to stay ahead of its rivals, and meet the needs of a technology-hungry market.
Capital has already supplied over 260 machines to offshore platforms and supply vessels for 
customers. These include: Bibby Offshore; Fairfield Energy; Bluewater; Fugro; and Rowan Drilling.
The company also continues to recruit, with four new trainee salespeople and a further two trainee engineers currently in place.
As it forges ahead with expansion plans, Capital has taken advantage of the Edinburgh Guarantee scheme, a local authority programme designed to create new job and training opportunities for young people.
Following a recent visit to Capital's headquarters, the cabinet secretary for finance and the constitution, Derek Mackay said of these 
opportunities: "Businesses like Capital Document Solutions have a central role to play in achieving the Scottish Government's ambitions for better employment opportunities for our people.
"Apprenticeships and vocational education are key to delivering that goal, and Capital Document Solutions have successfully integrated those programmes into their operation in Scotland."
Mr Flockhart said that Capital has "risen to the challenge" of a "tough" time for the oil and gas industry, and also following the Brexit impact on its cost of supplies, but was now seeing definite "signs of improvement" in the market.
"We are beginning to notice a pick-up in 
interest in our products and services in Aberdeen, now that the oil price is stronger – we are buoyed by that," Mr Flockhart revealed.
"Our teams' passion and enthusiasm is always there, and so we're also about to invest a 
considerable amount of money on our Edinburgh headquarters and improving our facilities."
Capital has recently taken over an extra 15,000sq ft that was previously sub-let, giving it room to substantially grow its HQ in the capital.
The company will also invest around £250,000 on the refurbishment of its existing Edinburgh offices and workshops.
The firm has operated from its headquarters on McDonald Road, Edinburgh, since 1988.
Recent investment in the Aberdeen branch, which is located at Grampian House on Virginia Street, has created a bright new look and raised the profile externally.
Workshop and warehouse facilities have been upgraded in the Granite City, while the company has also boosted its north-east sales team.
Capital has notched up significant turnover and profit increases for the first half of its current trading year, compared to the same period last year by reducing operational costs.
The company's efforts to capture a bigger share of the Scottish market are also helped by a strong commitment to sustainable environmental management.
The print and copy management devices Capital supplies are becoming more and more green due to sophisticated software that helps clients avoid resource waste. In addition to this, products, parts and consumables are constantly recycled and used to their maximum lifespan.
From the new technology in its portfolio, to escalating employment opportunities, Capital is working hard to grab a bigger share of a fast-changing market.
"There has been a spate of acquisitions in our sector recently but we fiercely protect our independence," Mr Flockhart remarked. "It goes back to our strength in being 100% committed to the Scottish market.
"The minute you have the large multinationals involved, standards of service to customers weaken the further north you go in the UK. 
All six of our regional branches are committed to looking after customers in their respective area."
Recommended for you
X

Oil discoveries in 2017 hit all-time low