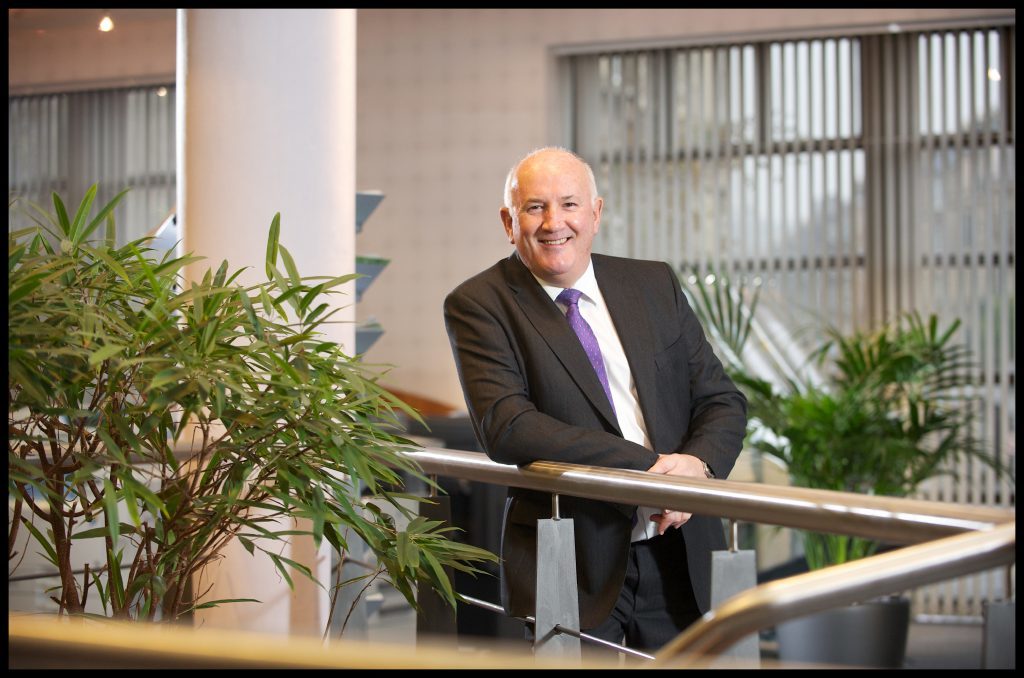 If the boss of Capital Document Solutions seems even more confident than usual about the office equipment company's future, it is with very good reason.
Capital recently completed a tie-up with Japanese image technology giant Canon that helps to cement the Scottish firm's market-leading position north of the border.
The top four print and scanning technology brands selling to the UK all now feature among Capital's product and service offering.
Capital managing director Tom Flockhart said the addition of Canon would propel the business to new heights.
"Canon has appointed us as their partner across the whole of Scotland," Mr Flockhart said, adding: "This really is a big thing for us.
"We had been in discussions for months and had lots of meetings about how we were going to proceed.
"Canon is one of the top brands in the office equipment marketplace, and this appointment now gives us the top four brands in the UK.
"It also gives our customers a wider choice and a great opportunity to find products tailored to suit them."
Capital's big advantage in the market is its independence, meaning it can offer more choice across a range of brands.
The company has watched many of its rivals get gobbled up by manufacturers in recent years, reducing independent competition in the Scottish market.
While some manufacturers have gone down the direct sales route, managed far from their Scottish customers, others prefer to use a local and dedicated partner.
Mr Flockhart said: "The strength of this new partnership with Canon is that it not only gives us an additional brand, it gives us better market coverage and customers the best possible choice.
"Canon needed someone who they could rely on for sales across the whole of Scotland and to mop up any orphaned brand-loyal customers.
"Capital's long history, reputation and standards meant we were the ideal choice.
"This is a commitment to a partnership for the future. Canon wanted to do the best they could for their customers and picked a supplier who is going to be around for the long term and remains committed to the Scottish market.
"There was a big emphasis here on local commitment and a local presence. For us, it provides an excellent opportunity to grow the business. We are establishing additional sales, service and support people in line with the extra demand created by existing Canon users who are looking to continue with the well-proven brand, and have ongoing support and service for their existing or new requirements."
The new tie-up is also expected to boost turnover and workforce numbers at Capital, which employs more than 200 people across offices in Aberdeen, Inverness, Lerwick, Edinburgh, Glasgow and Dundee.
Capital's turnover is expected to grow by as much as 10% annually – adding at least £1million in equipment sales alone in the first full year of the Canon partnership.
The company has already recruited a new salesman who has been selling Canon products in Scotland for many years.
It has also recently taken on a senior account manager, Anthony Flynn, to head up the sales effort.
Capital has been busy working behind the scenes for months to get its training and support experts up to speed with Canon's technology.
"That's already been done," Mr Flockhart said, adding: "Our engineers and support staff have been trained for the Canon range and are fully resourced to provide our renowned standards of client support.
"We will have an experienced Canon account manager in each of our branches and are also currently recruiting additional people to our sizeable service operation in each region.
"We are delighted and excited by this appointment and the opportunity for growth it provides.
"As a long-established independent dealer our objective has always been to provide clients with a choice of the market's leading products that best satisfy their requirements, and then provide a level of client support and after-sales service that is the very best in our marketplace.
"That's what we have done for the last 40 years and are committed to continue providing."
Canon already had a loyal army of customers across Scotland, so Capital is working hard to keep them on board through the new partnership.
Mr Flockhart said: "We kept this deal secret for months and have had to run fast to make sure we are totally structured and everything is in place. That work has been going on the background.
"To now have the four top brands in the UK is pretty good going.
"We always strive to get a bigger and better share of the market – and continually grow our presence across Scotland."
Capital has had its Aberdeen branch for more than 12 years, through the highs and lows of the North Sea oil and gas industry.
The addition of Canon to its range of products and services adds another string to the bow of a business already able to offer quick turnaround times offshore, a strong reputation and a convenient location – Grampian House in Virginia Street, close to Aberdeen harbour.
Canon's products are designed to help organisations overcome the challenges of digital transformation, and explore opportunities to increase productivity, profitability and efficiency.
The technology giant – whose range includes high-tech multi-function and production printers – said its new partnership with Capital reflected the companies' "shared commitment" to the Scottish market, while increasing supplier choice for businesses across the country.