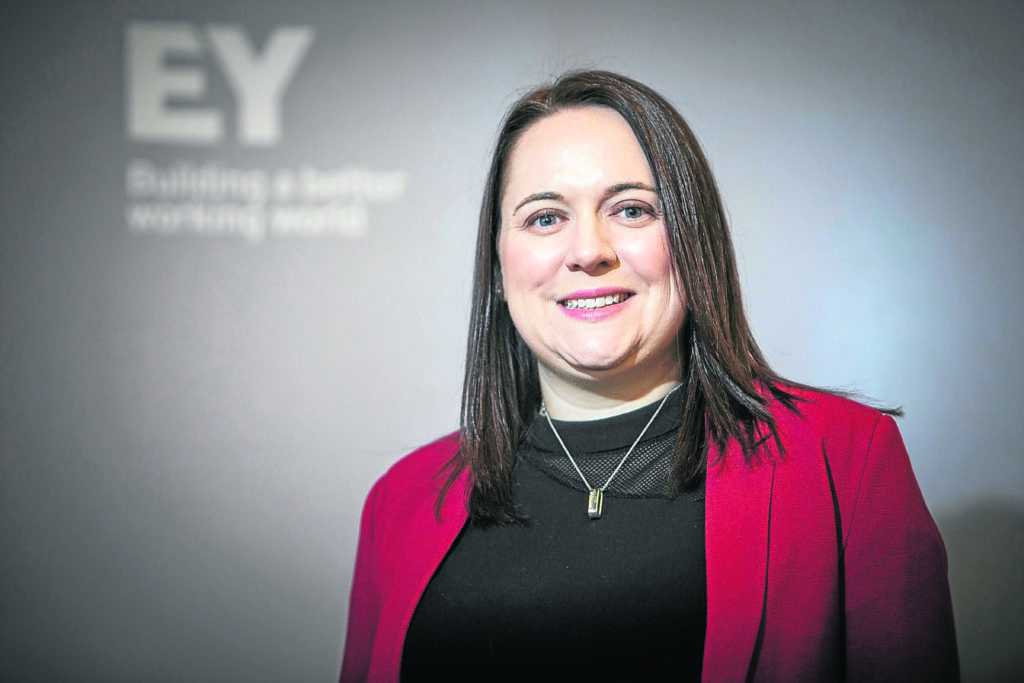 Last month, EY launched its seventh annual review of UK oilfield services and the analysis revealed that huge opportunities remain for the sector but they will only be realised by disrupting the status quo. At a time when failing to innovate puts firms at risk, creating a culture of innovation is a critical theme for the future of the sector.
Technology has historically enabled the oil and gas industry to drill deeper in the harshest of conditions and, indeed, to function as a beacon of innovation for other sectors, but now it could be in danger of lagging behind.
Strength and sustainability can only come from innovation across all aspects of oil and gas businesses, and in response to the challenging environment faced in recent years, the sector has already made positive changes in working practices such as becoming more collaborative and introducing innovative commercial arrangements. But as the oil price recovers, will this driver for change fade, decreasing the imperative to innovate?
It's no secret that headcount reduction has been substantial in the oilfield services sector, but it has failed to fully offset the impact of the low oil price environment.
What's more, reductions have led to the average age of employees increasing to 43, and significantly fewer new joiners under the age of 30.
Attracting new talent and transferring existing knowledge to the new generation is crucial to unlocking innovation. We need to make the sector a place where those at the start of their career can see their future, and where their fresh thinking is harnessed to spark new ideas, particularly as those in this age bracket are 'digital natives'.
If companies really do want to capitalise on innovation the sector must take a fresh approach towards connecting the dots between digitally-minded talent and the wealth of industry experience already in place.
However, exciting new thinking isn't just the realm of hungry new graduates. It's vital for firms to re-evaluate how they engage with existing talent. Fresh perspectives are sometimes closer than we think.
It's crucial that the oil and gas sector moves away from pigeonholing existing staff and encourages their contribution when collaborating on new ideas, their input has the potential to add incredible value.
Innovation can also come from listening to, and adapting, the best ideas from other sectors. In a recent project I worked on, the power of the diverse team that had been invited – experienced industry representatives, digital specialists and commercial advisers who had worked in other sectors – generated a rich conversation, allowing ideas to move forward faster. For me, that was innovation in action and we need to continue encouraging this style of approach.
At EY, we've seen that greater innovation in the sector across systems, processes and technologies can help to drive operational costs down further. Continuous improvement will be the new norm, and institutions such as The Oil & Gas Technology Centre are providing ways for companies to apply digital technology and big data analytics to good effect. This can help considerably to highlight where the limited budgets available for much-needed innovation can make the biggest impact.
Adopting Robotics Process Automation (RPA), or digital labour, for example, offers a variety of high-impact benefits that also contribute to cost savings, such as increased digital security and heightened accuracy and compliance. Importantly, it can free up employees from administrative tasks to focus on value-added activities and the creative thinking needed to innovate further.
At a time when we need to be prepared to accept disruption from other sectors, it's a question of how quickly, not if, the industry's innovation mindset will change. Oil and gas companies need to find the ideal blend of human and machine capabilities in every function, capitalising on new technology and digital tools to reduce costs and remain competitive. I believe this is absolutely necessary to develop an agile workforce, attract a pipeline of creative new talent to the sector and drive the diversity of thought that will unlock true innovation.
Gemma Noble is assurance director, EY
Recommended for you

Make oil production greener by going local