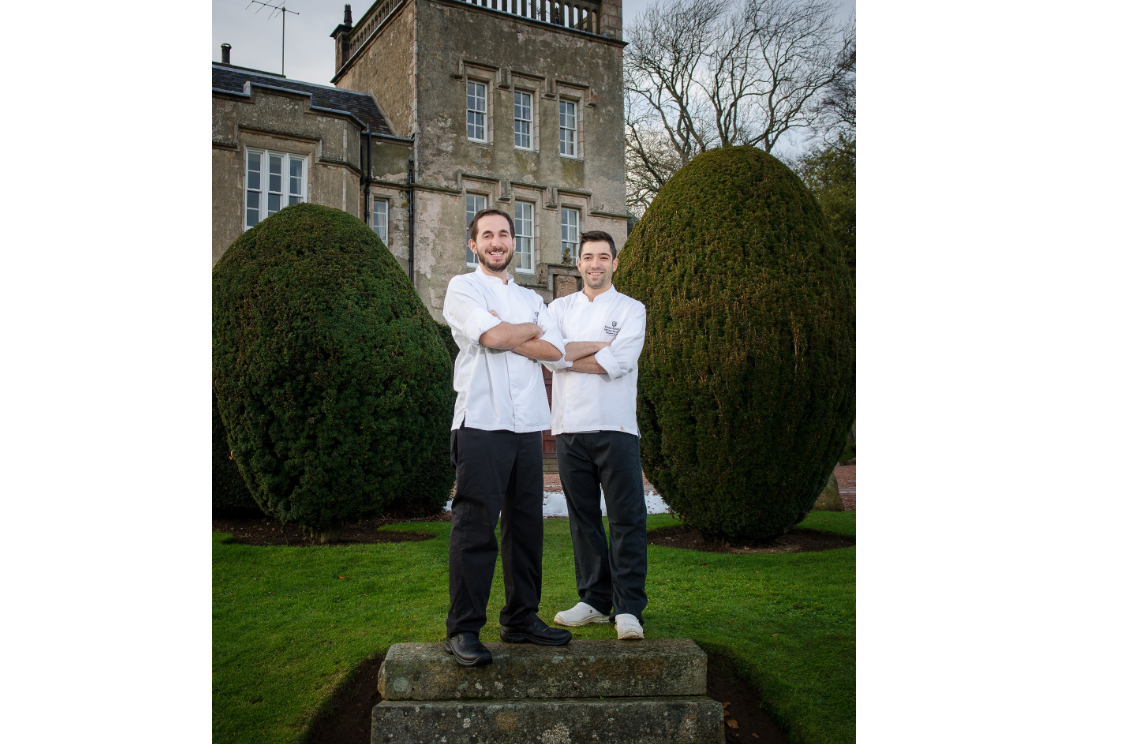 A leading name in the hospitality industry has underlined its commitment to people development thanks to a pioneering international knowledge sharing project.
Macdonald Hotels & Resorts operate over 40 hotels across the UK, Ireland, Spain and Portugal and ten resorts throughout the UK and Spain, employing in the region of 4,000 people across its locations.
In a bid to broaden the horizons of its chefs in Scotland and Portugal, the company recently created an exchange programme which invited staff from Portugal to spend time in Scotland, at Macdonald Pittodrie House Hotel in Aberdeenshire and the Macdonald Aviemore Resort in the Highlands.
The initiative ran for the first time in 2016/17 and aimed to provide benefits for both locations, bringing staff to the UK to help out during the busy festive season whilst retaining key Portuguese staff during their traditionally quieter time of the year. Such was its success, that the project expanded considerably in 2017/18 with a total of five staff having just returned home after making the trip to Scotland for the winter months.
The project, which is believed to be unique, was the brainchild of Macdonald Hotels & Resorts' Kenny McMillan who explained: "This project provides a creative approach to the well-documented shortage of skilled chefs we have access to here in the UK, whilst retaining key Portuguese staff during quieter times. Additionally, it plays a crucial role in strengthening our teams on an international basis.
"Lessons in company-wide standards and consistency have been married with the importance of working in partnership with sister locations and we believe that this unique approach will continue to pay dividends for staff and company alike."
One member of staff who made the trip from Portugal to Scotland was Miguel Feliciano who commented: "My experience in Scotland was initially a shock, to get to a completely different country in terms of climate, lots of snow and cold!
"Whilst I had some challenges adapting to some of the products and accents, my trip was a very enriching experience in gastronomic and cultural terms – Scotland is a very pleasant country to visit. I advise all colleagues to make a stop in Scotland because it will be very enriching on a personal, cultural, gastronomic and curricular level."
Fellow visitor Afonso Santos added: "My experience at Macdonald Pittodrie House Hotel was very positive and I would love to come back one day. I learned a lot about working methods, the Scottish part of Macdonald Hotels & Resorts, Scottish culture and Scottish cuisine. Everyone I met was always ready to help. We were able to share opinions and learning, and it was a great opportunity because it taught me such a lot."
Macdonald Hotels & Resorts is giving away an overnight stay with dinner at the two AA Rosette rated Mither Tap restaurant and full Scottish breakfast at the Macdonald Pittodrie House Hotel to a lucky participant in Energy Voice's annual survey.
Recommended for you
X

Rig count falls by three