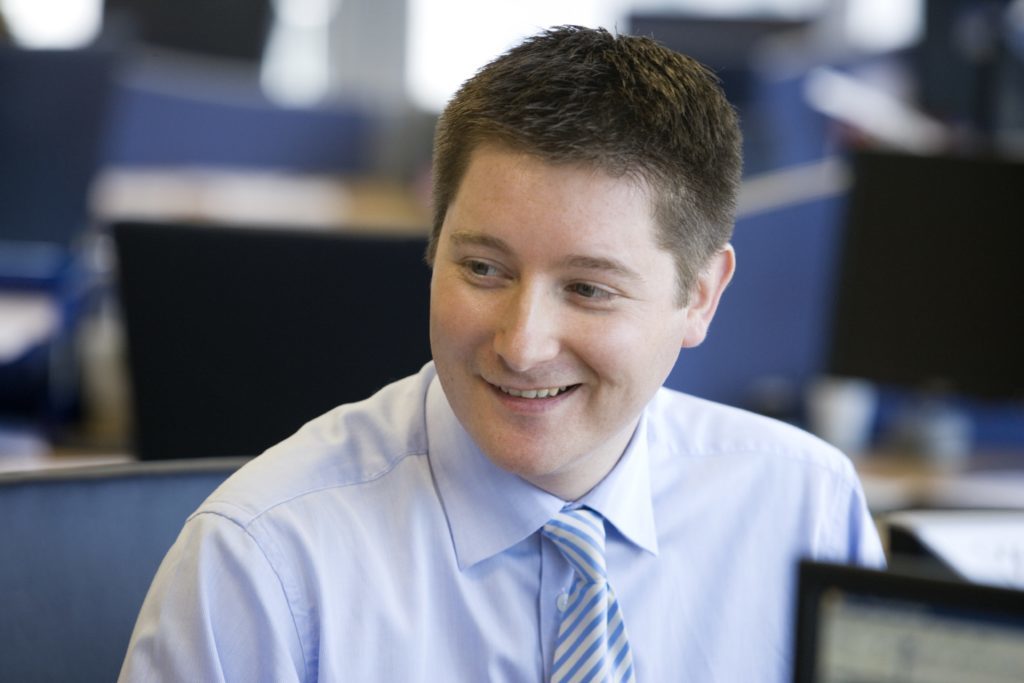 These may seem like uncertain times for your finances.
While your investments may have done well last year, stock markets have become choppier in 2018.
Concerns about the heights that some shares have risen to, as well as international trade tensions, have created an uneasy environment for investors.
House prices may be buoyant in Scotland, but the UK property market has generally been slowing.
Meanwhile, interest rates are on the way up – good for savers but not so good for borrowers, and potentially bad news for shares.
Of course, this is also a time of enormous political uncertainty – in the UK and internationally. The Brexit negotiations rumble on, and have already undermined business and consumer confidence.
A relatively weak UK economy and pressured public finances mean more tax rises could be on the way.
Your family may be one of those worried about inheritance tax (IHT). Britons paid a record £5.2 billion in IHT last year [2017-18]1 – and that's despite the benefit of a new tax-free allowance on family homes.
Pensions are another area of widespread anxiety. Many people fear they are not saving enough for retirement. And for those in retirement, ensuring pension savings last until death can be a challenge.
How Brewin Dolphin can help
As one of Scotland's largest wealth managers, Brewin Dolphin can help you build an effective financial plan that will reduce uncertainty now and in years to come.
We can put in place a strategy to grow and manage your wealth over the long term, allowing you to face the future with confidence, knowing that your finances are in order.
Brewin Dolphin's roots go back to 1841 in Scotland, and we have well-established offices in Aberdeen, Glasgow, Edinburgh and Dundee.
Award-winning and independent of any bank or fund manager, we are also a FTSE 350 company on the London Stock Exchange.
We pride ourselves on building long-term relationships with clients, helping with their wealth management needs through their lives.
Whether saving for retirement, cashing your pensions, protecting your family, or passing on wealth tax-efficiently, we can help you manage these and other financial challenges.
We'll help you clarify your objectives, navigate the tax and other complexities, and develop a tailor-made plan.
Our bespoke advice can provide answers to questions such as:
Am I getting the most from investment and other tax reliefs?
Is my pension on track to deliver – and should I be saving more?
Am I at risk of breaching the "lifetime allowance" for pension savings, so triggering a tax charge? And what can I do about it?
What is the best way to pass on wealth to the next generation? Can I afford to do it now?
We understand that many people are confused by the wide range of financial products, choices and insured products that are out there. We'll find what is right for you.
Crucially, we will invest the time to understand your hopes for the future along with your changing needs and commitments. With Brewin Dolphin, what we offer is an enduring relationship – stability and the reassurance of personalised, long-term financial planning.
Next steps
Please contact David Barclay in our Aberdeen office on 01224 267 900 to discuss your needs and to arrange a no-cost initial meeting or visit our website www.brewin.co.uk to find out more about our team across Scotland.
The value of investments can fall and you may get back less than you invested.
No investment is suitable in all cases and if you have any doubts as to an investment's suitability then you should contact us.
The information contained in this document is believed to be reliable and accurate, but without further investigation cannot be warranted as to accuracy or completeness.
Brewin Dolphin Limited is a member of the London Stock Exchange, and is authorised and regulated by the Financial Conduct Authority.
Recommended for you

Labour's North Sea plan poses 'clear and present danger' to energy security