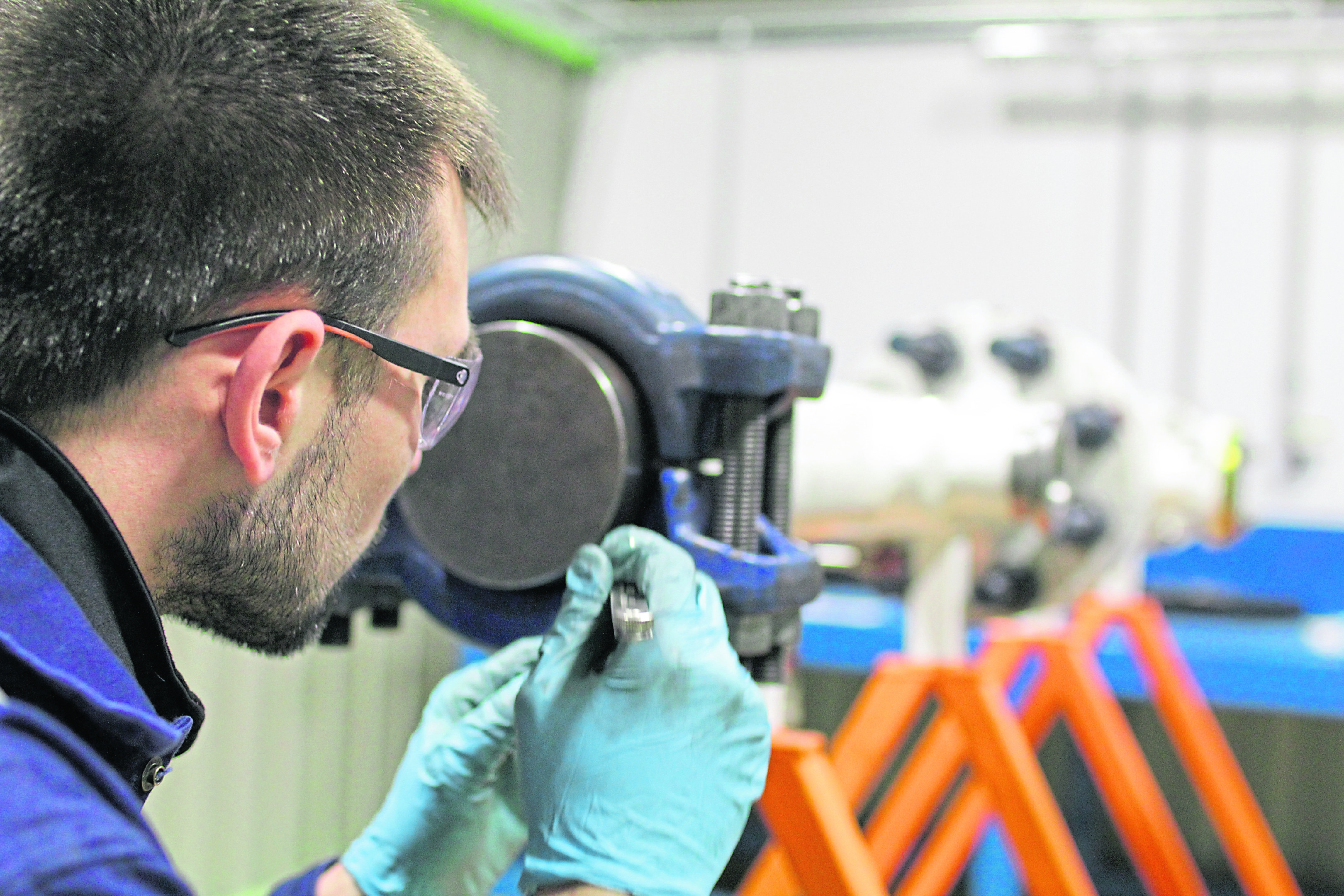 Pipelines and piping systems are highly regulated areas. They are high risk with valves being critical components within these systems. To effectively manage risk in piping systems and maintain regulatory compliance, personnel operating, maintaining and managing the systems must have a solid understanding of valves and valve operators.
Score Training provides companies operating offshore in the UKCS and at onshore plants an opportunity to give personnel valve awareness training. This leads to correct use of valves, improved awareness of failure modes, smarter maintenance and a safe operational environment.
Since 2010 Score Training has been delivering valve-related training for the energy industry across a range of disciplines including technicians, operators, engineers and buyers from leading energy companies, service providers and industry regulators. Score Training's winning formula is a combination of engineering knowledge and excellent facilities, which allow parts of each training course to be delivered in a live workshop environment for hands-on learning. Feedback demonstrates that the workshop section is where the learning clicks into place for most delegates. It embeds knowledge and brings the training to life.
Ensuring field technicians are aware of correct valve maintenance and operation techniques is critical to the safe running of any plant or installation ensuring a proactive approach is taken on minimising and eradicating both hydrocarbon and fugitive emission release. Score Training closely follows the approaches of the regulators and changes in industry standards to ensure this essential knowledge is communicated both in theoretical and practical formats.
This subject spans a number of the wide range of courses that Score Training now offers, including the very successful EVK2 (Essential Valve Knowledge 2). The course runs over five days with a 50/50 split between classroom and workshop, which provide learners with knowledge and an understanding of valves which would otherwise take years to develop on-the-job. The EVK2 training course focuses on the main valve and operator types used in upstream systems. It covers the design of these products with the opportunity to strip products in the training workshop, explaining the purpose of different components and the various failure modes for each product. The level of familiarisation provided in the EVK2 training course enables attendees to develop sound knowledge and then question how they operate and maintain valves and related equipment.
The company also develops bespoke skills courses for technicians and operators, which include hands-on practical training and assessment. Skills courses have been developed to address activities such as plug valve maintenance and compression packing maintenance in direct response to customer needs. In recent years Score Training has embraced the move towards consistent competence standards in the UKCS through adopting ECITB training and testing. The company became an approved provider for mechanical joint integrity training and testing and is now ready to deliver small bore tubing content.
Score Training chairman Conrad Ritchie said: "These course improvements strengthen Score Training's place as the leading provider of valve-related training. Operating safely is always the number one priority: we must learn from the past and remove human barriers to ensure accident and incident prevention is embraced across our industry. For both industry-standard courses and bespoke skills training requirements, Score Training offers comprehensive training solutions that work towards eradicating hydrocarbon and fugitive emission releases within our industry."
Recommended for you
X

Communication is the key, Kelvin TOP-SET says