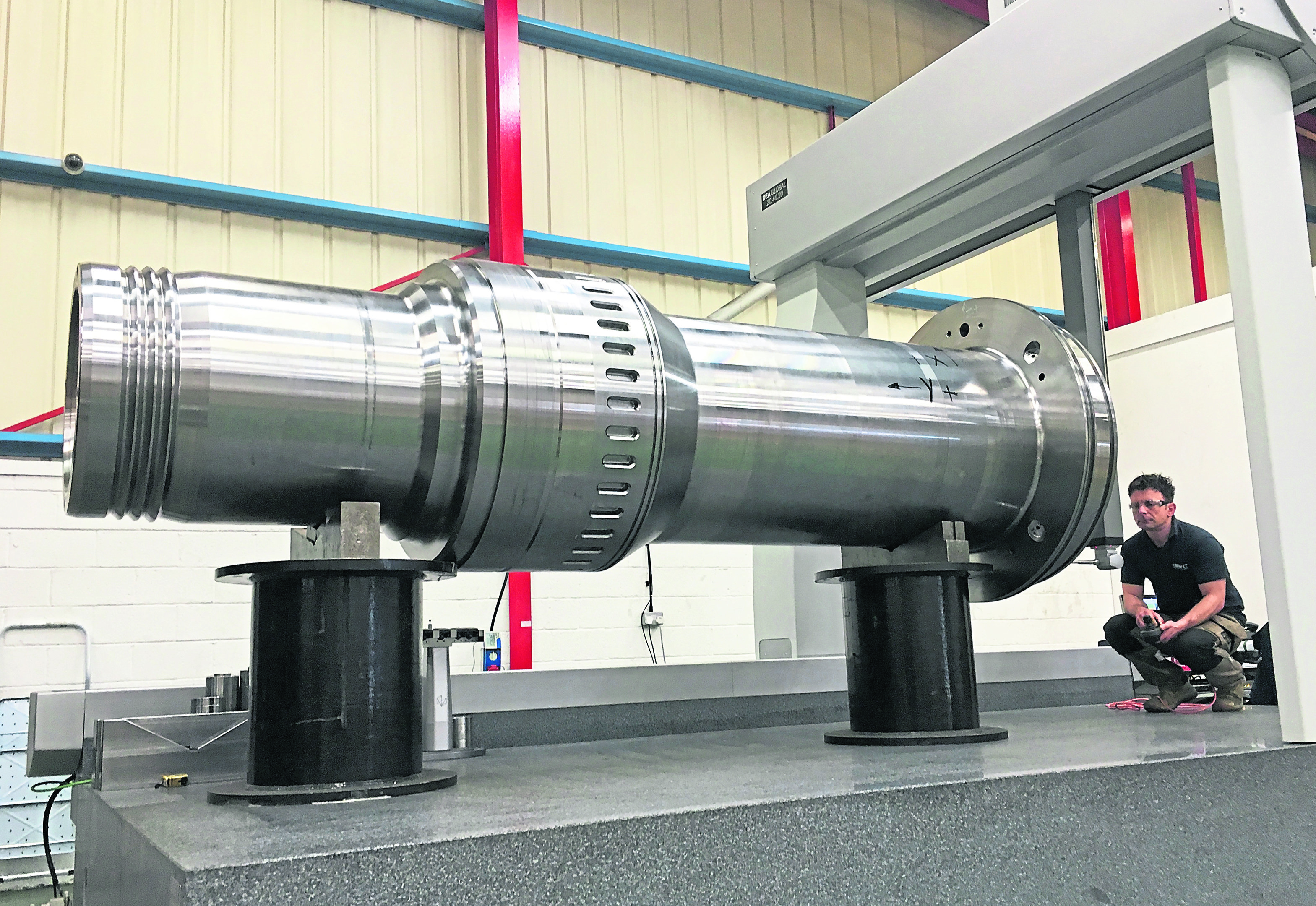 Striking the balance between staying true to your founding values and moving with the times is one of the most important things any business can strive for writes Stewart Wilson, Managing Director, KSW Engineering.
Throughout almost forty years running my own heavy precision engineering business based in Glenrothes, and now in partnership with Denholm Oilfield Services, I've learned that it shouldn't be a case of pedalling fast to stand still.  Instead the focus should lie on achieving corporate equilibrium through evolution – regardless of your chosen sector or marketplace.
Most recently we have found strength in the balance we have worked hard to achieve thanks to our global footprint in international marketplaces, most noticeably in Romania which continued to provide a staple source of revenue for us when things were tougher closer to home.  We are pleased that things are starting to move in a more positive direction in our domestic market but benefiting from that geographic balance was crucial in helping us maintain sustainability through turbulent times.  I firmly believe that operating in markets from Brazil to Australia, and everywhere in between, gives us a unique opportunity and we are using this to full advantage, currently striking a 60/40 balance of domestic and overseas work.
Part of our drive to keep moving involves working very closely with and listening carefully to our world-leading customers to provide a bespoke, reliable and efficient service which consistently has quality at its heart and, crucially, evolves in step with their changing needs.  Since I founded the company in 1980, our aim has always been to ensure that all machining and manufacturing services consistently meet or exceed expectations – customers are placing their equipment and significant budgets in our care and our reputation has been built on getting it right first time, every time.  The knowledge and skills of our team of 50 plus specialists in machining and cladding components up to 15 tonnes has positioned us as "go to" experts in our field, able to absorb risk on behalf of the client in spite of complex projects with detailed specifications – and high budgets.  This is what we do best.
We continue to be humbled by the growing number of clients who put their faith in us, financially and otherwise.  We are delighted that these relationships built on mutual trust continue to be central to what we do every day as we celebrate four decades in business and look ahead to the next part of the journey.
Founded in 1980, KSW Engineering specialises in heavy precision machining and cladding of components up to 15 tonnes. It operates from 60,000 square feet premises in Glenrothes and employs more than 50 people.  The company is in partnership with Denholm Oilfield Services and activities are split been the domestic and overseas markets, with a focus of around 60% on the export market to key locations such as Malaysia, Norway, Romania and Singapore.  To find out more, visit ksweingeering.com
Recommended for you
X

Burness Paull: Safety case for newbies ...