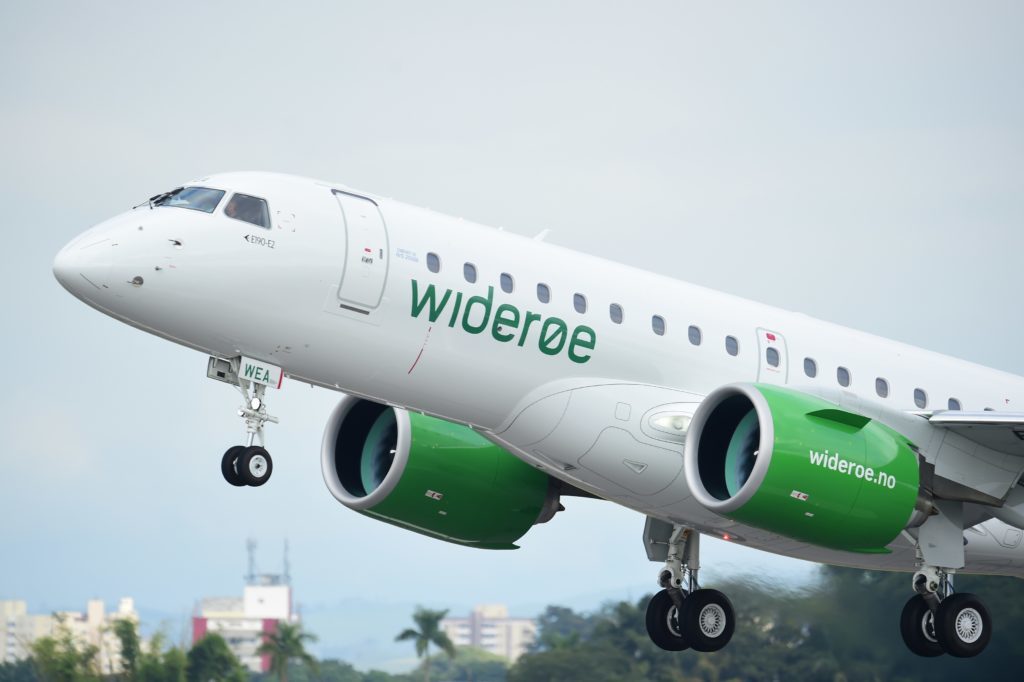 Making the most of your time at ONS 2018 will be easier than ever this year, thanks to Scandinavia's biggest regional airline Widerøe.
From August 26 to 30, the company will offer increased capacity on flights between Aberdeen and Stavanger to make sure getting to and from the exhibition is as smooth as possible – after all, there are not many international oil events which can reached from Aberdeen in a day!
The additional flights will feature Widerøe's new Embraer E190-E2 jet aircraft for which the company was the world launch customer earlier this year.  The introduction of the new aircraft represented a significant move for Widerøe to bring a class-leading, greener aircraft design, comprising the very latest in aerodynamic and propulsion technology, and lower CO2 emissions.
The addition represented a major leap in Widerøe's long history of turboprop operations, and benefits of the E2 include greater passenger comfort, lower noise levels, in-seat power outlets and extra-large bins for carry-on luggage so that passengers can arrive ready to do business.
On the ground, fast-tracking and lounges are offered as standard making them ideal for business passengers heading to and from ONS 2018.
Recommended for you
X

Salmond in legal fight over 'sex assault' claim