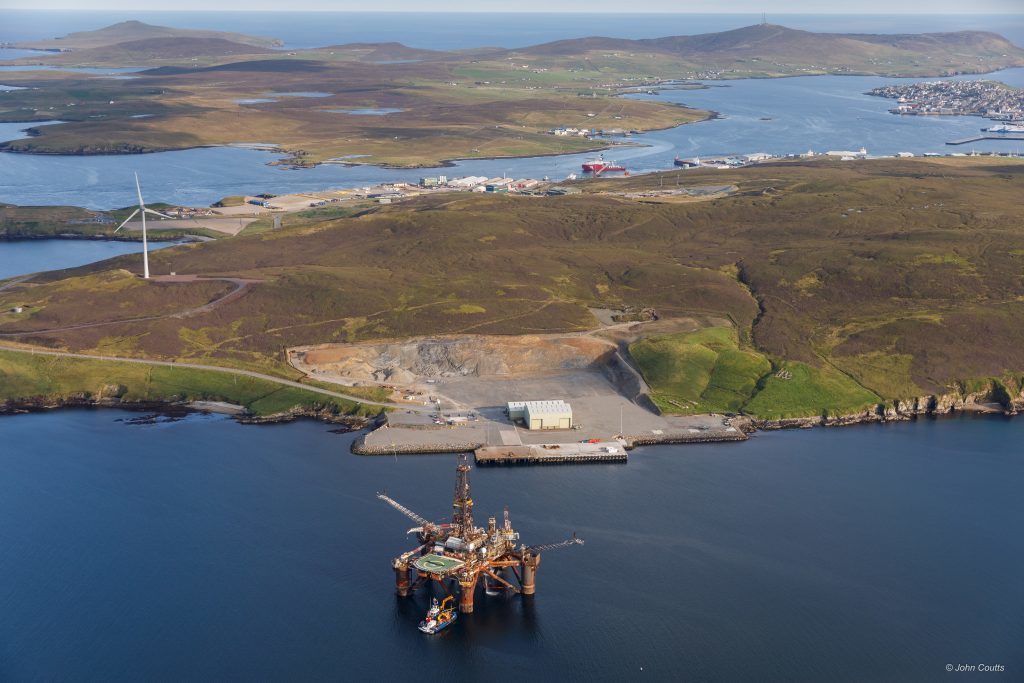 Dales Voe has been named as the preferred location for the UK's first ultra deep-water port and has an approved planning application to increase the decommissioning
capabilities on site, opening up a unique opportunity for North Sea operators in the region.
Lerwick Port recently received planning permission to expand the site and facilities at Dales Voe, providing additional facilities to better service decommissioning in the North Sea.
This follows a nation-wide feasibility study identifying Dales Voe port as the ideal location for an ultra deep-water decommissioning centre.
Leading international energy logistics provider Peterson, alongside strategic partner Veolia, decommissions structures from Lerwick harbour and these enhanced facilities will allow Peterson to offer a comprehensive dismantling and logistics service for heavy oil industry structures.
The port's current facilities are situated in the all-weather port, open 24 hours-a-day, seven days-a-week, giving its customers in excess of 3,000 metres of quayside where Peterson provides integrated logistics services.
This includes more than 50,000m2 of open storage plus warehousing, haulage, craneage, fuel bunkering and property rental facilities.
The approved planning application is the latest development in Veolia-Peterson's increasing decommissioning services provision.
In September the Veolia-Peterson joint venture announced it had signed a contract with the offshore heavy lift and pipelay contractor Allseas for the provision of
dismantling and disposal services for a major Northern North Sea decommissioning project.
The facility previously welcomed the Buchan Alpha production vessel, weighing 12,000 tonnes, as well as a range of other decommissioning projects.
James Johnson, decommissioning manager at Peterson, said: "We are delighted for Lerwick Port to be recognised as an ideal location for decommissioning and for the
planning to expand the facilities to be accepted. We are very excited to see these developments and look forward to welcoming new and existing customers to the ultra deep-water port."
Recommended for you

Petrofac considering bringing FPSO from overseas to UK for decommissioning