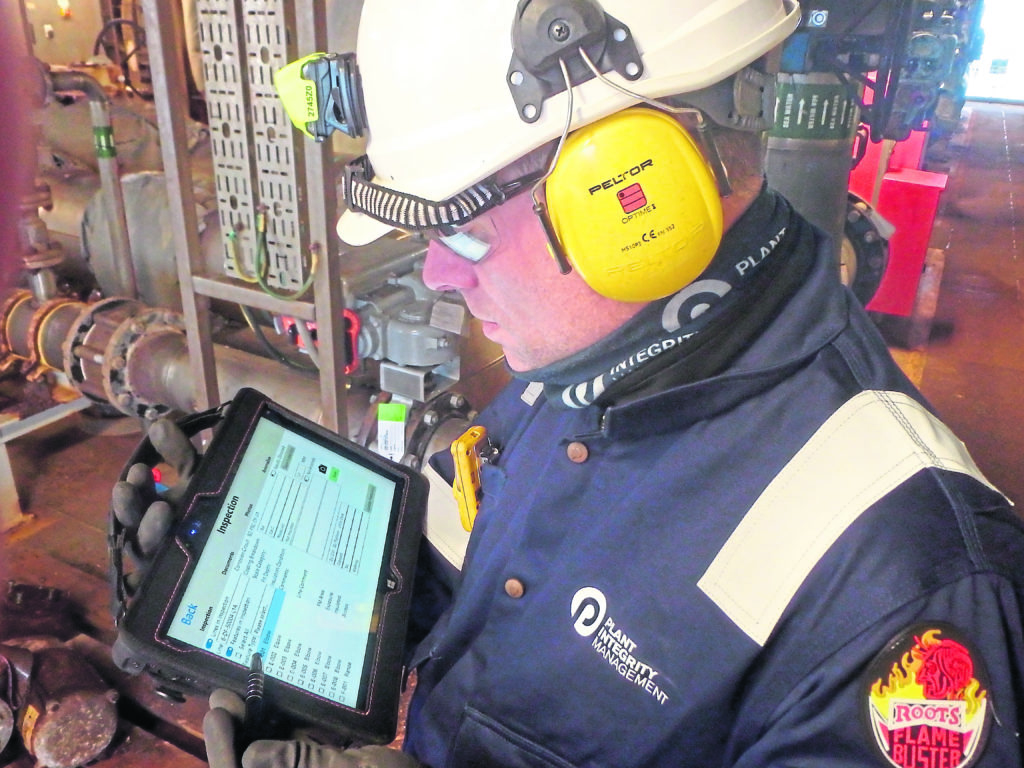 An Aberdeenshire based firm of integrity management experts, PIM, has developed PIM Optimum, a smart integrity management solution, which according to PIM's managing director, Steven Plant, will change the face of recording inspection information in the North Sea.
Mr Plant said: "Those working in the field will download electronic workpacks from a server and record inspection information on a tablet.
"Any updates are automatically synchronised to PIM Optimum's central database ensuring there is no delay between information being updated and recorded and the revised information being available to other users. The database is the backbone of PIM Optimum and holds a robust record of equipment down to feature level.
"This synchronicity enables PIM Optimum's condition dashboard to show the real time condition of equipment while the workflow screen displays an overview of the integrity management workflow.
"Simultaneously this information is used to populate the inspection report, increasing efficiency and reducing reporting time by removing the duplication of effort and unnecessary admin.
"The tablet interface combined with PIM Optimum streamlines the integrity management process and makes it more efficient," Mr Plant said. "It makes the jump away from it being an onerous, heavily paper based process to an online system where finding the necessary information on equipment or asset condition is easily accessible and immediately apparent.
"PIM Optimum's condition dashboard also shows where inspection items are within the system and highlights any actual or potential bottlenecks. Overall it simplifies the workflow process, effectively stores the associated data and makes it easily accessible."
He added: "We believe PIM Optimum is unique. It provides a complete healthcare approach to an asset's inspection and repair needs, delivering full control of the integrity management workflow process, from risk based inspection (RBI) through to enactment and closeout of anomalies at site.
"It makes the jump from managing inspection data and RBIs in isolation to having one piece of software which brings everything together in a single interface.
"Moreover, it has been designed to ensure that inspection data is not only easily validated but is also effectively stored to facilitate its efficient recovery and use."
visit www.pim-ltd.com
Recommended for you

Technology … Coming soon to a Cloud near you!!